Homes require little rework now and then, but replacement of a roof is probably the biggest task of them all.
A new roof might change the way your house looks right now, add more appeal and increase the resale value of it too. You might not consider roofing a necessity right now, but it is something you have to do eventually if you own a home.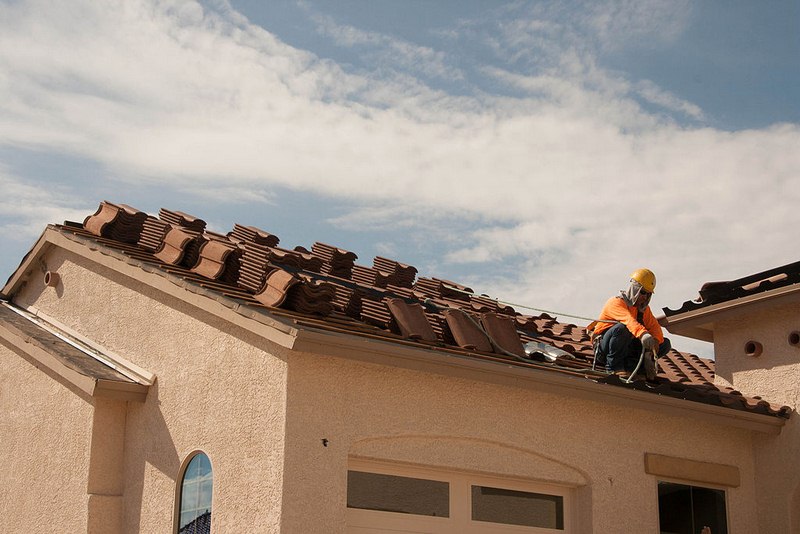 Roofs protect us from the elements of nature by taking the beating directly. Whether it is scorching heat or freezing cold, the roof is there to shield us from the weather conditions. Over the years, storms, snow, stray debris, intense heat and changing temperatures take a toll on its integrity. It is understandable that you should not take roof repairs and replacement lightly.
However, it is a significant financial commitment. So before you undertake this project, you need to find out if you at all need to replace your roof.
5 Signs Your Roof Needs Replacement
Here are a few signs that your roof needs replacement:
---
Read Also:
---
The Edges of the Shingles Appear Curled
The repeated heating and cooling causes the shingles to curl up. Shingles can curl in two ways – their edges can curl upwards creating a cup shape, or their sides can lay flat with the middle sticking out like an upturned bowl. It happens due to weathering, and it can indicate problems like leaks.
Missing Shingles
Extensive weathering and curling can finally lead to missing shingles. Technically, it should not be a problem to replace individual shingles. However, if the missing shingles are too many, then you need to consider replacing the entire roof for better protection and extended longevity.
There are Granules in the Gutter
Finding granules in the gutter is a sign that the asphalt is taking too much sun. Unless you have recently replaced your asphalt shingles, you should not find granules at all. Once the granules start sloughing off the shingles, they begin to deteriorate rapidly.
You Have a Moss or Algae Problem
According to Pro Roof Plus, finding algae and moss on your shingles is not a structural issue. It definitely affects the aesthetics of the house, but there are proper ways of getting rid of these problems. Do not opt for DIY power washing or bleaching. These are great ways to wash off the protective granules off the shingles as well.
Your Roof is Sagging
The four problems we have mentioned before may give the owner at least a couple of months' time to get their resources together for the replacement task. However, if your roof is visible sagging, you are looking at a structural issue. You might need a rework on the decking in the attic, or foundation. You need to make a move and find the best roofing company in your area if you notice your roof sagging.
If you see any of the five signs, you need to consider replacing your shingles or reworking your roof. Working with the best and most experienced roofers will give you the advantage of finishing work before bad weather hits.