Concrete can be less costly than pavers and look just as stunning. It offers numerous color choices to imitate stone, brick, or cobblestone textures.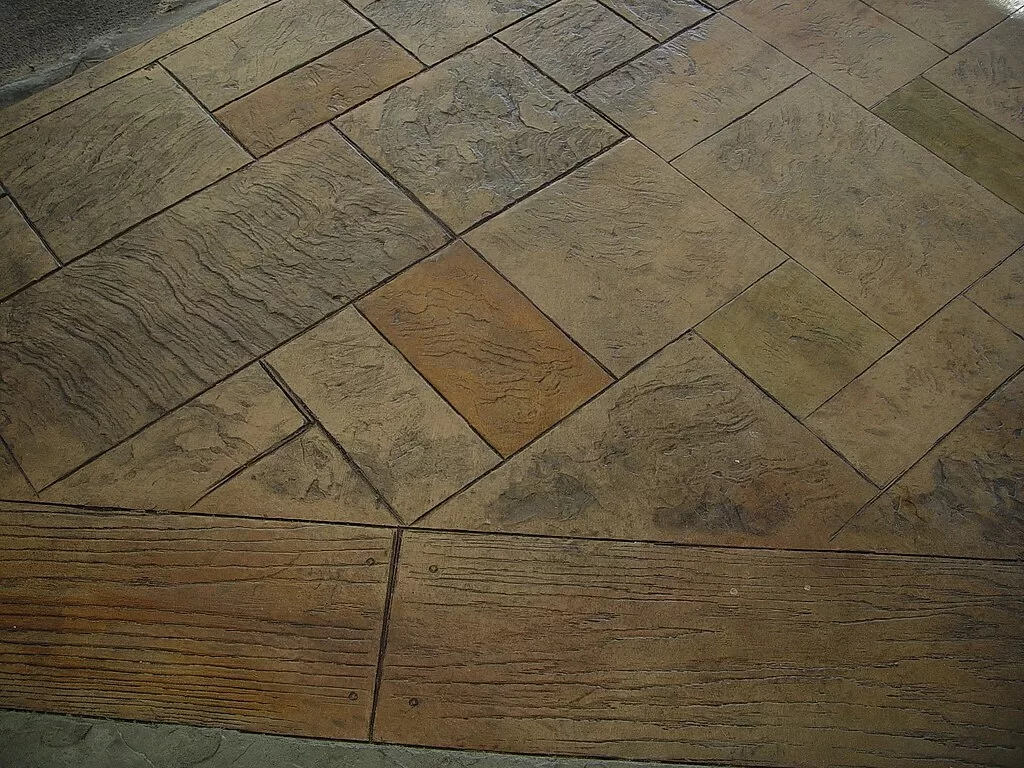 As with other paving materials, stamped concrete requires ongoing cleaning and resealing maintenance to protect its surface from traffic damage, chemicals, or weather effects. This task should be left to professionals only.
If you're thinking about starting a concrete contracting business, you can click the following link to learn more about being a concrete contractor.
Cost
Cost is paramount in residential and commercial projects involving stamped concrete, as it requires intensive labor to install. Contractors need special training and tools to execute this labor-intensive process properly – any mistake could ruin its patterns and cost thousands to repair!
Stamped concrete is more cost-effective than pavers or slabs, except for initial costs associated with stamping equipment and materials.
Furthermore, stamped concrete requires less maintenance as it remains sturdy compared to pavers or slabs, which may become loose over time and pose potential tripping hazards.
---
Read Also:
---
Durability
Concrete is a highly resilient material, yet like other materials, it inevitably cracks over time. Stamped concrete surfaces should be sealed every 3-5 years to protect them from weather damage.
Stamped concrete can be designed to resemble different materials, including tile, cobblestone, bricks, wood planks, and slate.
Rubber stamps and texturizing mats are used to imprint patterns into wet concrete using rubber stamps; before stamping occurs, the surface may also be colored using color hardeners or concrete stains for a final touch.
Additives such as calcium chloride and Polar Set can speed up set times to help projects finish on schedule. However, these products can also affect color as well as have adverse reactions on rebar and sealers.
In order to minimize such issues, use step retardant products for delayed setting times – this can be especially helpful when pouring large slabs.
Appearance
Stamped concrete offers an appealing alternative to rigid, gray cement slabs when properly installed by an experienced contractor.
After being poured in an ordinary manner, colored and textured stamps give it characteristics that emulate natural stones such as slate or cobblestones.
Created using this material is a beautiful outdoor walkway or patio that looks as if it cost far more than it actually did, with considerably reduced maintenance requirements than materials like pavers or paving stones; any cracking that does occur is much less noticeable compared to with these other materials.
If you want your stamped concrete to have a more uniform appearance, a sealant may help preserve its color while shielding it against moisture damage.
Just be mindful that some sealants have glossy finishes, which could increase the slipperiness of the surface when sealing is performed frequently.
Maintenance
Quality mix and finishing processes are of utmost importance, as with any concrete project. A quality contractor should employ a crew that understands all facets of concrete construction processes.
Once the concrete is poured, it must be allowed to cure for at least 48 hours before stamping can start.
With only limited time available to stamp concrete stamping projects, it is vital that stamps are in the right places and that enough laborers are available in order to complete them promptly.
Curing and sealing products must also be used on finished concrete to prevent staining that may be difficult or impossible to remove.
Furthermore, scheduled inspections of your concrete should be performed regularly to extend its longevity and improve its lifespan.