The use of concrete dates back thousands of years, although the first documented occurrence dates to the Ancient Egyptians circa 2,500 BCE.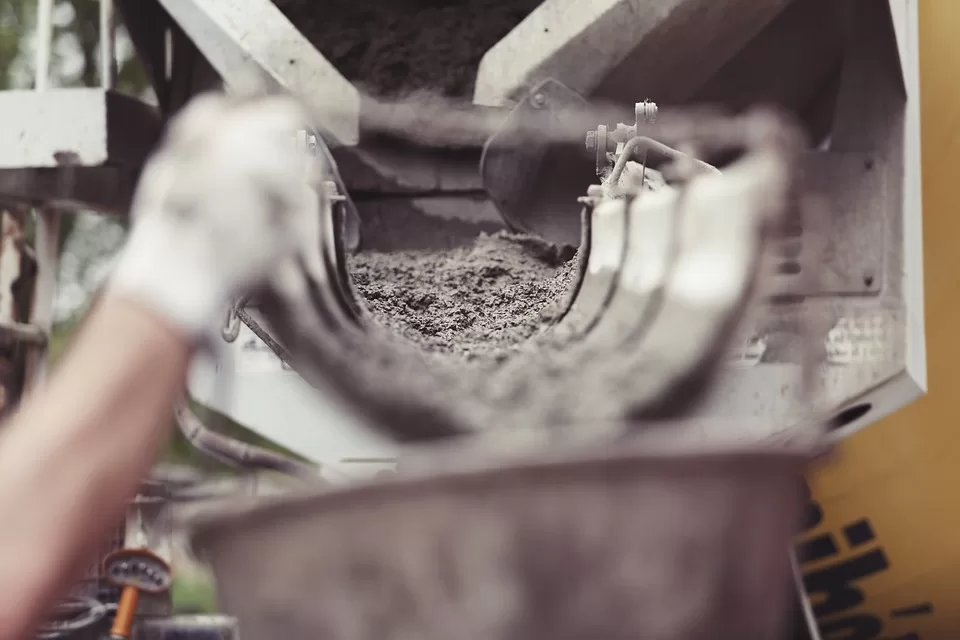 It was further refined by the Ancient Romans and is believed to be an integral component of the Roman Empire's ability to build impressive structures and monuments, including aqueducts, temples, and roads, that continue to impress today.
During colonialism in the 17th century CE, it revolutionized architecture and building all over Europe, North America, and throughout the world, forming a worldwide marketplace for cement-based products.
Concrete has become essential for large-scale infrastructures such as bridges, highways, buildings, and skyscrapers. Its versatility has made cement-based construction economical and practical for everyone, from small-scale homebuilders to global superpowers. Let's discuss what concrete is and what is the importance of concrete in construction in this article.
What Is Concrete?
Concrete is a staple in modern construction around the world. This versatile material is a composite mix of cement, sand, gravel, and often water or air to increase workability and add strength.
Made from essential components that are abundant and eco-friendly, concrete has been used to build homes, bridges, skyscrapers, plazas, and more. Its superior fire resistance qualities create a safe environment inside buildings, while its sound insulation reduces industrial noise.
In addition to its many structural benefits, the durability of concrete makes it easy to clean and low maintenance, with protective finishes available for exterior applications.
Concrete is a vital material today that allows engineers and architects to design state-of-the-art structures in cost-effective ways – creating strength without compromising aesthetic appeal.
Different Benefits of Using Concrete as a Construction Material
Below we have mentioned some of the most important benefits of concrete in construction; keep reading!
Durability & Strength
One of the main benefits of using concrete is its durability and strength. Concrete has an incredibly high compressive strength meaning it can withstand heavy loads and is highly resistant to heat and cold.
Making it ideal for use in projects where long-term durability is critical. It also offers excellent fire resistance; when exposed to flames or high temperatures. It will not catch fire and will not release any toxic fumes. Making it particularly useful for commercial structures where fire safety regulations must be met.
---
Read Also:
---
Cost-Effective & Low Maintenance
Concrete is an incredibly cost-effective building material; it is relatively cheap compared to other materials such as wood or steel.
It also requires very little maintenance once installed as it does not need painting or other treatments to keep it looking good; just regular cleaning should suffice. Furthermore, its longevity means it won't need replacing often; a correctly installed structure could easily last for decades with minimal upkeep.
Customizable & Versatile
Another great benefit of using concrete is its versatility; you can customize the mix to achieve different colors, textures, and shapes depending on your requirements.
With its malleable nature and easy moldability, you can create unique designs tailored specifically for your project that cannot be achieved with other materials such as brick or stone.
Additionally, if needed, numerous available additives can help improve concrete's already impressive performance qualities, such as water resistance or insulation value.
Uses for Concrete
Concrete is an incredibly versatile material that can be used for large-scale projects like dams or bridges and small residential applications such as driveways or patios.
Here are just a few examples of how concrete can be used:
Foundations → The most common use of concrete is in foundations because it provides a solid base that won't settle over time like other materials.
Driveways → A driveway made out of concrete will last far longer than one made out of asphalt or gravel. In addition to being solid and durable, it also looks good and requires very little maintenance.
Retaining Walls → Retaining walls provide structural support while keeping soil in place against an incline or declination in the ground. They're often made with concrete because they can withstand pressure from the soil behind them without crumbling or cracking over time, like other materials.
Conclusion
From its low cost to impressive strength and versatility, there are many advantages to using concrete in your next construction project.
Whether you're planning on building a residential home or commercial office space, there's no doubt this building material has plenty to offer! With all these benefits, ease of use, and long lifetime value, choosing concrete for your next build should be effortless!