Orlando, Florida, often referred to as "The City Beautiful," is not only a hub for tourism and entertainment but also a thriving real estate market. As the city continues to grow, property valuation becomes an essential aspect of both rental and purchase decisions.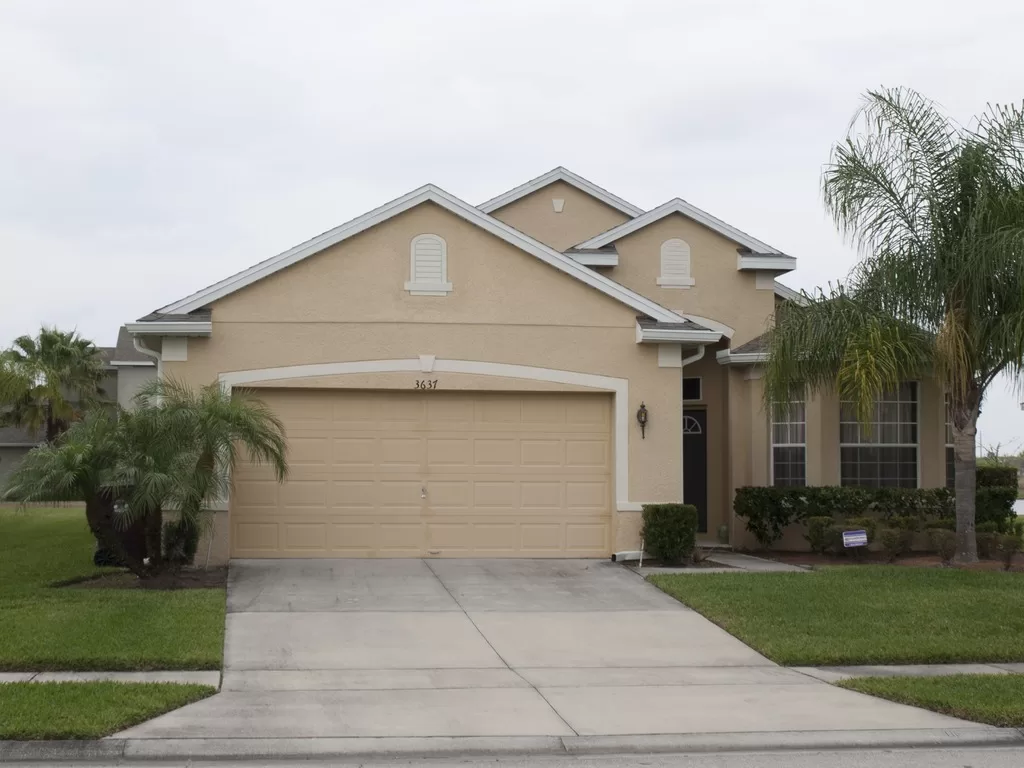 In this blog post, we'll explore the intricate world of property valuation in Orlando, focusing on the factors that influence rental rates and purchase options, all from a real estate industry perspective.
1. Location, Location, Location: The Neighborhood Impact
One of the foundational principles in real estate is the significance of location. In Orlando, this is no exception. The city boasts a wide array of neighborhoods, each with its unique character and appeal. Property valuation is greatly influenced by the neighborhood in which a property is situated.
Tourist Districts: Orlando's famous tourist districts, such as International Drive and Lake Buena Vista, tend to have higher property values due to their proximity to theme parks and entertainment. Investors often target these areas for short-term vacation rentals, which can yield attractive rental rates.
Suburban Appeal: Suburban neighborhoods like Winter Park and Dr. Phillips offer a quieter, family-friendly atmosphere. These areas often command premium prices for homes due to their excellent school districts and community amenities.
Urban Revival: Downtown Orlando is experiencing a revitalization, with an influx of young professionals and millennials seeking the urban lifestyle. This has driven up property values in the city center, making it an attractive option for investors looking for potential appreciation.
2. Property Condition: The Role of Maintenance and Renovation
The condition of a property plays a pivotal role in determining its valuation. Well-maintained properties with modern amenities tend to fetch higher rental rates and purchase prices.
Upkeep Matters: Regular maintenance, including landscaping, painting, and addressing structural issues, is crucial for maintaining property value. Neglected properties can see a decline in valuation over time.
Renovation Potential: Investors often seek properties with renovation potential. Fixer-uppers can be purchased at a lower cost and, with strategic improvements, can appreciate significantly in value.
Factors such as kitchen and bathroom upgrades, energy-efficient features, and smart home technology can enhance a property's appeal.
---
Read Also:
---
3. Rental Market Dynamics: Supply and Demand
Orlando's rental market is dynamic, influenced by seasonal fluctuations and economic factors. Understanding supply and demand dynamics is essential for both property owners and renters.
Seasonal Peaks: The city experiences seasonal peaks in tourism, which can lead to higher rental rates during holidays and peak vacation times. Property owners may adjust their rates accordingly to capitalize on these periods.
Economic Trends: The Orlando job market and overall economic health can impact rental rates. When the local economy is strong, more people move to the area, increasing demand for rental properties and potentially raising rental rates.
4. Investment Strategy: Long-Term vs. Short-Term
Property valuation is closely tied to the chosen investment strategy. Investors must consider whether they intend to rent their property long-term or engage in short-term vacation rentals.
Long-Term Rentals: Long-term rentals provide stability and consistent income. Property valuation for this strategy should focus on factors like local schools, public transportation, and job opportunities.
Short-Term Rentals: Short-term vacation rentals offer the potential for higher rental rates but can be subject to seasonality. Property owners should consider proximity to tourist attractions, property management options, and market demand when evaluating these investments.
5. Financing Options: Interest Rates and Mortgage Terms
In recent years, interest rates have played a significant role in property valuation and affordability. When interest rates are low, potential buyers are more likely to enter the market, driving up property prices.
Low Interest Rates: Historically low interest rates can make homeownership more accessible, increasing competition among buyers and potentially inflating property values.
Mortgage Terms: The terms of a mortgage, such as the down payment and loan duration, can also impact property valuation. Buyers with larger down payments may have more purchasing power, while shorter loan durations can result in higher monthly payments but faster equity accumulation.
6. Government Regulations and Taxes: A Regulatory Influence
Government regulations and tax policies can significantly impact property valuation in Orlando. Property owners and investors should keep an eye on changes in local ordinances and tax laws, as these can affect the cost of ownership and the attractiveness of certain neighborhoods.
For example, property tax rates and zoning regulations can influence property expenses and usage restrictions. Staying informed about these factors can help property owners make strategic decisions and adapt to evolving market conditions.
7. Market Trends and Economic Indicators: A Window to the Future
Monitoring market trends and economic indicators is essential for gauging the health and potential future growth of Orlando's real estate market. Key indicators to watch include job growth, population growth, and housing affordability.
A strong job market can lead to increased demand for housing, while population growth can create opportunities for real estate investment. Understanding these trends can help both buyers and investors position themselves advantageously in the market.
8. The Role of Real Estate Professionals: Expert Guidance
Navigating the complex world of property valuation in Orlando is made more accessible with the assistance of experienced real estate professionals. Real estate agents, appraisers, and property managers have in-depth knowledge of the local market, providing valuable insights and guidance.
They can help buyers find properties that align with their goals and budget while assisting sellers in accurately pricing their homes. The expertise of real estate professionals can make a significant difference in achieving successful real estate transactions in Orlando's competitive market.
In Conclusion: Navigating Orlando's Real Estate Landscape
Orlando's real estate market is a dynamic and diverse landscape, shaped by a myriad of factors. Property valuation is a multifaceted process that requires a deep understanding of location, property condition, rental market dynamics, investment strategy, and financing options.
Whether you're looking to rent or purchase property in Orlando, a thorough assessment of these key factors will help you make informed decisions in this bustling and competitive market.