You might have noticed that people are now taking bold steps to establish big ventures and rent out properties. There is an overall feeling of being more accommodative and exploring among people globally.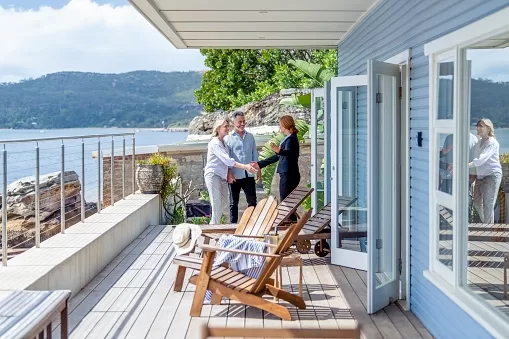 Easing travel restrictions has given people the hope and passion for traveling again, both internationally and domestically, for pleasure and business. Looking at this trend, I am sure you would accept that property investment is a brilliant idea.
Think about short-term rentals (STRs). It's a remarkable way to make money. In reality, short-term rentals channel 30% more profits for investors or homeowners than long-term leases. It's no surprise many investors are now taking a keen interest in str strategies.
But, then, investing in a rental property for beginners can take a lot of work. When looking to start as a potential real estate investor intending to take hold of properties and rent them out, you may ask yourself many questions.
One primary concern is whether rental properties are a good investment option. Going further, other essential factors that may linger in your mind include the following:
How to buy a rental property
Where to buy a rental property
How to make money with rental properties
How to buy your first rental property
How to invest in apartments
How to invest for passive income in real estate
The rental properties investment strategy
Short-term rentals come with higher income potential. They can yield more significant income potential mainly because of the higher daily rates. As an investor, you can maximize returns only by adjusting costs. You can change prices depending on the local market demand and amenities.
For instance, those in the Airbnb business can attest to the profitability of short-term rental properties. It's no surprise that the Airbnb business continues to prove best to the new phase of the vacation rental market. Now, how can you begin investing in short-term rentals? Let's find out more below.
1.  Choose Appropriate Short Term Rental Strategies
As a beginner looking to invest in short-term rentals, you want to know how to make money quickly from renting property. We learn valuable tips from Techvestor investment experts that the best way to succeed in your short-term rental investment is by applying the right rental property investment strategies.
With the right strategy, you can quickly realize your passive income from the rental property. An excellent marketing strategy can easily make your rental investment a goldmine, and a poor one can sink the outlay into the bottom pit. For instance, if you acquire a short-term rental property in a hotspot area for tourists, you may need to focus keenly on the importance of a marketing strategy.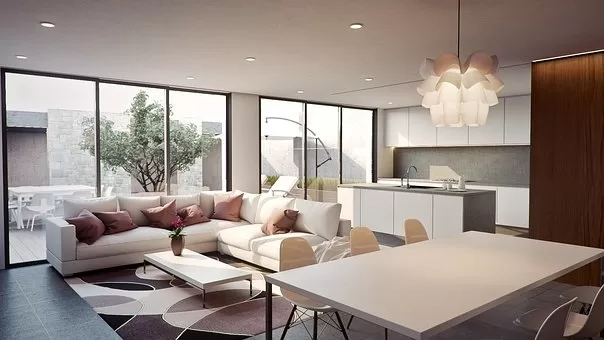 Understand that you must always get into real estate with a clear vision. You must know how to push through your short-term rental market and remain attractive to potential clients in peak and off-peak seasons.
The best short-term rental strategy will pay off all your efforts. It can boost your returns such that you earn a passive income and also roll in the profits. Seeking the right approach will work for your rental business, whether you manage a thousand units or rent your vacation home in the off-peak season.
Many areas need your commitment, efforts, and focus, including:
Research
Analysis
Conception
Implementation
---
Read Also:
---
2.  Determine the Short-Term Rental's Profitability
With proper management, a short-term rental property can be highly profitable. It would help if you made every effort to generate the passive income you anticipate.
So, before investing your money, you need to look closely at some essential components. This helps you to establish whether your property will generate profit or not. You can look at significant elements like researching the world's best vacation destinations and their surrounding areas.
Discovering some of the best investment areas for short-term rentals is crucial. These are places often loved by tourists, perhaps because of their attractiveness. It could also be due to fair prices compared to the costlier hotels and three or five-star resorts.
Hence, if you're considering buying a vacation rental property, it helps to spot an ideal location where you can attract more people, especially tourists, and easily make profits.
3.  Discover and Learn About the Local Laws and Regulations
As a beginner looking to invest in rental properties, it helps to understand everything there is on how regulations can affect your short-term rental business. There's always much to know, from license issues to legislation, especially in major cities.
As a potential rental property owner, it's even more crucial to know the specific laws in the region where you plan to invest in short-term rental property. This will help you avoid future problems, and you will set your rental property right from the beginning. For instance, you get to safeguard your venture and keep off legal issues that may result in costly fines.
Refrain from assuming that you already know the laws, or don't just learn one or two regulations from friends. Remember, the short-term rental rules can change. They also tend to differ from one region to another. So, go ahead and find out everything in detail.
Key Takeaways
In the current times, all of us are trying to invest money with the hope of making good returns. As you look into becoming a short-term rental investor and enjoy the maximization of profits, you must start right.
Understand that the more time and effort you dedicate to laying the proper foundation for your business, the more you can enjoy long-term benefits. Find the right location and market to set up your real estate business and determine the ideal customer profile.
Ensure you seek the ideal rental properties investment strategies that will develop the right gear for your venture. Lastly, remember that short-term rentals are indeed an attractive investment option.
With the help of rental management professionals, the dream of making money out of investment in real estate will turn into an exciting reality rather quickly! You'll steadily realize that your short-term rentals continue to turn visitors into repeat clients.
This creates a great way to market your business far and wide. Remember, satisfied clients will always spread word of mouth or write positive reviews about your business online. And this is what will steer the growth of your short-term rental business, and boost your real estate passive income and profits.