Summerlin, a master-planned suburb in the western Las Vegas Valley, is one of the most sought-after areas in the region.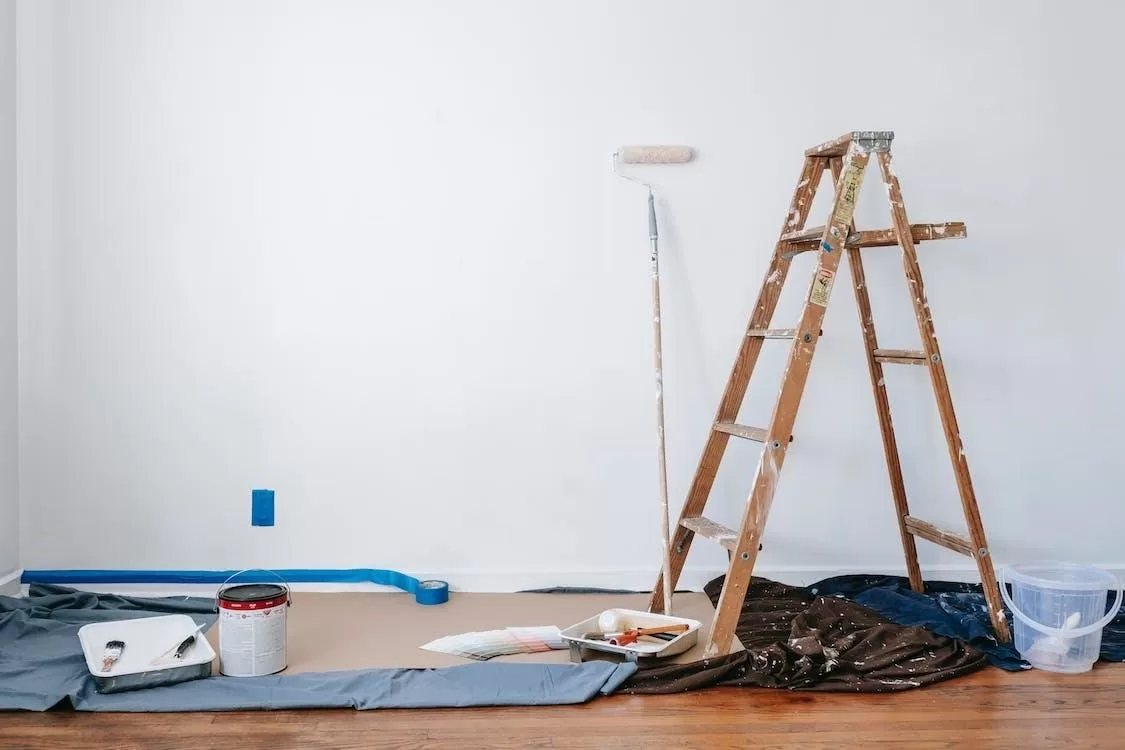 With its exceptional amenities, fantastic location, and beautiful homes, it's no surprise that people are constantly looking to move into the area.
If you're considering selling your home in Summerlin, you'll want to make sure it stands out from the rest of the properties on the market. Here are some profitable home improvements you can make before selling your Summerlin home.
1. Work on the Curb Appeal
Improving the curb appeal of your home can not only enhance its overall look and feel, but it can also increase its value. There are several ways to achieve a more attractive exterior for your home.
One way to add curb appeal is to ensure your lawn and landscaping are well-maintained. It can include planting colorful flowers and shrubs and adding decorative touches like a water feature or stone walkway.
Another way to add curb appeal is to spruce up your home's exterior. A good place to start is by pressure washing your home's exterior to remove built-up dirt and grime. Replace outdated or damaged light fixtures and repair cracked or chipped paint on your main door.
Working with a real estate agent in Summerlin, NV, can be especially helpful in adding curb appeal. A local agent will have a keen understanding of the Summerlin market and can advise you on which home improvements are most likely to appeal to potential buyers.
Additionally, they can help you price your home competitively and develop effective marketing strategies to ensure maximum exposure. By partnering with an experienced real estate agent, you'll have the support you need to sell your Summerlin home successfully.
---
Read Also:
---
2. Refresh the Paint
An easy and effective way to update the look of your home is by refreshing the paint. A fresh coat of paint can add life and personality to a tired-looking home while covering up any scuffs or marks. Most real estate agents agree that refreshing the paint of a house can increase its selling price.
One benefit of repainting your home's interior is that it can help you create a cohesive color scheme throughout the house. Consider painting the walls, ceilings, and trim in complementary colors to create a seamless look that flows from room to room.
Consider adding an accent wall or using different shades of the same color to create depth and interest. You can also add an accent color to your front door or shutters to make them stand out. This slight touch can significantly impact and create a memorable first impression for potential buyers.
Here are some popular color palettes to help you achieve your desired look.
Natural Grey and White: A timeless and versatile color, neutral gray can create a sophisticated and calming atmosphere. Consider pairing it with white trim and accents to create a fresh and modern look.
Warm Beiges and Browns: These earthy tones can create a cozy and welcoming atmosphere in your home. They work well in living areas, dining rooms, and kitchens.
3. Upgrade the Kitchen
The kitchen is often considered the heart of the home, and upgrading it can add significant value to your Summerlin property. A modern and functional kitchen can be a major selling point for potential buyers.
One of the most effective ways is by replacing your countertops and backsplash. Consider using durable and low-maintenance materials like granite, quartz, or marble. A stylish backsplash can add visual interest and protect walls from cooking splatters.
Finally, consider upgrading your kitchen's lighting fixtures. Under-cabinet lighting can help provide task lighting for food preparation. Pendant lights, on the other hand, can add visual interest and create a warm and inviting atmosphere.
4. Upgrade the Bathroom
One of the most effective ways to upgrade your bathroom is by installing new fixtures, such as a modern sink, faucet, and showerhead. Replacing old and outdated fixtures can make your bathroom feel more modern and functional. A sleek and stylish faucet and showerhead can also make your bathroom look more luxurious and spa-like.
Another way to upgrade your bathroom is by replacing your old toilet with a water-efficient and modern one. Consider opting for a dual-flush toilet that allows users to choose between a full or partial flush, saving even more water.
You can also replace your bathtub with a more stylish and modern one. A freestanding bathtub can add a touch of luxury and elegance to your bathroom. You can also install new tiles or replace the old ones. Look for tiles that are easy to clean and maintain, such as vinyl, porcelain, or ceramic tiles.
5. Add a Deck or Patio
In Summerlin, outdoor living is a must. Adding a deck or patio can significantly boost the value of your home and make it more appealing to buyers who love to entertain guests or enjoy the warm weather.
A study by NAHB found that 82% of home buyers considered a patio an important factor when looking for a house, with 33% stating that it was a "must-have" feature.
There are various options to consider when adding a deck or patio to your home, so you can choose the design and materials that fit your style and budget. One popular option is a wood deck, which looks natural and classic.
If you want a low-maintenance option, composite decking is a great alternative that is durable and easy to clean. For a more modern look, consider a concrete patio, which can be stamped or stained to create a unique design.
Conclusion
As you can see, making minor home improvements before selling your Summerlin home can significantly increase its appeal to potential buyers. From refreshing the paint to upgrading your kitchen and bathroom, these improvements can make a big difference in how your home is perceived. Investing in your home can maximize your return on investment and sell your Summerlin home with confidence.