In the pursuit of a cleaner, more inviting living space, the art of pressure washing stands as a formidable ally. Welcome to "Pressure Washing: What You Need to Know for Effective Cleaning," your gateway to understanding the transformative power of high-pressure water cleaning.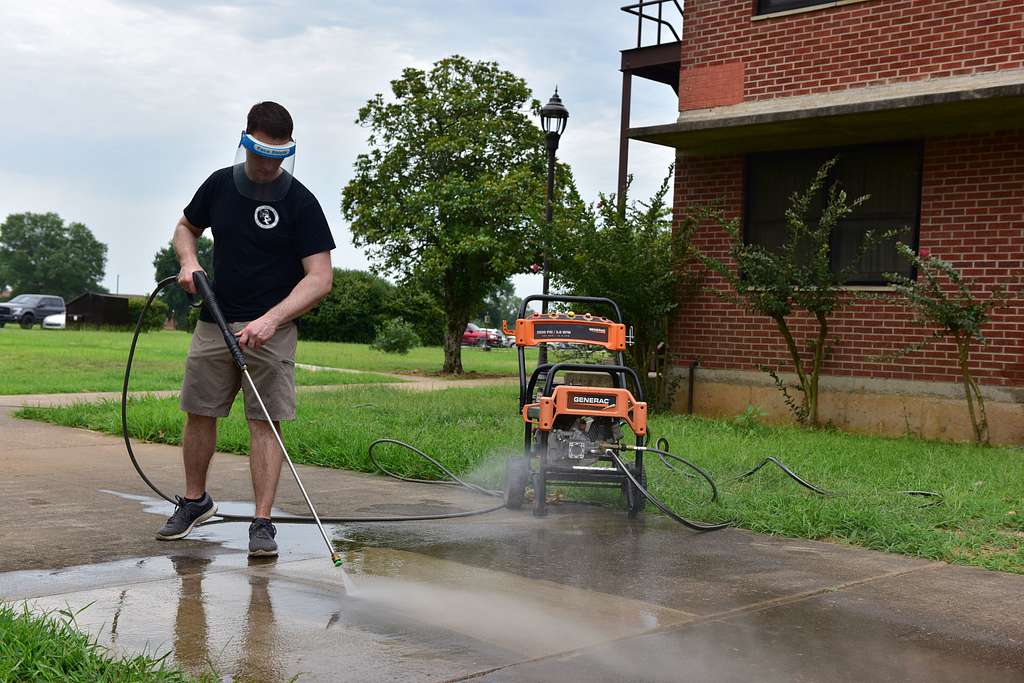 Whether you're a seasoned homeowner looking to revitalize your property or a newcomer seeking guidance on this versatile cleaning technique.
This comprehensive guide will equip you with the essential knowledge and insights required for successful pressure washing endeavors. Follow us on this journey as we unravel the secrets of effective cleaning through the force of water.
1. Equipment and Safety Precautions
Investing in the right pressure washing equipment is crucial. A pressure washer consists of a motor or engine that powers a pump, creating high-pressure water flow.
When operating a pressure washer, always wear appropriate safety gear, such as goggles, gloves, and protective clothing. Follow the manufacturer's instructions and exercise caution to prevent accidents or damage.
2. Surface Compatibility
Different surfaces require different pressure settings and techniques. Adjusting the pressure and spray pattern is essential to avoid causing damage. Softer surfaces like wood and delicate paint may require lower pressure, while harder surfaces like concrete can withstand higher pressure.
Familiarize yourself with the recommended pressure levels for different surfaces to achieve effective cleaning without causing harm.
---
Read Also:
---
3. Cleaning Solutions
In many cases, water alone may not be sufficient to remove tough stains or grime. Utilizing appropriate cleaning solutions can significantly enhance the cleaning process.
Consider using environmentally friendly detergents and soaps that are specifically formulated for pressure washing. These solutions can help break down dirt and stains, making the cleaning process more effective and efficient.
4. Proper Technique
Applying the correct technique is crucial for achieving optimal results. Start by holding the pressure washer nozzle at a slight angle to the surface you are cleaning, as aiming it directly at the surface may cause damage.
Move the nozzle in a consistent and controlled manner, keeping it at a safe distance from the surface. Avoid staying in one spot for too long to prevent etching or gouging on the surface.
5. Safety Measures for Nearby Objects
Before beginning the pressure washing process, take the time to protect nearby objects and surfaces. Cover delicate plants, electrical outlets, and any other objects that may be sensitive to water or pressure. This preventive measure ensures that unintended damage or accidents are avoided during the cleaning process.
6. Cleaning in Sections
When pressure washing larger areas, it is advisable to work in sections. Divide the area into manageable portions and clean them one at a time. This approach allows for thorough cleaning and ensures that no areas are missed or inadequately cleaned.
7. Regular Maintenance
Like any other equipment, pressure washers require regular maintenance to perform optimally. Clean and inspect the equipment after each use, checking for any signs of wear or damage. Follow the manufacturer's guidelines for maintenance and store the pressure washer in a clean and dry area when not in use.
8. Hiring Professionals
While pressure washing can be a DIY task, certain situations may call for professional assistance. Complex surfaces, high-rise buildings, or extensive cleaning projects may require the expertise and specialized equipment of professional pressure washing services. Consider hiring professionals for challenging or time-consuming tasks to ensure the best possible results.
9. Environmental Considerations
Pressure washing involves water usage, so it's important to be mindful of the environmental impact. When possible, capture and recycle the water used during the cleaning process. Avoid using excessive amounts of water and choose eco-friendly cleaning solutions to minimize harm to the environment.
10. Local Regulations
Before starting any pressure washing project, familiarize yourself with local regulations and restrictions regarding water usage, wastewater disposal, and any permits that may be required. Adhering to these regulations ensures compliance and helps protect the environment.
FAQs about Pressure Washing
What is pressure washing, and how does it differ from regular washing?
Pressure washing is a cleaning method that employs high-pressure water to remove dirt, grime, mold, and other contaminants from surfaces. Unlike regular washing, it uses the force of water to dislodge and clean stubborn stains and debris more effectively.
What surfaces can be pressure washed, and which ones should be avoided?
Pressure washing is suitable for a wide range of surfaces like driveways, sidewalks, decks, and even some types of siding. However, delicate surfaces, such as painted or wooden siding and roofs, should be approached with caution, as excessive pressure can cause damage.
How do I choose the right pressure washer for my needs?
Selecting the right pressure washer depends on factors like the type of cleaning you'll be doing, the size of the area, and your budget. Electric pressure washers are ideal for smaller tasks, while gas-powered ones provide more power for larger projects.
Are there any safety precautions I should be aware of when using a pressure washer?
Absolutely. Safety is paramount when using a pressure washer. Always wear safety goggles, appropriate clothing, and sturdy footwear.
Be cautious when handling the high-pressure spray, and never point it at people, pets, or fragile items. Additionally, make sure to read the manufacturer's instructions and familiarize yourself with the equipment before use.
Should I use detergents or cleaning solutions with my pressure washer, and if so, when?
Detergents and cleaning solutions can enhance the effectiveness of pressure washing, especially for removing tough stains or mold.
It's important to choose the right cleaning agent for the job and follow the manufacturer's recommendations. Pre-treating surfaces with these solutions can be particularly helpful for challenging cleaning tasks.
Conclusion
Pressure washing is a versatile and effective cleaning method that can transform various surfaces. By understanding the equipment, techniques, and safety precautions involved, you can achieve outstanding cleaning results while avoiding damage.
Remember to adjust pressure settings, use appropriate cleaning solutions, and follow proper techniques for different surfaces. Regular maintenance and environmental considerations are also vital.
Whether you tackle pressure washing as a DIY project or seek professional assistance when needed, these insights will help you make informed decisions and ensure successful cleaning outcomes.