Pressure washing, also known as power washing, is an effective and efficient way to clean various surfaces. Whether you want to spruce up your home's exterior, remove dirt and grime from your driveway, or restore the shine to your deck, pressure washing can be a valuable tool in your cleaning arsenal.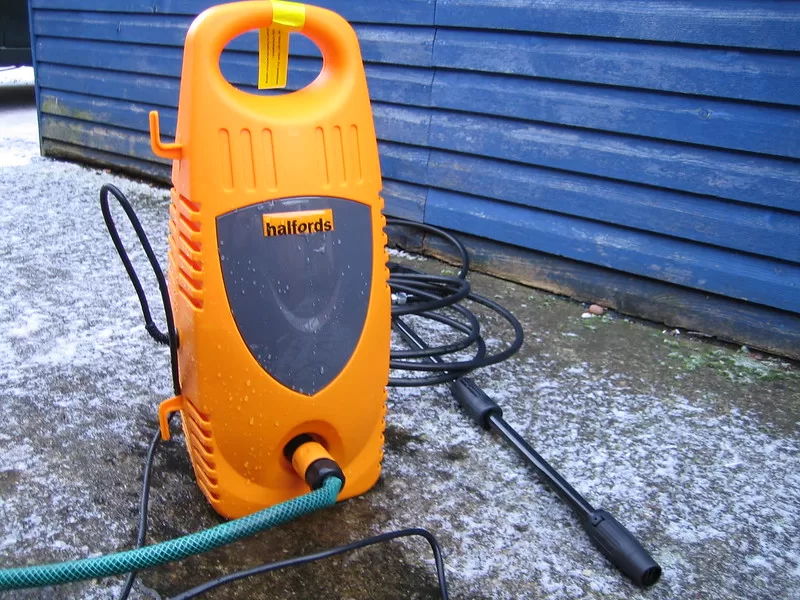 However, if you're new to pressure washing, it's essential to understand the proper techniques and safety precautions to achieve the best results.
In this guide, we'll walk you through the basics of pressure washing and provide some useful tips for beginners in 2023.
1. Choose the Right Equipment
The first step in Pressure Washing is selecting the right equipment. There are different types of pressure washers available, including gas-powered and electric models. Gas-powered pressure washers are generally more powerful and suitable for heavy-duty cleaning tasks, while electric models are lighter, quieter, and better suited for smaller jobs.
Consider the size of the area you need to clean and the level of power required to determine the best pressure washer for your needs.
2. Safety First
Before you start pressure washing, it's crucial to prioritize safety. Wear protective gear, including safety goggles, gloves, and closed-toe shoes. Pressure washers can generate a significant amount of force, so it's important to protect yourself from flying debris and high-pressure water.
Additionally, be cautious of electrical hazards when using electric pressure washers, and follow the manufacturer's instructions for safe operation.
---
Read Also:
---
3. Prepare the Area
Before you begin pressure washing, prepare the area you'll be cleaning. Remove any obstacles, such as furniture, toys, or plants that could be damaged by the high-pressure water.
Cover electrical outlets, light fixtures, and delicate surfaces to prevent water damage. Sweep away loose debris and apply a detergent or cleaning solution to help loosen stubborn dirt and stains.
4. Use the Right Nozzle and Pressure
Pressure washers come with different nozzles that produce various spray patterns—ranging from a narrow, concentrated stream to a wide fan spray. The right nozzle and pressure setting depend on the surface you're cleaning.
For delicate surfaces like wood or painted surfaces, use a wide-angle spray pattern and lower pressure to avoid causing damage. For tough stains on concrete or brick, a narrower, more concentrated spray pattern with higher pressure may be necessary.
5. Maintain Proper Technique
When pressure washing, maintain a consistent distance between the nozzle and the surface. Holding the nozzle too close can cause damage, while holding it too far away may reduce the effectiveness of the cleaning.
Start with a wider spray pattern and gradually move closer to the surface if needed. Move the nozzle in a sweeping motion, overlapping each stroke to ensure even and thorough cleaning.
6. Be Mindful of Water Usage
Pressure washing can use a substantial amount of water. To conserve water and reduce environmental impact, consider using a broom or brush to loosen dirt and debris before pressure washing. Additionally, avoid pressure washing on windy days as it can lead to water wastage and make the cleaning process more challenging.
7. Clean in Sections
To avoid streaking or uneven cleaning, divide the area into smaller sections and clean them one at a time. This approach ensures that you cover the entire surface evenly and prevents the cleaning solution from drying before rinsing. It also helps you keep track of the areas you've already cleaned, ensuring thoroughness.
8. Rinse Thoroughly
After applying the detergent or cleaning solution, thoroughly rinse the surface with clean water. Ensure that all soap residue is removed to prevent any damage or discoloration. Start from the top and work your way down to prevent any streaking or dripping. Take your time during the rinsing process to ensure a spotless finish.
9. Post-Cleaning Maintenance
Once you've completed the pressure washing process, take some time to perform post-cleaning maintenance. Properly store your pressure washer, clean the nozzles, and inspect the equipment for any signs of damage or wear. If you use detergents or cleaning solutions, dispose of them properly according to local regulations.
10. Seek Professional Help if Needed
While pressure washing can be a satisfying DIY task, certain situations may require professional assistance. If you're unsure about the appropriate pressure washer settings, dealing with delicate or high-risk surfaces, or if the task seems too large or complex, it's best to consult a professional pressure washing service. They have the expertise and equipment to handle the job safely and effectively.
Pressure washing can be a fantastic way to rejuvenate surfaces and enhance the overall appearance of your property. By following these beginner's tips, you'll be well-equipped to tackle your first pressure-washing project in 2023. Remember to prioritize safety, choose the right equipment, and maintain proper technique for optimal results. Happy pressure washing!
Conclusion
In conclusion, the "Pressure Washing Guide for Beginners in 2023" equips you with the essential knowledge and skills needed to dive into the world of pressure washing with confidence.
As a beginner, you now understand the significance of this versatile cleaning method, the importance of safety precautions, and the step-by-step process to achieve professional-level results.
With the right tools, techniques, and a commitment to safety, you're well-prepared to embark on your pressure-washing journey and transform your surroundings in 2023. Happy cleaning!