Outdoor Tiles for Porch — Your porch is the first impression most visitors have of your home. A plain concrete or wood porch is fine, but tile can add an individual touch and provide lasting beauty, giving your home a unique entrance. This article will explore how an exterior tile can make your porch a room to be proud of.
Outdoor Tiles for Porch is a Perfect Choice for a Porch Remodel
Home remodel is done to make a home more livable or provide added value. A tile porch does both of these and creates a lasting first impression of your home while providing a timeless, maintenance free, and inviting entrance for you and your visitors. This article explores all the varieties and options for installing outdoor tiles for porch of any home.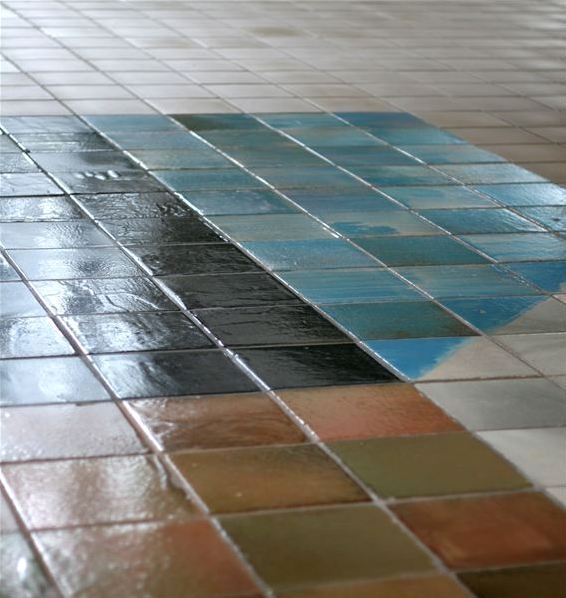 Choose Tile for a Porch Finish
Exterior tile is an excellent choice for a porch. Depending on the tile selection, it can add a rustic feel or a sleek modern look. And that leads to the first decision about putting tile on a porch – tile selection. This is not only driven by the look that is desired, but practical considerations as well.
Is the porch enclosed? Is it heated? Does it get wet? How cold does it get? These are all questions that must be answered prior to making a correct tile selection.
If the porch gets and stays very cold in the winter, the tile must be rated as "Frost Proof." This doesn't mean it gets below freezing; this means does it get and stay very cold for extended periods. If the porch gets wet or water is tracked in onto it, some sort of slip resistant tile is needed.
Must Read:
Quarry Tile is an Excellent Choice
Probably the most common tile used on an exterior porch is the red quarry tile that has been a staple in the tile industry for decades. There are now many more variations on this old stand-by, however. Many new colors have been introduced in quarry tile as well as finishes.
Quarry tile with slip resistant surfaces are available that avoid the look of the old abrasive finish used in fast-food restaurant sidewalks. Due to the variety in colors and surfaces, the slip resistance that is available, and the fact that these tiles range from frost-resistant to frost-proof make them the best choice for a porch installation.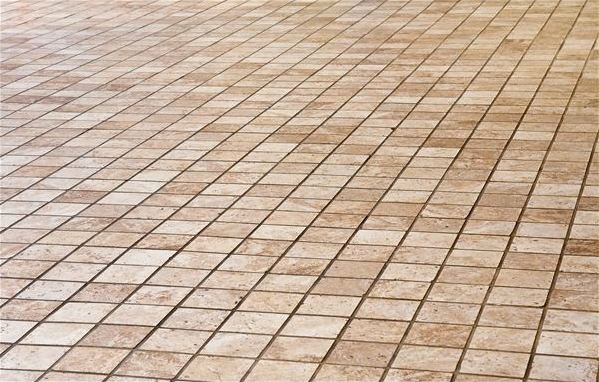 Must Read:
Concrete is Easy to Tile Over
The next consideration is adequate preparation of the surface to receive the tile. If the porch is concrete, is not cracked or broken, and water drains off of it correctly, then it can be installed with thin-set mortar. This is the easiest installation and is within the grasp of most do-it-yourselfers.
If there are small cracks, chips or holes, these can be filled with thin-set and allowed to dry before installing the tile. For cracks, use a fiberglass mesh tape to cover the crack and prevent future cracks in the tile.
Proper Preparation is the Key
If the concrete is in very bad shape, holds water or has other structural issues the installation will be much more complicated. The good news is that when properly prepared, the new quarry tile installation will hide or eliminate all of the problems.
This requires installation of a "mud bed" type installation and is probably beyond the ability of most home owners. Especially on an exterior porch, this type of installation must be done exactly right and requires some expertise.
Must Read:
Wood Porches Can Also Handle Tile
Traditionally the same was true for installing tile over a wood porch but new products have put this within the reach of the homeowner. If the wood porch is structurally sound and solid, there is now concrete backer board that is available that can be nailed in place.
These boards come under various brand names such as "Wonderboard" and "Durock," and once installed, can be tiled over just like concrete.
Weight is Not a Problem
Many people have concerns over a wood floor being able to handle the weight of a tile installation, but this is almost never a problem. Floors are rated to hold so much weight per square foot, and tile adds from three to six pounds per square foot. Think of this in relation to a refrigerator whose entire weight is on about nine square feet, or a grand piano which rests on three square inches.
Must Read: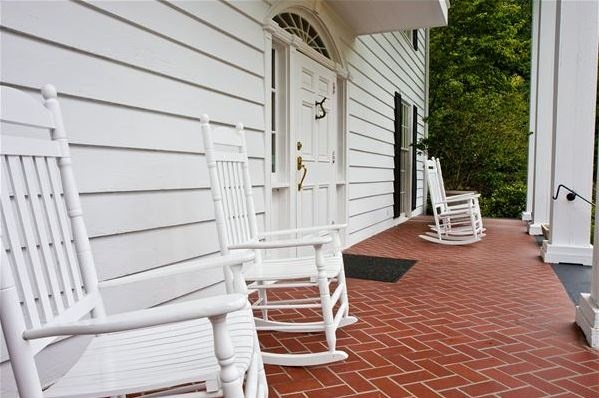 A Great First Impression
Whether the homeowners wants to hide an old and worn porch, or just update the look of the entrance, adding exterior tile to a porch is a great way to improve that important first impression.
External Links