Decorating a Screened Porch — Transform your screened-in porch into an outdoor living space that is right for you.
Decorating a Screened Porch: Ideas That Say You
If you are looking for decorating a screened porch or deck ideas, you have come to the right place. You want to create a space on your screened-in porch or deck that is welcoming, accommodating, and a great place to spend leisure time. The main elements of the decorating process — selecting a theme, choosing colors, furnishing the area, and adding room accessories — can easily be applied toward creating a lovely screen porch to use at all times of the year.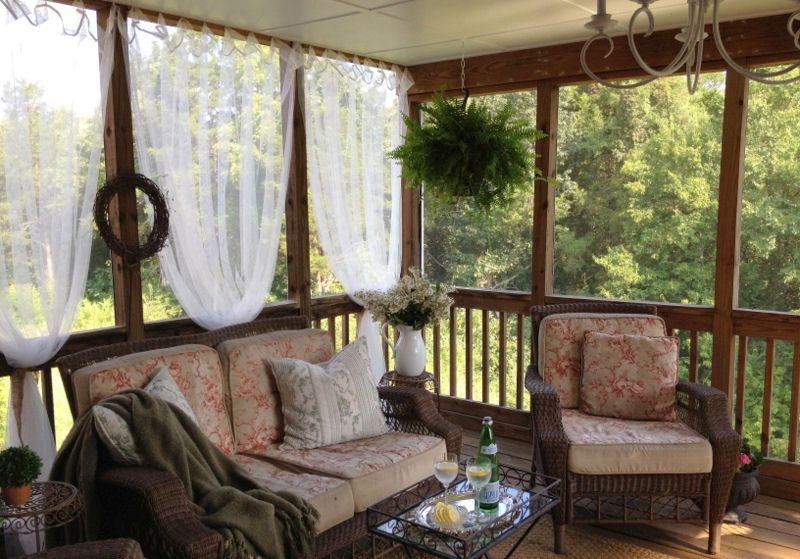 Just My Style
If you have a screened-in porch, then you are truly fortunate to have such an asset to your home. The porch or deck should create a feel of a home away from home for you and your guests. Adorning the porch with furniture and decorations should be all you!
To create your place of solitude or meeting place, make some considerations first:
Style of Home
What style is my home? Do I want the porch to carry out the style or not? It is best if you do for a visual sense of continuity throughout the home.
Personal Style
What colors do I like; What furniture style suits me? and What furniture do I already have that can inspire the space?
Budget
How much money can I afford or want to invest? You don't necessarily need a lot of money and we address cutting corners later.
Themes
What summer themes do I like? The theme will inspire the color choices.
Functionality
Do I have electricity? This will make a difference in lighting, music and a ceiling fan. Do I have windows and if so, do I want curtains or blinds? Do you have wall space to add pictures?
Safety Precautions
Do I have small children or pets? This is important to consider for safety and where objects are placed.
Purpose
What will I use the space for? Will it be relaxing/family time, parties or both? Does the porch area get rained on or not? Most times for a screened in porch or deck that answer is no or slightly damp. This could influence your choices for fabrics and fabric protection though.
Will the porch be a high traffic area? This could make a difference in the kind of carpet you choose. For example, mud from the yard or wet feet from a pool may determine a rug or carpet resistant to moisture.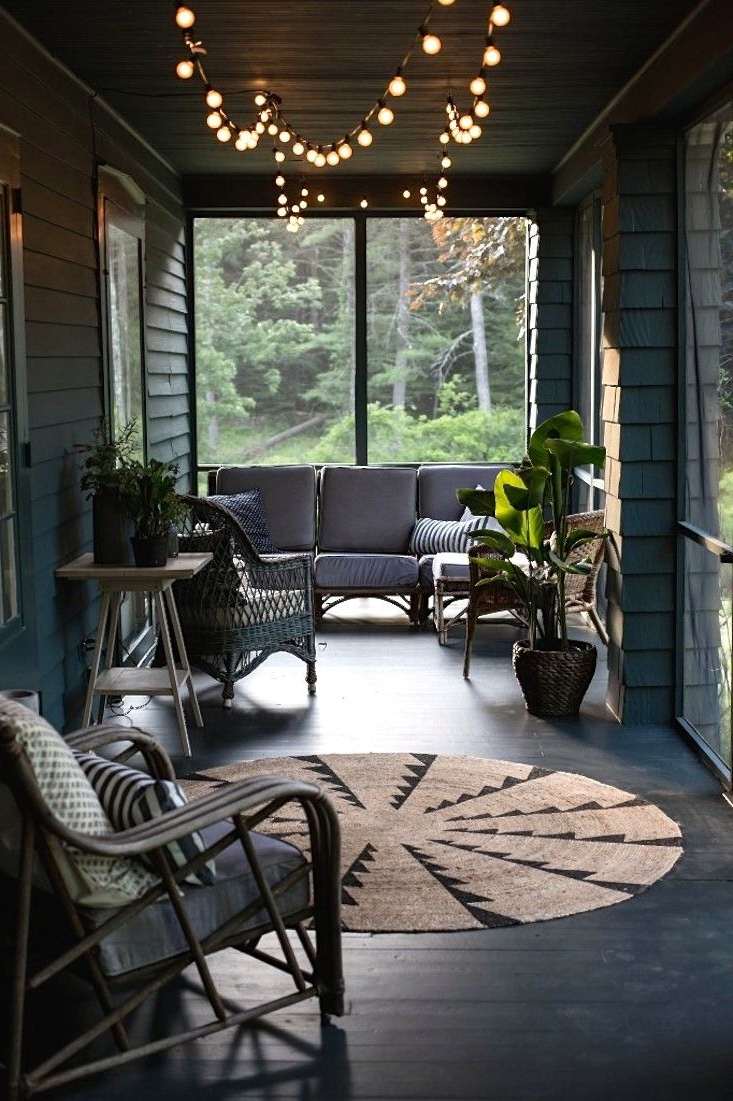 Must Read:
Select a Theme
The first step in decorating an enclosed porch is to select a theme. The theme for your screened-in porch should reflect your personal interests and involve elements of nature and the outdoors.
Garden theme – insects (butterflies, dragonflies, ladybugs), flowers, plants
Sea theme – the beach, the ocean, or the lake
Luau or Island theme – palm trees, tropical flowers and plants, and wildlife
Americana theme – flags, country, old American
Desert theme – Moroccan or Egyptian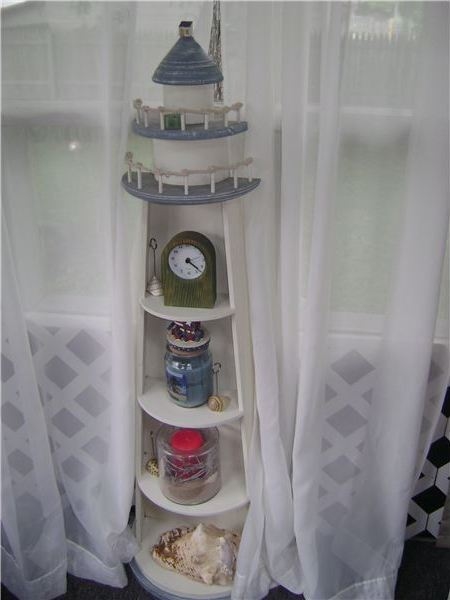 The Color Scheme
Now that you know the themes you like, you can start gathering the colors. The theme helps you to decide the color, but you do not have to have a theme at all. You can simply choose colors you are fond of. Color schemes run the gamut, so these are just a couple of suggestions that will work with summer or the themes listed above.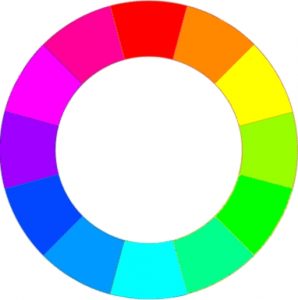 Calming and Relaxing: pale blue, pale green, pale yellow, white or cream, beige, or
Bold and Bright: red, orange, blue, green, yellow
It is best to do some reading about complimentary, analogous and triad colors on a color wheel. In this way you learn how to mix some calm colors with some bold colors. There is a reference in the section at the end of the article for this purpose.
Once you have decided on a theme and colors, it is time to think about the porch furniture.
Choosing Furniture
If you are furnishing your screened porch on a budget, consider the option of using furniture that you already own. Repaint or repair old or non-matching pieces as needed.
Mix and Match Furniture Pieces Such as:
A porch swing or glider painted and cushioned to blend in with the color scheme
A rocking chair or round dorm chair with a padded seat
A stool or decorative chair (which can also be used to place a plant or flowers)
An outdoor futon and/or chaise with soft cushions and throw pillows
A wooden bench or chest for storing cool-weather blankets
Bamboo, wood, aluminum or wicker furniture including tables
Other Furnishing Considerations:
Curtains or blinds – If you decide to go with curtains and don't want to invest in outdoor ones which can be quite pricey, you can save a little money by purchasing a fabric waterproof spray, such as Camp Dry by Kiwi.
Outdoor rug
Lighting – Christmas lights work great
Ceiling fan
Stereo system
Outdoor service cart
Furniture Placement
When devising a floor plan for your porch, be sure to allow for enough furniture to seat several people comfortably without crowding the area. You want to set up a conversation area, or more than one conversation area, if you have a larger space.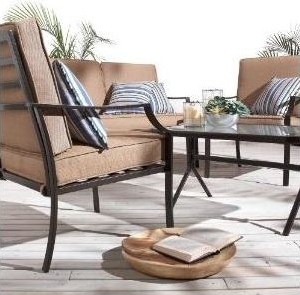 This can be done with four chairs placed around a table, or a couch or futon or loveseat placed and two chairs placed around a table. People should always be seated facing one another, with enough legroom, and within reach of a table. After you have the space set up, sit in each chair to see if the placement works. Can you reach the table? Do you have enough legroom? It's good to check to see how your guests will feel in the space.
Image courtesy of Amazon.com
Decorating Screened Porch!
Now it's time to display decorative accents. Add special touches to enhance the ambiance for your and others' enjoyment.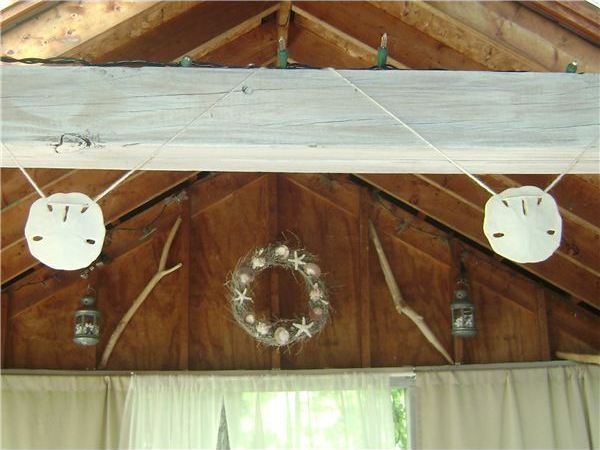 This also need not be expensive. Scour garage sales, estate sales and secondhand shops for items to compliment your porch. You can also bring the outdoors in. For example, driftwood, a coconut, pine cones and so forth are items that will enhance a theme. I have written an article on decorating in the garden with more insight on saving money on outdoor decor.
Now, give your screened-in porch a homey feeling with items such as:
Color-coordinated candles placed on tabletops or wall sconces
Painted vases, baskets, wooden crates, jars, and dishware
Themed picture frames and figurines (such as seashell frames and sailboat models for an ocean-themed porch)
Decorative items for walls and screens (painted metal insects, fabric flowers, boats, and so forth)
Seasonal plants in small pots or hanging baskets
Reed diffusers that give the area a pleasant scent
Magazines or books
Old favorite games such as, Monopoly, Scrabble, Farkle, Backgammon, Checkers or Yahtzee!
Small hooks, nails and string or twine are great for hanging your items.
Decorating Screened Porch: Let the Summer Begin!
These ideas for decorating screened-in porches are easy to implement, can be tailored for a fairly small budget and should highlight your taste. Enjoy your summer!
References and More Reading