Are your kitchen cabinets worn-out, outdated, or just plain ugly? Learn how to paint kitchen cupboards properly with these simple and useful tips and hints.
How to Paint Kitchen Cupboards: Painting Kitchen Cabinets
Painting your cupboards is an inexpensive way to spruce up or redecorate a kitchen. Paint and primer are much cheaper than the price of purchasing and installing new cabinets. Outdated and ugly colors and designs can be modernized and beautified with only a few coats of paint.
These simple and useful tips for how to paint kitchen cupboards properly will get you started on your decorating project.
Paint Kitchen Cupboards: Selecting Primer and Paint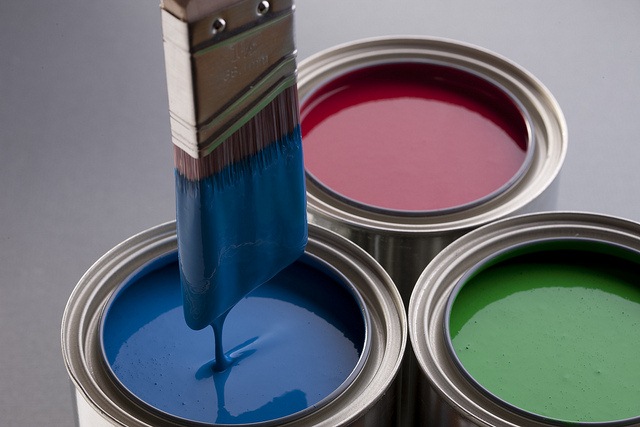 Before you do anything else in terms of painting your kitchen cupboards, you first need to select the appropriate primer and paint for the job. If your cabinets are already painted, you will need to determine the type of paint originally used.
---
Read Also:
---
To do so, take a scraping of the paint to your local paint store where an employee should be able to tell you if the paint is oil-based or water-based (latex). If you discover that the existing paint is lead-based, you will need to comply with local codes about clean-up and removal before proceeding.
If the original paint is oil, you can choose to paint your cabinets with either oil-based or water-based paint. To paint oil over oil, select a good oil-based primer as a base coat as well as a good oil-based paint as a top coat.
To go from oil to latex, you have three choices:
latex primer and latex paint,
latex paint with primer,
Or latex paint.
The easiest option is to use latex paint with the primer mixed in such as Behr Premium Plus Ultra Paint and Primer; for most colors, you will only need one coat. The second best option is to apply a layer of latex primer and then paint; however, this route requires a minimum of two to three applications.
You can also use just paint without applying primer although doing so will usually require at least three coats of paint.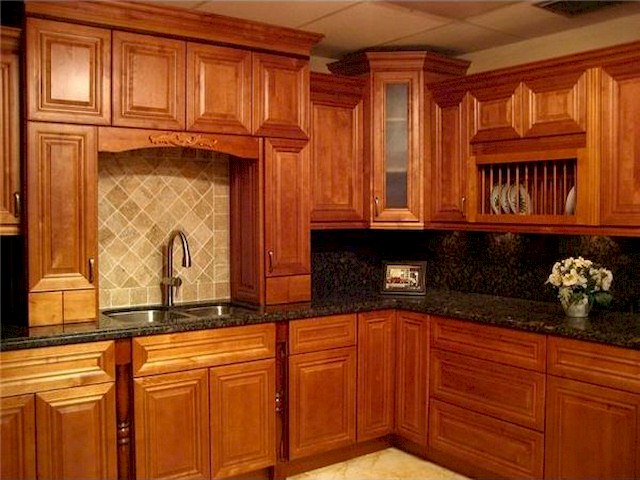 If you have decided to paint your kitchen cupboards that were originally stained or varnished, your best option will be to use water-based paint and primer. You can either sand the existing varnish off and then apply a coat of primer or apply primer (or paint with primer) directly to the varnished surface.
Priming without sanding saves you a little elbow grease at the beginning of your project but will require at least three coats of paint to fully cover the cabinets.
Please continue reading for more tips on how to paint kitchen cupboards.
---
Also Read:
---
Preparing and Painting Kitchen Cupboards
After you have selected the appropriate paint and primer for your cabinets, you are ready to learn how to paint kitchen cupboards and begin painting. Begin by preparing the work area. Empty the contents of your cupboards and the surrounding area.
If you are a messy painter, tape plastic or thick paper on countertops and the floor to avoid drips, spills, and other messes. Place a large plastic tarp on the floor in an open area to put doors and drawers on. Set up a workstation on which to keep your paint, brushes, and other supplies.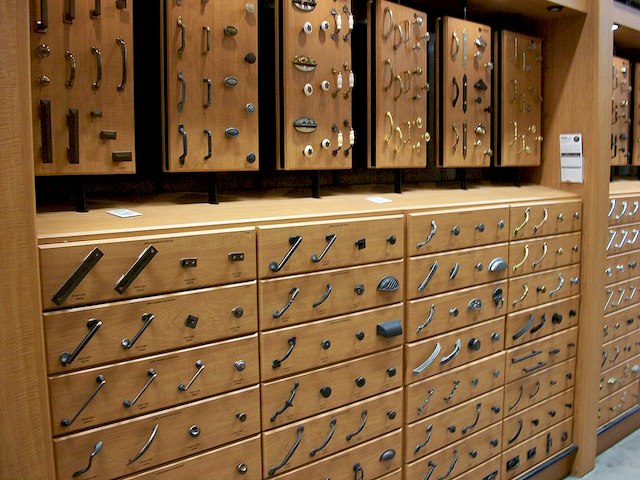 After clearing and preparing your work area, remove the drawers and doors from your cabinets. To help remember which door or drawer is which, either lay them on the tarp in the same order as your cupboards or use small pieces of painter's tape and a permanent marker to label each on.
Use a labeling system that is easy for you to remember such as top left, top center, and top right. Also, remove any hardware such as handles and hinges. Use resealable plastic bags to keep hardware organized.
Next clean the surfaces that you are painting with a damp, soapy sponge. Be sure to fully wipe off all of the soap or else the paint will not adhere properly. If you need or want to sand your cabinets, do so after washing the surfaces. Use a damp rag followed by a dry rag to clean up all remaining dust particles and moisture before painting. Use a vacuum if you have created a lot of dust while sanding.
---
Also Read:
---
Once you have prepared your cabinets, you are ready to paint. Apply a coat of primer or the first coat of paint. Allow each layer to dry thoroughly before painting on the next coat. Wait at least twenty-four hours between layers. After the final layer has dried, reinstall the hardware and put the drawers and doors back on the cabinets.
Depending on the time of year and the type of paint you're using, you may need to wait several weeks for the paint to completely dry. Do not put your cabinets back together too soon because the doors and drawers could dry shut. Waiting a little longer to reassemble your kitchen is less of a hassle than prying your cabinets apart and needing to repaint them later.
Painting your kitchen cupboards is a cheap and easy way to modernize and liven up your kitchen without having to buy all new cabinets. These useful and simple tips for how to paint kitchen cupboards properly will get you started on your kitchen project
Resources for How to Paint Kitchen Cupboards