Every landlord should be familiar with some concepts and should try to develop them into habits. Examples include:
Carrying out a tenant screening.
Signing a written lease agreement.
Inspecting the property after they move- out.
Taking these simple steps can yield multiple benefits to property owners, property manager, and landlords alike, and many of them are often overlooked by property managers and landlords.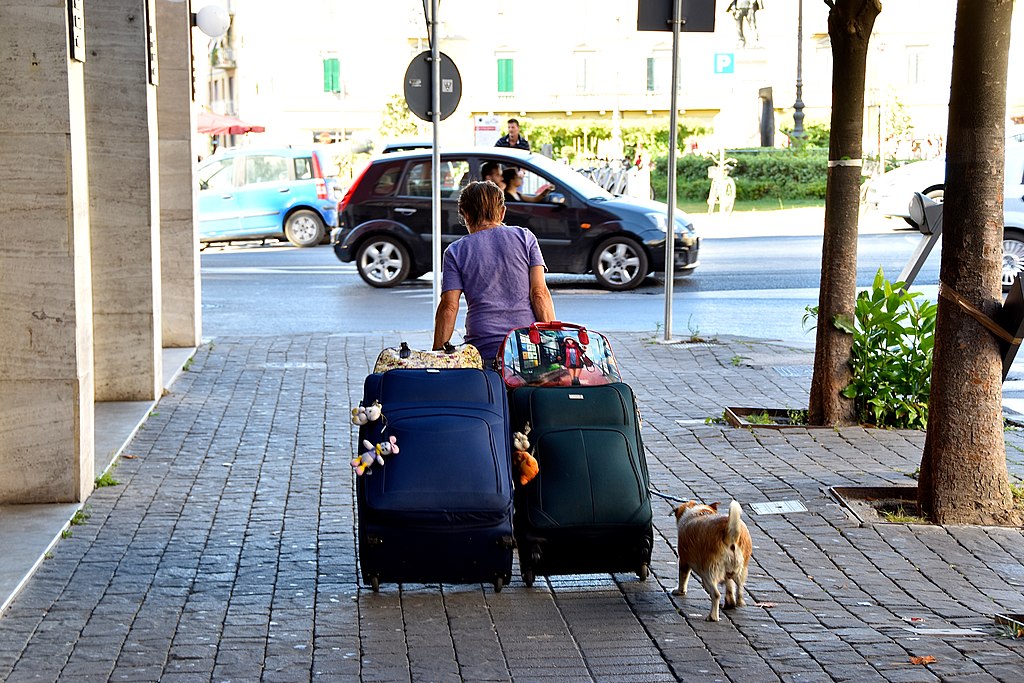 You will be able to save yourself from unnecessary stress and reduce your chances of financial loss.
For that reason, we will be covering everything the landlord must find out about the move-out inspection in the following paragraphs.
You can find the complete guide to performing a move-out inspection and the definition and reasons you should not disregard it.
Why Do Tenants Need a Move-Out Inspection?
Before a tenant vacates a rental apartment, the landlord should conduct a walk-through of the unit to assess its condition.
The landlords can do this either by themselves or with a tenant – we will talk about the advantages and disadvantages of each approach later on – to determine whether there's any damage beyond what is typical wear and tear or if there are any significant alterations.
A move-out examination is equally beneficial to the landlord and the tenant. It provides a sense of security for the renters and the peace of mind that they will not be faced with any unpleasant surprises from the landlord.
And if they do something to get their security deposit back, they can find out if they can get a refund or get a higher amount back.
---
Read Also:
---
What to Do Before a Move-out Inspection?
Make sure you familiarize yourself with the laws of your state and local landlord before you contact your as-tenant to arrange a move-out inspection.
The details of when you can ask for an inspection or even how to inform the renter vary from state to state, and you have to carry out these statutes precisely to avoid legal problems.
Let's look at some examples of move-out inspection rules from various states. In California, landlords cannot request to get an examination earlier than two weeks before the tenant moves out.
Additionally, property managers in California have to inform the tenant in writing about the date and time of the inspection more than 48 hours before.
In Tennessee, move-out inspections have to occur either the day the tenant moves out or within the following four days.
You will find that there's no best time for a move-out inspection and, more to the point, the date and time must be chosen according to your state laws.
We recommend doing it for a couple of days if the state allows it. The tenant would then have more time to correct any minor defects. And if you can do it before the tenant leaves, you can do it before you pick up the keys.
Must the Tenant Be Present at Inspection?
Experts vary on whether or not to conduct a move-out inspection, but many experts recommend that you don't do this with your tenant.
The reasoning for this is that we think you might not feel comfortable enough or rush through the inspection. The tenant could also try to cover up the damage from you.
Other people encourage the landlords to invite the tenants to do the inspection together and do the inspection together. And to tell the truth, we support this viewpoint also.
There will be no room for miscommunication if both the tenant and you are present. You will be able to come to a solution collectively when you notice an issue.
Under current law, a landlord is not required to conduct a move-out inspection of their tenant, but they have the right to do so. It all depends on what agreement you make with your tenant and your preferences.
Conducting a Move-out Inspection Each Landlord Has a Unique Way of Performing a Move-out Inspection
No need to worry if you haven't been managing rental properties before are unaware of how important these tasks are, or don't know how to streamline the process.
Here we've collected some tips on conducting a successful and trouble-free move-out inspection.
Firstly, inform your tenant of the inspection date and time.
In some states, the tenant must be informed of their right to be present. Make sure you set a date for the inspection if the tenant will still be occupying the property if you decide to do it yourself or have both of you do it.
Also, send out a written notice setting the date and time of the move-out inspection. In most cases, an email should suffice.