Buying a property involves a substantial investment, and you would want to secure maximum returns from your investment.
Renting out your real estate property in Canada can be a great way to generate passive income and get an inevitable return on your investment.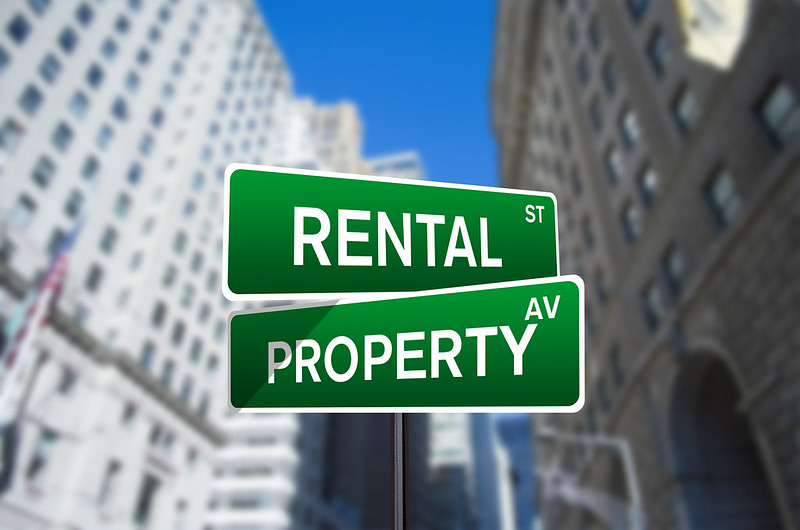 However, before you rent out your property, you'll need to understand the responsibilities as a landlord owner, the rules and regulations applicable for tenancies, and insurance policies.
Buying a property is also a daunting task. Read this article to avoid certain mistakes while purchasing a property. Let's start going over what you should know as a new landlord.
Benefits of Renting Out Your Property
Renting your property can become a stable and long-term passive/secondary income source. Renting has other benefits as well, including:
Enjoy Tax Perks
Any relevant expenditures you undertake (insurance premiums, maintenance, and repair, legal fees, etc.) to earn your rental income can be deducted from your annual tax calculation.
You can even deduct the property taxes that you're charged for your rental property during the rental period (when the tenant was occupying your property under the rental agreement.) But this deduction is area-specific.
For example, if you're living in Ontario but your rental property is in Vancouver, you'll be eligible for deducting taxes applicable in Vancouver.
Consistent Cash Flow
When done correctly, rental properties can create consistent cash flow. Finding an honest tenant and someone capable enough to pay rent regularly is the key.
After making your mortgage and other utility bill payments, the remaining rent can go directly into your savings account. Additionally, your rental income generates a more consistent cash flow than a typical dividend from other market investments.
---
Read Also:
---
6 Tips You Should Know as A New Landlord
If you're a new landlord, the entire process might become overwhelming, from finding a tenant to renting out your space. Here are some tips you should keep in mind.
Consider Renting Your Property as A Business
The first mistake you make as a landlord is considering your rental cash flow as a passive source of income. If you want to enjoy the true value of your investment, consider it as a business.
It's a good idea to get yourself signed up with the Canadian Rental Association.
You can choose to manage the property yourself or hire a property manager.
You'll also be required to be aware of the Canadian laws that apply to your particular location.
As a landlord, you'll also need to know and include the policies for rent collection, the safety of your independent house or apartment, and the major appliances included in the property within your rental agreement.
For increasing the rent, you'll need to adhere to provincial regulations.
Check The Insurance
In many cases, if you live within your rental property (a double occupancy dwelling or duplex house), your home insurance policy might provide enough coverage for your needs.
However, renting out a property where you don't personally reside might require additional insurance coverage (landlord insurance). A professional expert can help you decide on the best insurance. especially if you have multiple rental properties.
The legal mandate for renter insurance varies across Canada. However, you must inform your tenants if your insurance doesn't cover them.
In fact, you can include it as a mandatory clause in your rental agreement, and you should definitely do so to protect yourself and your property from legal and financial complications in adverse circumstances.
It's also considered a healthy practice to recommend your tenant get renter's insurance to cover their personal property against accidental damage, theft, etc.
Set The Correct Rental Rate
Research the rental market and tenancy demand where your property is situated. The rental rate varies significantly from one region to another. For example, vacation homes are in high demand in Muskoka. Apartments and urban houses are more common in Toronto. This will help you set the right price for your property.
Pricing your rental property correctly is the key to transforming a vacant property into a rental hotspot.
Make Minor Renovations or Upgrades
A better-maintained house will always attract higher-paying tenants. Even minor renovations can make your interior look appealing. If you're thinking about funding, home equity loans can help you.
Repair the cracks, replace the leaking taps and pipes, upgrade the lighting into energy-efficient ones, and replace any rotten wooden structures.
This will enhance/appreciate the value of your property. A better-valued property will open the gates for premium tenants.
Follow A Quality Tenant Scanning Process
No one wants a burdensome tenant who doesn't make on-time payments, damages property, and violates other lease policies. The correct tenant screening process can help you find responsible tenants paying timely rent and taking proper care of your house.
To find such tenants, it's vital to shortlist suitable candidates from several applications you receive.
Before selecting a particular tenant, try to ask for a criminal background check, financial condition information (job details), family information, educational background, etc.
Understanding Personal Rental Income vs. Business Rental income
When you're a new landlord, you'll need to understand whether your rental income is a personal property income or a business income. This is because property taxes, tax benefits, and other financing offers can vary between personal and business rentals.
Consider the services you provide within your rental property. If you provide basic amenities such as heating, light, and cooking gas facilities, your rental income comes under personal income.
However, when you provide additional facilities such as network connectivity, regular cleaning services, security, and meal facilities, your rental income is considered a business. The more amenities you offer, the better your rental income.
Endnote
Real estate is a lucrative market and can be an incredibly secure investment. Even during the pandemic, the real estate market managed to survive. Following these tips can help you get valuable returns on your investment.
Ensure you've all the documentation right (digital proof is recommended). Opt for an online method for collecting your rent for better tracking. While a verbal agreement is possible, always get a written agreement.
Set out certain rules and regulations within your lease and enforce them. Most importantly, hire professional experts to streamline your rental business.