Moving to a new home and neighborhood is exciting as you get to turn a new leaf in life. But just the thought of preparing and packing can make any calm and collected person shudder for a while.
After all, you can't ignore the seemingly endless amount of work, making you completely exhausted. Usually, the tedious work ends up overcoming the excitement and fun.
However, moving doesn't have to be such an awful experience. If you have properly planned and organized every task, it can turn out smoothly and efficiently.
As a result, you can preserve the excitement of moving while also avoiding exhaustion. Many people learn the tips and tricks behind an organized move-out by going through the process many times.
However, you won't have to learn them the hard way, as you can follow these four genius tips.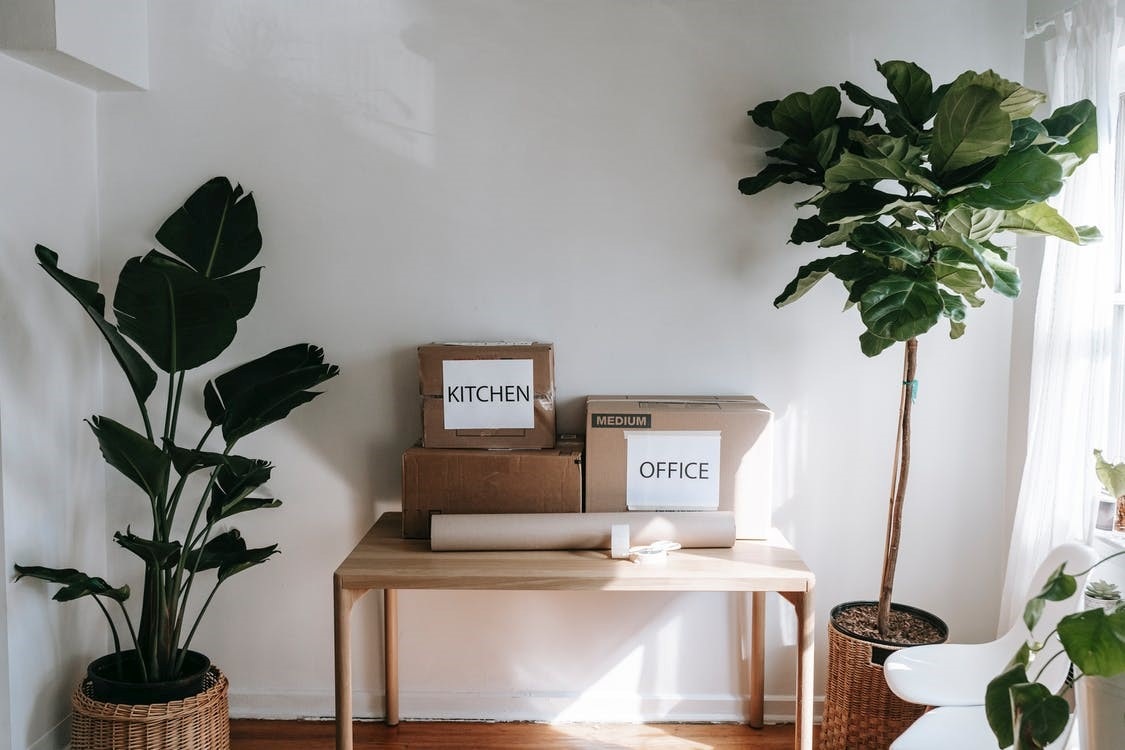 Get rid of Unwanted Items
Over time, unwanted items can quickly accumulate in our homes. If you don't get rid of such items, you can encounter many different problems while moving.
Unwanted items can significantly increase the number of things you need to pack and move. This way, you'll never finish packing and unpacking.
More importantly, a lot of clutter can make it easy to lose essential belongings. So, gather all unwanted items and get rid of them before you start packing. It's best to plan this task as early as you can to stay organized.
However, many of our belongings may not be of any use, but we might have an emotional attachment to them.
On the other hand, some valuable items can prove challenging to shift to the new area due to lack of space. One cannot simply throw away such belongings.
Instead, utilizing a storage unit is the best way to deal with such items. Storage units provide a safe area for your precious belongings.
Moreover, you can even store some of your belongings temporarily in the storage unit so that you can stay more organized while moving.
If you live in Littleton, Colorado, ensure to opt for Littleton storage for an organized move-out. Your valuables will be safe and secure, and you can conveniently get them whenever you wish.
Organize Packing
Perhaps the most significant part of moving out comprises packing, and this is where you encounter most of the problems.
So, it's essential to handle this task carefully while staying organized. Packing at the last minute is the most common mistake made by people, making a move-out nerve-racking.
Instead, you should start packing early and plan an organized strategy to handle the task effectively.
Start by separating different types of items, such as electronics, clothing, and décor, pack them in multiple boxes.
As a result, you'll avoid creating a mess while also keeping your precious belongings from getting lost. Separating different types of items will also reduce the risk of damage.
More importantly, label boxes according to the things they contain. By doing so, you'll know how to handle each box while also making unpacking easy for yourself.
---
Read Also:
---
Get the Right Equipment
When it comes to an organized move-out, making sure you have the right equipment is highly important.
Moving equipment can aid you in many tasks, such as packing, unpacking, loading, and even fitting different items.
Eventually, you can avoid problems such as damage to objects and exhaustion.
Packaging material is the most used equipment while moving out. Therefore, you must get the right packaging boxes beforehand.
While doing so, you should pay attention to the quality and size of the packages so that you can fit things safely inside them.
Other packaging equipment includes tape, zip ties, and ropes. You can use these items to secure your belongings inside containers, especially electronics.
Moreover, getting the right tools for dismantling large items, such as furniture, is also recommended. You may use lifting straps to pick up items such as refrigerators with ease.
Prepare your New Home Beforehand
It's easy to forget about preparing your new home with all the hassle of moving out. However, if you make this mistake, be prepared to encounter a whole new range of tasks once you've moved in.
You'll need to plan where to place different items and clean your new home at a time you're supposed to rest.
So, instead of delaying these tasks to the last minute, it's best to prepare your new home beforehand.
You can give your new home a few visits and note down where to place your belongings once you've moved in.
By doing so, you'll have enough time to think clearly and choose the best spots for your belongings.
Moreover, you can also measure the dimensions of your new home and match them with your items to check whether you can place them or not.
Unfortunately, 37% of people realize their furniture won't fit in their new homes after moving in.
Once you've created a plan for placing your stuff, you can color-code different packaging boxes according to the selected room. Doing so will help you remember where to put the boxes once you've moved in.
Conclusion
For many people, moving out is a tedious and exhausting process; however, it's not supposed to be that way. After all, you're starting your life in a new area.
Therefore, it's essential to retain the excitement and fun of moving out by following an organized move-out.
There are several organizing tips out there. But, it's crucial to follow those that make your relocation process swift.