Kitchen scales are essential for every home cook and professional chef alike. It offers exact measures that are essential for obtaining precise and reliable outcomes while baking and cooking.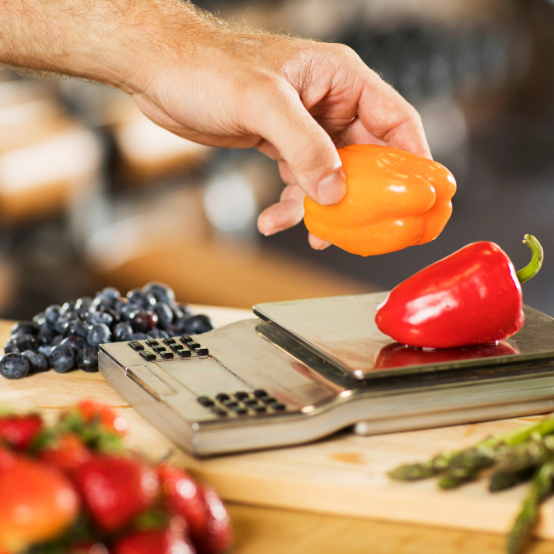 Given the wide range of options, selecting the best kitchen scale could be challenging. To assist you in making an educated choice, we will examine the various varieties of kitchen scales and go over their essential characteristics in our thorough buying guide.
Why Invest in a Kitchen Scale?
Before diving into kitchen scales' types and key features, it is important to understand why investing in one is beneficial. Before buying a kitchen scale you can take kitchen scales test from BayevsKitchen. Now I will discuss Kitchen scales offer several advantages:
Precision: Unlike measuring cups and spoons, which can lead to inconsistent measurements due to variations in ingredient density, kitchen scales provide precise measurements by weighing ingredients. This accuracy is especially crucial for baking, where exact ratios can greatly impact the outcome of the final product.
Versatility: Kitchen scales can be used for various cooking tasks, including measuring recipe ingredients, portioning meals, and even weighing letters or packages for postage.
Time-saving: With a kitchen scale, you can measure ingredients directly into the same bowl or container, eliminating the need for multiple utensils and reducing cleanup time.
Health-conscious: For individuals who are mindful of their portion sizes and nutritional intake, a kitchen scale can be an invaluable tool for tracking and managing food portions.
Types of Kitchen Scales:
There are several varieties of kitchen scales, each with special characteristics and functionality. Let's explore the three main types:
1. Mechanical Kitchen Scales:
Mechanical kitchen scales, analog or balance scales, have existed for centuries. They feature a traditional design with a platform on one side and a weight or balance arm on the other.
---
Read Also :
---
These scales measure weight using mechanical mechanisms, such as springs or levers. Mechanical scales do not require batteries or electricity, making them a reliable and eco-friendly option.
However, they could be more precise and offer more features than digital scales.
2. Digital Kitchen Scales:
A growing number of people are using digital kitchen scales because of their accuracy, usability, and extra functions.
To measure and show weight on a digital screen, they make use of electrical sensors. Digital scales are available in a variety of styles, from small and portable devices to bigger ones with cutting-edge features.
They provide accurate measurements, rapid responses, and the flexibility to change measurement units. Digital scales usually require batteries or a power source to operate.
3. Smart Kitchen Scales:
Smart kitchen scales are the most current innovation in the world of culinary measurement. These scales integrate with smartphones or tablets via wireless connectivity or Bluetooth technology.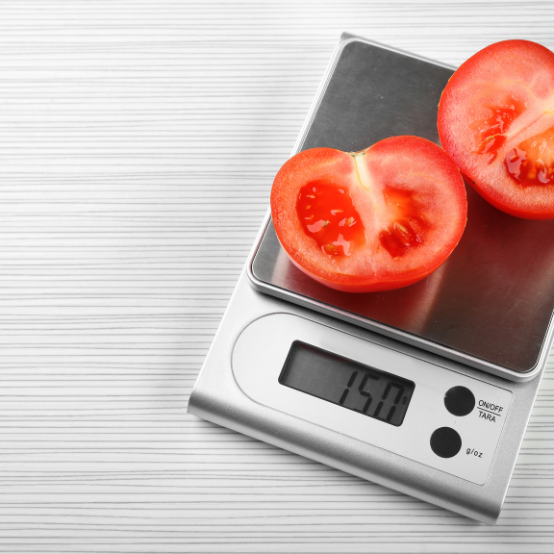 They often come with dedicated mobile applications that provide access to an extensive database of recipes, nutritional information, and portion control features.
Smart scales can measure ingredients accurately, track nutritional intake, and offer interactive cooking experiences.
They are ideal for tech-savvy individuals who enjoy using technology to enhance their cooking skills.
Key Features to Consider:
Several key features should be considered when purchasing a kitchen scale to ensure it meets your specific needs. Let's explore these features:
1. Capacity and Graduation:
The highest weight that a kitchen scale can support is referred to as its capacity and is commonly expressed in grams or pounds.
Consider the types of ingredients you commonly use and ensure the scale can accommodate their weight. Graduation is the lowest weight change that the scale can register.
For improved accuracy, look for scales with lower graduation values.
2. Units of Measurement:
Most kitchen scales offer a variety of units of measurement, including grams, ounces, pounds, kilograms, and milliliters. Make sure the scale you select has the units you wish to use.
3. Accuracy and Precision:
Accurate measurements are crucial in cooking and baking. Look for kitchen scales that provide precise readings with minimal error margins. Choosing scales with high precision is also advisable to ensure accurate measurement of small quantities.
4. Display and Controls:
Make sure the scale you select has an easy-to-read, crystal-clear display. Backlit displays are particularly useful when working in dimly lit kitchens.
Consider the size of the digits displayed on the screen, as larger digits are easier to read. Additionally, user-friendly controls that offer intuitive operation enhance the overall user experience.
5. Platform Size and Shape:
The platform size and shape are important considerations, especially if you plan to weigh larger items or use bigger containers. A larger platform provides more space for measuring, while a compact scale saves counter space and easy storage.
6. Power Source:
Digital and smart kitchen scales require a power source to operate. Consider whether you prefer a scale that operates on disposable batteries or can be recharged via a power cord or USB.
Battery-powered scales offer portability but require regular battery replacements, while rechargeable scales are convenient but may need to be charged more frequently.
Maintenance and Care Tips:
It's critical to adhere to correct maintenance and care instructions for your kitchen scale to preserve its longevity and accuracy. Keep the scale away from extreme heat and dampness, which can harm the circuitry.
Use a soft, wet cloth to routinely wipe away the scale; stay away from abrasive or strong cleaning solutions. When not in use, keep the scale in a dry location and handle it gently to avoid unintentional damage.
Conclusion:
Any person who enjoys cooking would be prudent to own a kitchen scale. Whether you opt for a mechanical, digital, or smart kitchen scale, the key features discussed in this buying guide will help you choose the perfect scale to meet your culinary needs.
Remember to consider the capacity, accuracy, units of measurement, and additional features that align with your cooking style and preferences.