As the weather gets warmer, many of us are eager to spend more time outdoors. But if your garden is looking a bit neglected, you may not be so enthusiastic about entertaining guests in your outdoor space.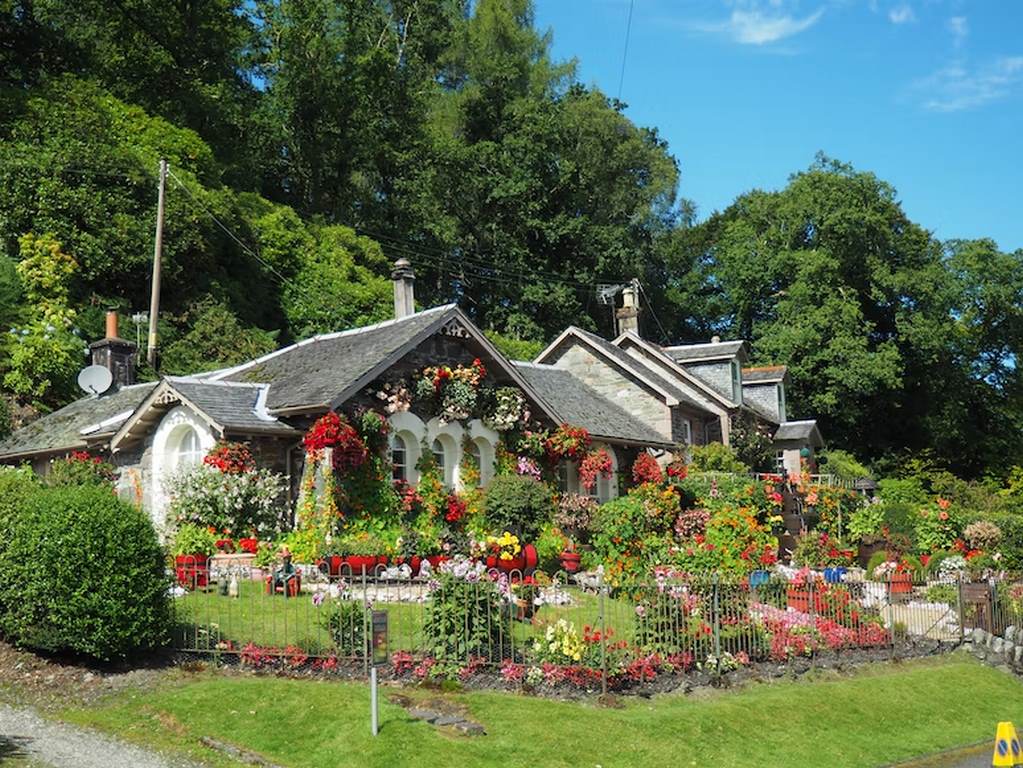 Taking a few simple steps to improve the aesthetic of your garden can make a world of difference and make spring and summer much more enjoyable. Here are some tips to help get your garden ready for guests.
Start With the Basics – Mow Your Lawn, Trim Your Hedges, And Pull Up Any Weeds
Creating a beautiful garden should always start with the basics. So let's get you off to a great start – begin by mowing your lawn, trimming any hedges, and shaping them into an elegant form, and be sure to pull up all weeds that have made their way into your precious sanctuary.
A few simple steps can instantly make a major improvement on the look of your garden and contribute to creating a stunning atmosphere in which to relax and unwind. The first impression is always the most important, so make sure your garden looks well-maintained and inviting.
---
Read Also:
---
Add Some Comfortable Furniture So You Can Enjoy Your Garden to Its Fullest!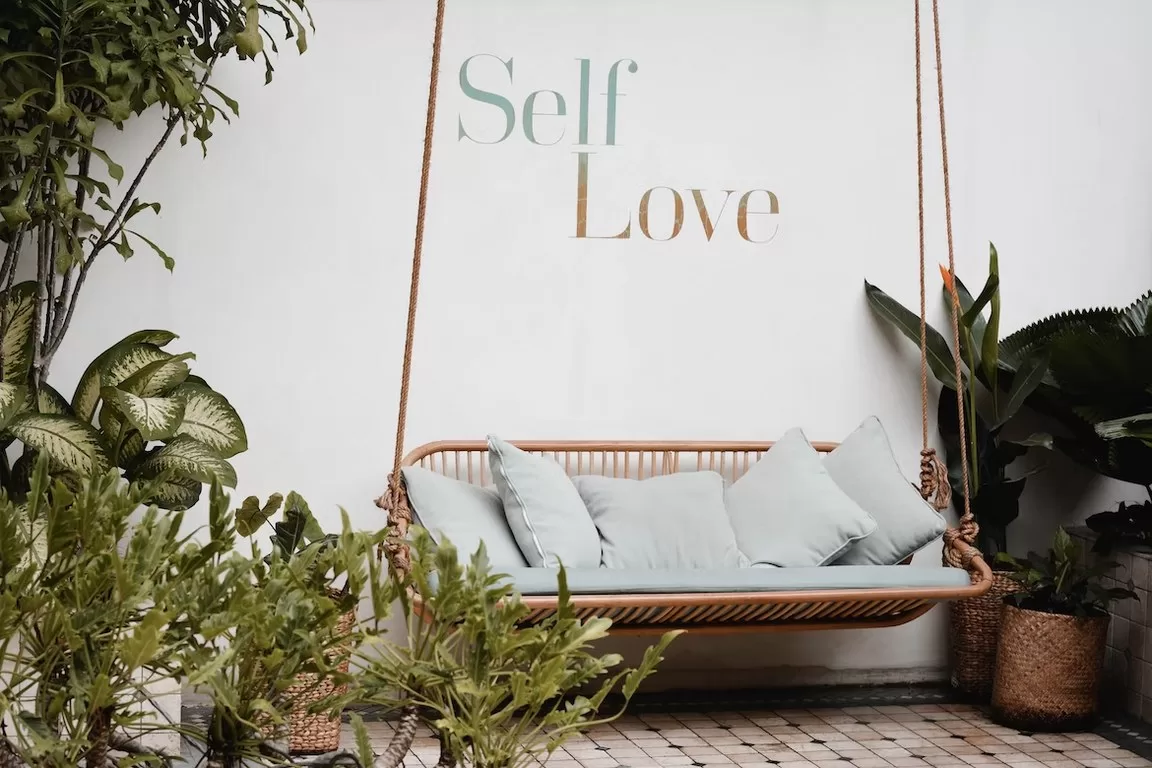 After taking these steps to improve your garden aesthetic, why not add some comfy furniture to the mix? You could get a cozy hammock or some lovely outdoor sofas, chairs, and recliners.
You could even add side tables and coffee tables to give your garden a complete look. Imagine yourself sipping your morning coffee in the sun with your loved ones – it's truly an irreplaceable experience! You can go shopping for outdoor furniture online, or even make your own.
And if you're feeling extra creative, design some unique pieces that will give your garden a personalized touch! Taking the time to find the right furniture for your outdoor space can truly bring it all together and complete your garden aesthetic.
On the other hand, if you have limited space, don't worry! There are plenty of creative solutions that will help make your garden feel larger than it actually is. For instance, using hanging baskets or wall-mounted planters can really open up a small outdoor area and help highlight any plants or flowers you want to show off.
Invest In Art Pieces or Sculptures
If you want to create an extra touch of elegance, consider investing in some art pieces or sculptures that complement the environment. Whether you go for abstract modern sculptures or traditional garden decor, art pieces can really elevate the aesthetic of your outdoor space. If you're not interested in spending too much money, look for some DIY projects that can provide a personalized touch to your backyard and give it an extra special charm. Don't forget to add some benches or chairs for your guests to sit in and enjoy the view.
Add Some Color with Flowers or Potted Plants
Summertime is ideal for putting your green thumb to good use and freshening up the outdoor scenery of your garden. One of the best ways to liven things up in an eye-catching way is by adding some vibrant color with flowers or potted plants.
Keep it simple with just a few colorful additions, or be daring by going all out and creating a rainbow flower bed that you can admire from a distance or as you're strolling through your garden's pathways.
However, if you know how to make every bit of greenery contribute to your overall aesthetic – from subtle touches like incorporating different colored succulents in plant beds, to more striking additions such as scatterings of daisy petals along the pathway – then you'll quickly turn your backyard into an oasis that looks and feels amazing.
Create A Focal Point in Your Garden with A Water Feature or Statue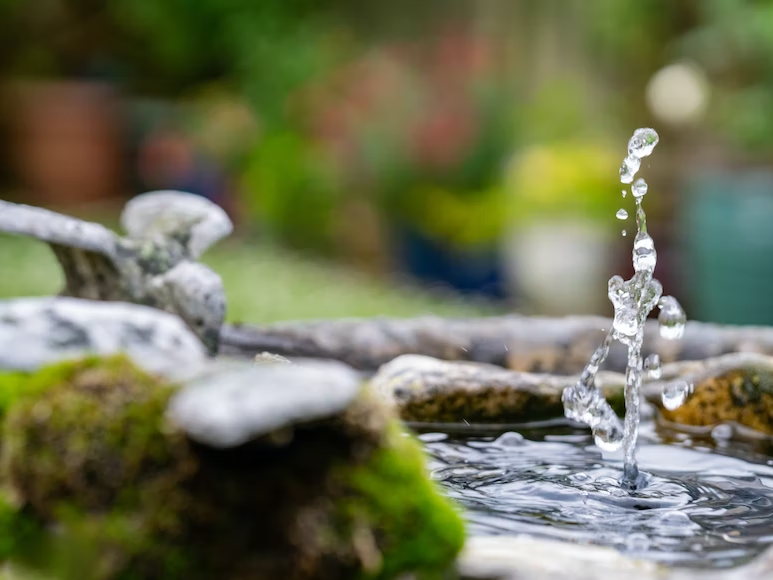 Adding a beautiful water feature or statue to your garden can create an attractive focal point that will leave a lasting impression. Whether you install a bird bath or add a tiered fountain, there's no shortage of options to choose from when it comes to installing your water feature.
And if you prefer something more stationary and timeless, why not add a stylish statue built with the highest quality materials? Whichever you decide to go with, a stunning water feature or eye-catching statue placed in the center of your garden will add a unique element to make your outdoor space look out-of-this-world attractive!
Some of the best finds for garden décor can be found when you least expect it. Keep an eye out for interesting items at your local flea markets, antique stores, and thrift shops. There's always a hidden gem to be found in these places and you never know what might end up making the perfect addition to your outdoor space.
Use Lighting to Highlight Certain Areas of The Garden or Create a Relaxing Ambiance
Lighting is a great way to transform your garden, creating a unique and inviting atmosphere that will show off all of its beauty. Consider using spotlights or uplights to create focal points, drawing attention to the plants, trees, and outdoor sculptures you'd like to showcase.
Additionally, the right string lights can help you create an intimate, relaxing environment that is especially perfect for gatherings of friends and family. By playing around with different lighting sources, you can be sure to highlight certain areas while also creating a dreamy ambiance in others – readying your landscape for showing off!
Moreover, increasing the lighting around pathways and entertaining areas will add a layer of safety to your guests' experience.
Ultimately, creating an aesthetically pleasing garden isn't only about making sure everything looks neat and tidy – it also gives you the opportunity to get creative and express yourself as you make your space reflect
With these simple steps, you can easily transform your garden into an oasis of beauty, relaxation, and comfort. Whether you choose to go all out and install a water feature or just add some comfortable furniture, any effort to improve your garden will be worth it in the end.
Not only will it add aesthetic value to your outdoor space, but it will also be a great way to relax and de-stress after a long day. So don't wait any longer – start sprucing up your garden and make it an inviting space for yourself and your guests. You'll be glad you did!