Room and house makeover vlogs have been one of the most viewed content on Youtube lately with each Youtuber sharing their unique takes on how they want their space revamped.
You see the different themes they have originally planned and notice how they were able to stay consistent with the concept till the end of their project.
Along the way, you have encountered the numerous details that they had to consider: colors, wallpaper, furniture, drapes, paint, tilings, and budget allocated for the entire project. The whole process is tedious but exciting which inspires you to do the same for your home.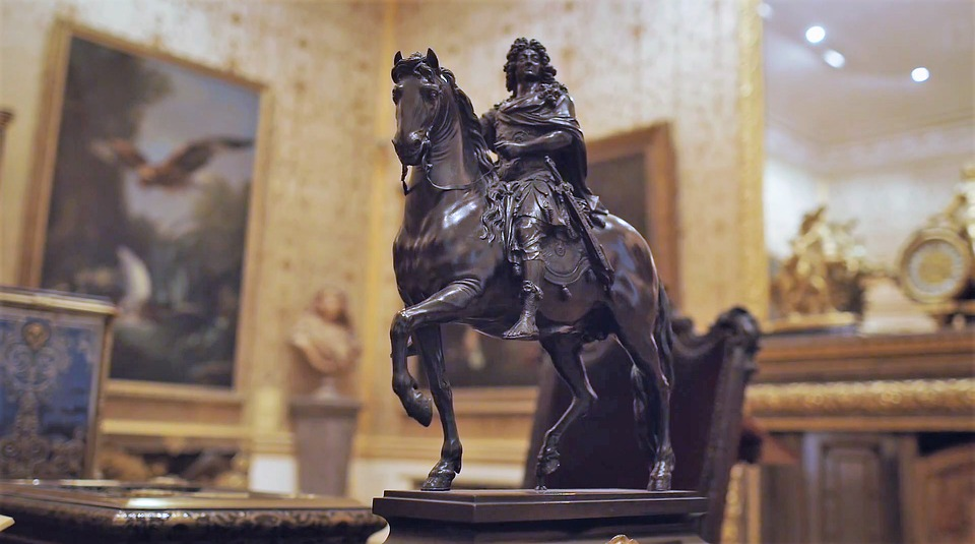 However, there are still things that are left neglected by these makeover projects. Not a lot of people invest in decorative sculptures when these are guaranteed to beautify your space.
Aside from providing life to your dull area, it is also placed in locations to highlight the different elements surrounding the sculpture. It helps even the unnoticeable parts of your home to be featured.
Regardless of what type of sculpture you choose, it will definitely help in emphasizing the portions of your house that are usually ignored. As you browse through, we will be providing you with tips on how to make use of your sculpture to develop the ambiance you want for your home.
Display Your Sculpture on the Floor or Make Use of a Pedestal to Accentuate It
It is easier to make your sculpture recognizable when you give it leverage for your visitors to take quick notice of your sculpture upon entering your home and yes, it works most of the time.
What better way to grab their attention than placing your customized artwork on a pedestal for everyone to see? Investing in a sculpture and not providing it with the attention it deserves would seem like you bought it not having the intention of using it. But there are those sculptures that would not require pedestals and are standalone.
They only need to be displayed in areas that are considered as the focus of attention of your house. Of course, when you decide to place your sculpture on a pedestal, select the most appropriate and durable one most especially the one that suits its design.
Include Your Bookshelves as Areas for Your Ornamental Sculptures
Displaying your sculptures isn't only limited to the living room or areas where your visitors are commonly staying. Bookshelves are also a good place where you can freely exhibit your personalized crafted work. It would be best to have a customized sculpture that fits the mood of the room.
For formal rooms such as the study and the library, opt for the Greek or Roman-inspired sculptures. If you are going bold and you want to experiment with abstract concepts, you may come up with your design and have it custom-made.
Lately, there has been a trend where users have their bookshelves personalized to make them look as if they're sculptures as well. You just have to activate those creative juices, test various ideas and details, and identify which ones would work well for your home.
Look for Areas in Your Home Where You Can Display Your Sculptures
As previously mentioned, do not limit yourself to just focusing on the living room when conceptualizing your sculpture. Explore the different locations of your house because even the least visited areas need attention too.
The kitchen and the bathroom also need beautification. You have to be consistent with your concept by taking into account all areas and yes, even the exteriors of your house. If you want to maintain a certain kind of atmosphere in your house, you have to make sure that it is felt whenever and wherever you go within the comfort of your home.
This is possible when you have chosen the most suitable sculptures that go well with the elements of your space. You wouldn't want to experience a certain vibe in your living room and a different one in your kitchen. As much as possible, stick to one concept.
Final Thoughts
We have highlighted the significance of applying sculptures, however, this doesn't mean you have to place too much that it gets too cluttered. Remember, the function of sculptures is to add depth and dimension, not to fill in all the blank areas of your house.
Apply a bit of minimalism as well in order to create a breathing space. Also, it is important to note that your sculptures are not displayed on areas with a very decorative background since they will look too messy and might contrast instead of complementing.
Additionally, you have to provide them with the right kind of attention by placing them under a spotlight by adding a tall lampshade on the side or having a light attached to the area where the sculpture is exhibited.
Likewise, it is necessary that your sculptures do not obstruct the walkways of your home in order for you to properly travel from one area to another.
As much as the placement of the sculptures is important, so is the planning. Do some research on the various types of sculptures and check which suits your preference.
You can visit https://www.creativemetalmd.com to help you kickstart your sculpture project. Deciding on the size, shape, formation, and material will absolutely take much of your time, so be sure that you are able to do the planning on your vacant days.