Electrical safety is a paramount concern for homeowners. Proper understanding and implementation of electrical safety measures are essential to prevent accidents, injuries, and property damage.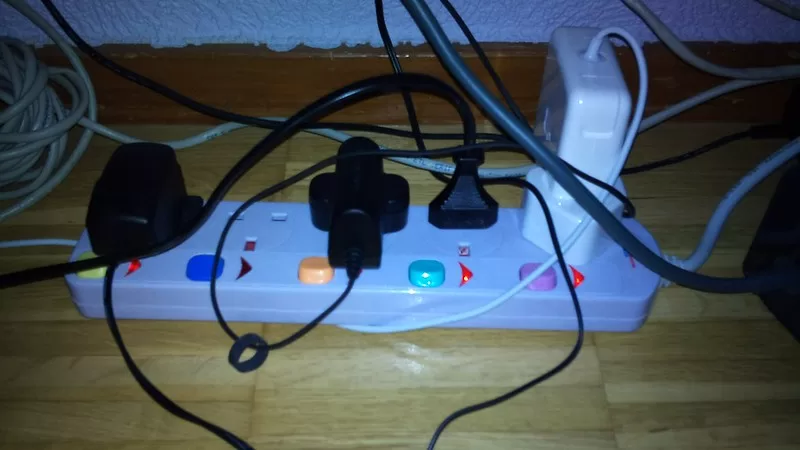 While it is always recommended to seek professional assistance from Cowley's electrical experts for complex electrical tasks, there are several basic DIY tips that every homeowner should be aware of. This article aims to provide essential DIY tips to ensure electrical safety in your home.
Understanding Electrical Basics
Before embarking on any DIY electrical projects, it is crucial to have a basic understanding of electrical systems. Familiarize yourself with electrical terminology, including circuits, breakers, wires, and outlets. Understand the difference between voltage, current, and resistance. This knowledge will help you approach electrical tasks with confidence and minimize the risk of accidents.
---
Read Also:
---
Safety First: Power Off
Whenever you engage in electrical work, prioritize safety by turning off the power to the circuit or area you'll be working on. Locate the circuit breaker or fuse box and switch off the corresponding circuit breaker or remove the fuse for the area in question. Use a voltage tester to ensure that the power is indeed turned off before proceeding with any work.
GFCI Outlets in Wet Areas
Ground Fault Circuit Interrupter (GFCI) outlets are crucial for safety, especially in areas prone to moisture, such as kitchens, bathrooms, and outdoor spaces. GFCI outlets are designed to detect electrical imbalances and automatically cut off the power, preventing electrical shocks. If your home does not have GFCI outlets installed in these areas, consider contacting Cowley's electrical experts to have them installed for increased safety.
Extension Cord Safety
Extension cords can be useful for providing power in hard-to-reach areas. However, improper use of extension cords can pose significant safety risks. Avoid using extension cords as a permanent wiring solution or running them under carpets or across walkways where they can be tripped over. Ensure that extension cords are rated for the intended use and do not overload them with excessive appliances or devices.
Proper Outlet Usage
Overloading outlets with too many devices can lead to overheating, electrical fires, and other hazards. Adhere to the maximum wattage ratings indicated on the outlets and avoid using outlet expanders or adapters that can bypass these safety limits. Distribute your devices across multiple outlets to prevent overloading and consider hiring Cowley's electrical experts to install additional outlets if needed.
DIY Limitations: Know When to Call Professionals
While there are many electrical tasks that homeowners can handle safely, it is essential to recognize the limitations of DIY electrical work. Certain tasks require specialized knowledge and expertise that Cowley's electrical experts possess. If you encounter complex electrical issues, such as panel upgrades, wiring replacements, or troubleshooting electrical faults, it is best to consult professionals to ensure safety and compliance with electrical codes.
Outlet Covers and Childproofing
If you have young children in your home, outlet covers are an essential safety measure. Install plastic outlet covers or tamper-resistant outlets to prevent children from inserting objects into outlets, reducing the risk of electrical shock. Additionally, secure loose or hanging cords out of reach and consider using cord concealers or cord management systems to keep cords organized and out of sight.
Regular Inspection and Maintenance
Performing regular inspections of your electrical system is crucial for identifying potential safety hazards. Look for signs of worn-out or damaged electrical cords, frayed wires, loose outlets, or buzzing sounds coming from outlets or switches. If you notice any issues, contact Cowley's electrical experts to assess and address them promptly. Regular maintenance and inspections help ensure that your electrical system operates safely and efficiently.
Outdoor Electrical Safety
Outdoor electrical safety is just as important as indoor safety. Use outdoor-rated extension cords and outlets for any outdoor electrical needs. Ensure that outdoor outlets are equipped with weatherproof covers to protect them from moisture and debris.
When using electrical tools or equipment outdoors, ensure that they are specifically designed for outdoor use and follow all safety guidelines provided by the manufacturer. Consider installing ground fault circuit interrupters (GFCIs) on outdoor circuits to protect against electrical shocks.
Light Bulb Safety
When changing light bulbs, always ensure that the power is turned off before removing the old bulb and inserting a new one. Use the appropriate wattage bulb for each fixture and avoid exceeding the recommended wattage, as this can cause overheating and increase the risk of electrical fires. If you encounter any difficulties or suspect issues with the light fixture or wiring, consult Cowley's electrical experts for assistance.
Educate Family Members
Electrical safety is a responsibility shared by all household members. Educate your family members, especially children, about electrical hazards and proper safety practices. Teach them to never touch electrical outlets with wet hands, to never insert objects into outlets, and to be cautious around electrical cords and appliances. Encourage open communication about electrical safety concerns and promote a culture of safety within your home.
Smoke Detectors and Fire Safety
Smoke detectors are vital for early detection of fires and can save lives. Install smoke detectors in every room and ensure they are properly functioning by testing them regularly. Replace batteries at least once a year or as needed. Additionally, develop a fire escape plan with your family and practice it regularly. Make sure everyone knows the designated meeting point outside the house in case of a fire.
Conclusion
Electrical safety is a fundamental aspect of maintaining a safe and functional home. By following these essential DIY tips and knowing when to seek professional assistance from Cowley's electrical experts, homeowners can minimize the risk of electrical accidents and ensure the well-being of their families.
Prioritize safety, understand the basics of electrical systems, and conduct regular inspections to identify and address potential hazards promptly. Remember, when it comes to complex electrical tasks or if you are unsure, it is always best to consult professionals to ensure the safety and integrity of your electrical system.