The exterior of our homes is constantly exposed to the elements, which can lead to a buildup of dirt, grime, mold, and other unsightly substances.
One powerful tool for restoring the beauty and curb appeal of your home is pressure washing.
This method utilizes high-pressure water to remove dirt and rejuvenate surfaces.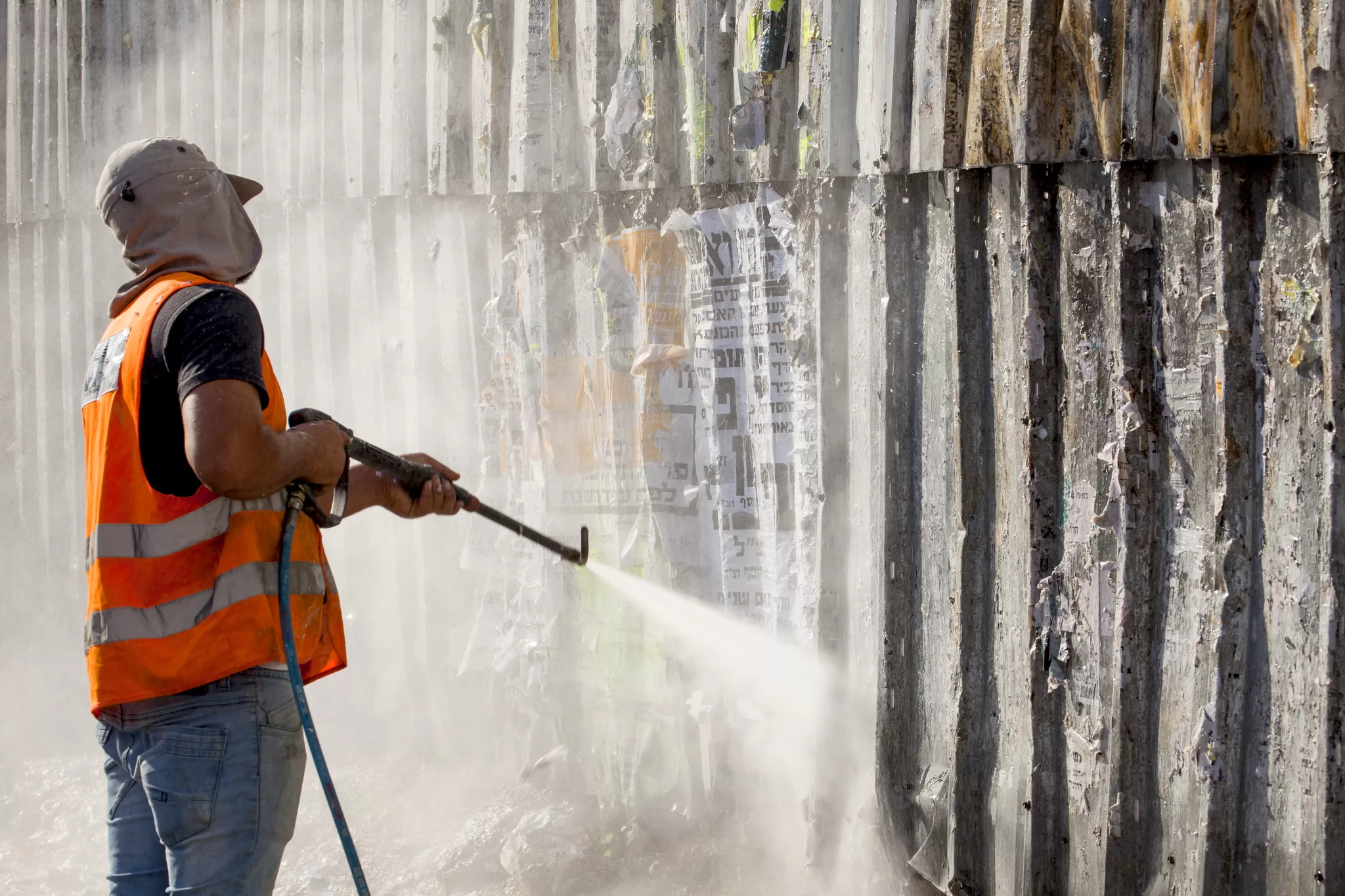 In this blog post, we will explore the impact of pressure washing on your home, highlighting its benefits and considerations for achieving remarkable results.
1. Revitalizing Curb Appeal
Over time, the exterior of our homes can become dull and lackluster due to the accumulation of dirt, algae, and mildew.
Pressure washing can give your home a fresh, vibrant appearance by effectively removing these contaminants.
Whether you have vinyl siding, brick, stucco, or another exterior material, pressure washing can help restore its original beauty and enhance the curb appeal of your property.
2. Preventing Damage
Regular pressure washing not only improves the visual appeal of your home but also helps prevent long-term damage.
Mold, mildew, and algae can deteriorate exterior surfaces and cause structural issues if left untreated.
By removing these substances promptly, pressure washing helps extend the lifespan of your home's exterior materials, saving you time and money on costly repairs in the future.
3. Enhancing Property Value
A clean and well-maintained exterior significantly enhances the value of your property.
Whether you're planning to sell your home or simply want to increase its market worth, pressure washing can make a substantial difference.
Potential buyers are more likely to be attracted to a home with a fresh, well-kept exterior, leading to increased interest and potentially higher offers.
4. Health and Safety Benefits
Mold, mildew, and algae growth on exterior surfaces can pose health risks for you and your family.
These substances can trigger allergies, respiratory issues, and other health concerns.
---
Read Also :
---
Pressure washing eliminates these potential hazards, creating a healthier living environment.
Additionally, removing slippery substances like algae from walkways, decks, and patios enhances safety by reducing the risk of slips and falls.
5. Cleaning Hard-to-Reach Areas
Certain areas of your home's exterior can be challenging to clean using traditional methods.
Pressure washing allows you to effectively clean these hard-to-reach places, such as high windows, eaves, gutters, and roof edges.
By removing dirt and debris from these areas, you maintain the integrity of your home exterior and prevent potential water damage caused by clogged gutters or blocked drainage systems.
6. Preparing Surfaces for Maintenance and Painting
If you're planning to repaint your home or apply a new coat of stain to your deck, pressure washing is an essential first step.
It removes old paint, loose debris, and surface contaminants, providing a clean canvas for optimal paint adhesion.
Pressure washing also uncovers any areas that may require repairs before painting, ensuring a smooth and long-lasting finish.
7. Environmental Friendliness
Pressure washing is an environmentally friendly cleaning method compared to using harsh chemicals or excessive water consumption.
The high-pressure water efficiently removes dirt and grime without relying on harmful substances.
Additionally, pressure washing can help conserve water by using less water than traditional hose methods due to its high-pressure efficiency.
8. Considerations for Delicate Surfaces
While pressure washing is generally safe for most exterior surfaces, some materials require special considerations.
Delicate surfaces like wood, painted surfaces, or older masonry may be more susceptible to damage from high-pressure water.
Adjusting the pressure settings, using wider spray angles, or employing soft washing techniques can help protect these sensitive surfaces while still achieving effective cleaning results.
FAQs:
Is pressure washing safe for all types of exterior surfaces?
While pressure washing is generally safe for most exterior surfaces, it's important to consider the material and its condition.
Delicate surfaces like wood, painted surfaces, or older masonry may require lower pressure settings or alternative cleaning methods to avoid damage.
Adjusting the pressure and using wider spray angles can help protect sensitive surfaces while still achieving effective cleaning results.
Can pressure washing remove all types of stains?
Pressure washing is highly effective in removing many types of stains, including dirt, algae, mold, and mildew.
However, certain stains like rust, oil, or deep-set discoloration may require additional treatments or specialized cleaning methods.
It's important to set realistic expectations and understand that not all stains can be completely eliminated with pressure washing alone.
Can pressure washing damage my windows or siding?
When done properly, pressure washing should not damage windows or siding.
However, it's crucial to use the appropriate pressure settings and maintain a safe distance from the surface.
Directing the spray at an angle rather than straight on can help prevent water from seeping behind siding or causing window seal damage.
It's also advisable to inspect windows and seals before pressure washing and make any necessary repairs beforehand.
How often should I pressure wash my home's exterior?
The frequency of pressure washing will depend on various factors, such as the climate, the surrounding environment, and the buildup of dirt and contaminants.
As a general guideline, it's recommended to pressure wash your home's exterior at least once a year to maintain its cleanliness and prevent long-term damage.
However, areas with higher humidity or heavy foliage may require more frequent cleanings.
Can I pressure wash my own home, or should I hire a professional?
Pressure washing can be a DIY project, but it's essential to have the proper equipment, knowledge, and safety precautions in place.
If you're comfortable handling a pressure washer and feel confident in your ability to assess surfaces and adjust pressure settings, you can undertake the task yourself.
Conclusion
Pressure washing offers a multitude of benefits for your home's exterior.
From revitalizing curb appeal and preventing damage to enhancing property value and improving health and safety, the impact of pressure washing is undeniable.
By utilizing this powerful cleaning method and considering the specific needs of your surfaces, you can unleash a fresh and vibrant exterior that reflects the pride and care you have for your home.