Your home's drain lines connect directly with the city sewer mainline. Clogs in this line could have far-reaching repercussions for more than just your home and yard if they occur in this section of pipe.
Today, we'll discuss sewer lines and how to maintain and prevent issues like clogging from happening.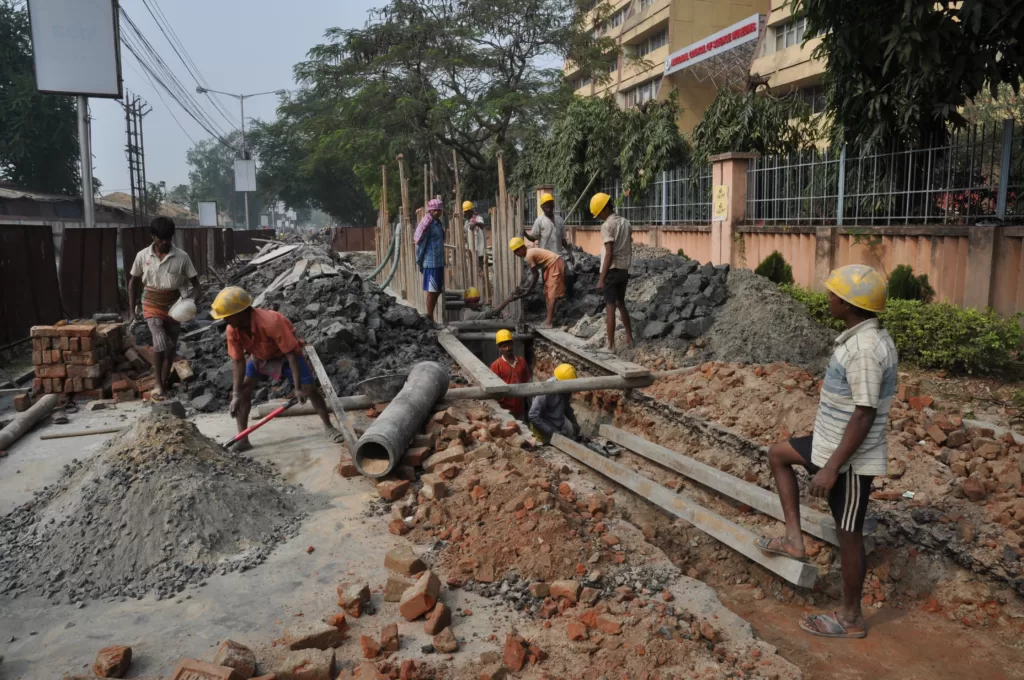 If you're having issues with tree roots affecting your sewer line, check out this article from Plumb-Tech.
Clean the drains
Clogged drains are one of the telltale signs that your sewer line needs repairs, yet homeowners often struggle to resolve simple clogs on their own. Drain cleaner may seem tempting, but remember that these chemicals have eaten through older pipes and could potentially do irreparable damage to yours.
You can avoid harsh chemical solutions by turning to natural remedies instead. Baking soda mixed with vinegar creates bubbles that scrape away grease build-up in kitchen sink drains, as well as foul odors in the line. Pouring this solution down the drain can also eliminate any foul smells emitting from it.
For severe clogs, your plumber may suggest hydro jetting, which uses high-pressure hoses to force out major obstructions from pipes. Although more costly than traditional plumbing services, hydro jetting has proven more successful at eliminating the problem and protecting your home's plumbing system over time.
---
Read Also :
---
Avoiding clogs is the key to keeping your sewer line functioning efficiently. To do this, only flush waste and toilet paper through your toilet; any other materials can lead to blockages in the lines if flushed into them — such as cotton swabs and feminine hygiene products, which don't dissolve in water and can form a mass in your sewer lines.
Install a strainer
Another preventive measure to maintain your sewer line is installing strainers on all drains in your home. They're readily available from hardware stores and relatively affordable.
Installation includes unscrewing the p-trap and connecting the strainer at the top of each drain; once connected, screw on its slip nut and secure it to the bottom of each assembly before tightening its tailpiece.
Install a garbage disposal
Fats, oils, food waste, and grease from kitchen sink drains are some of the main culprits behind blocked sewer lines. Over time, these substances will solidify into blockages that require costly plumbing repairs later. Installing a garbage disposal can help combat this issue by grinding up these substances instead of letting them pass down into your drain, saving money in repairs in the long run.
Be mindful of tree roots
Roots from trees can also wreak havoc with sewer lines, leading to blockages. Tree roots naturally seek out sources of moisture — in this case, wastewater in a sewer pipe — before penetrating its walls and blocking its path. To avoid this happening again, plant trees away from sewer lines while regularly cleaning and maintaining them.
Schedule an inspection
Care for your sewer line regularly to lower its chances of clogs or other issues, but should one still arise, it's essential to call in an expert. They can conduct a video inspection to determine the origin of any disruptions and assess any damage done to the line itself.
This inspection can also reveal whether or not your piping system is composed of clay or PVC, helping a plumber decide which path of action should be taken next. If cracks, thin walls, or corrosion have appeared along its route, replacement will likely be required as soon as possible.
A professional can snake the line to break up these clogs and clean out your pipes; for more stubborn blockages, they may suggest hydro jetting, using high-pressure hoses to clear away tree roots with extreme power.
While these tips can assist, the best way to ensure the health of your sewer line is to hire a professional every year to inspect it and spot any minor problems before they turn into major ones. An inspection may also help if you're considering purchasing a home; doing so allows you to understand any existing issues and potentially saves expensive repairs.