You may not realize it but all the pipework under your property is your responsibility. It starts at the water meter with the incoming supply.
Everything on your side of the water meter must be looked after by you, this includes all the waste piping until it reaches the main sewer. This is usually where it runs under the road adjacent to your property.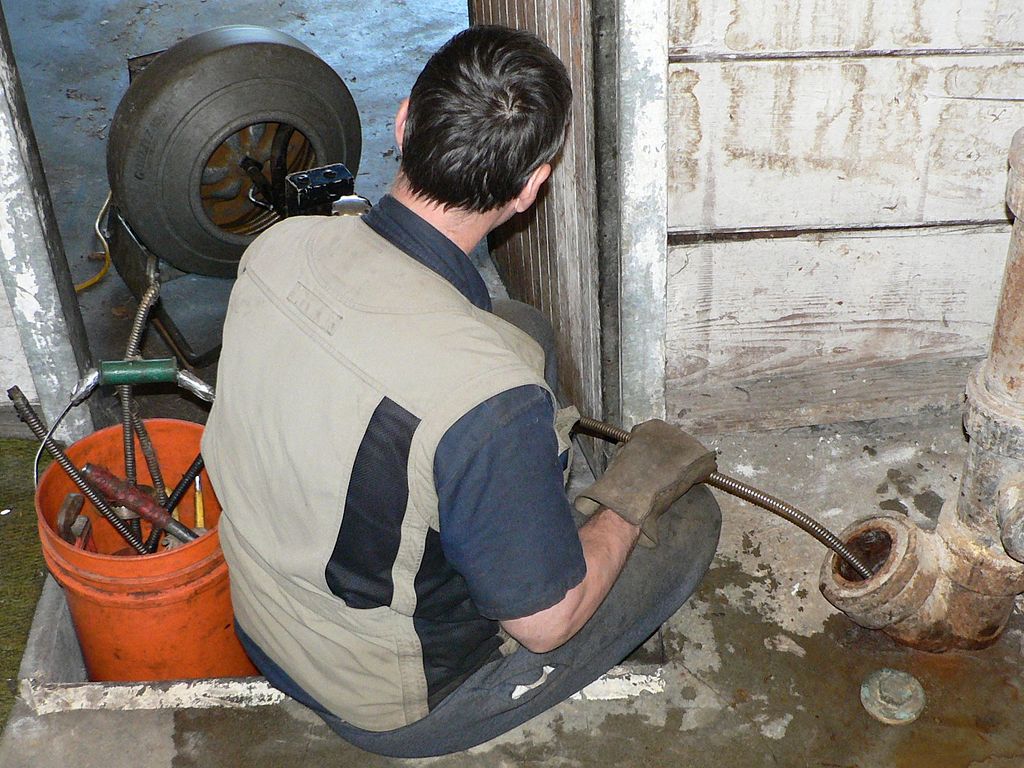 While the plumbing inside your home is relatively easy to get to and deal with, issues with the incoming supply or sewer line can be much harder to see. They are also generally more difficult to fix as they can involve digging up your yard.
One of the best ways to help avoid needing to dig up your yard is to do regular maintenance on your sewer line, which includes cleaning it. Of course, the question is how often should you be cleaning it?
The short answer is you should clean it at least once a year.
How to Clean a Sewer Line?
Cleaning a sewer line is simpler than you think and is something that anyone with a little DIY experience can handle.
The first step is to locate a good quality sewer camera for sale. This small camera can be put inside the sewer line.
It's attached to a screen and you guide the camera through the pipes by pushing the attached cable. While it's moving it will give you images of the inside of your pipes.
You will be hoping the inside is smooth with no visible cracks or damage. If there are any clogs starting to build then you'll need to clean the sewer pipe. More importantly, you'll know exactly where the issue is.
Cleaning the sewer line means inserting drain rods. These are pushed into the sewer pipe and you can add additional pieces as the rods enter the pipe.
There is no limit to the length of a drain rod, ensuring you can reach any dirty or clogged part. At the front of the drain rods, there will be a brush.
This is similar to those used in a chimney. It can be twisted as you push the rods into the drains.
This will clean the walls of the sewer pipe.
To finish, after removing the drain rods you can put your hosepipe into the drain and turn it on full to help blast the sides. Some drain rods will even allow you to attach a hosepipe while you clean.
It's a good idea to put the sewer camera back in after you've finished confirming the pipe is clean.
Don't forget, sewage is hazardous to your health. When cleaning the sewer line it is best to wear gloves, goggles, and a face mask. This will prevent any issues if sewage water splashes onto you.
---
Read Also:
---
Why Cleaning Your Sewer Line Is Essential
Cleaning your sewer line is the most effective way to ensure your waste flows away smoothly and doesn't form a clog in the pipe. A clog will cause pressure to build up.
This increases the likelihood of your sewer pipe becoming damaged.  If that happens the repair can be costly, especially if you need to dig up your yard to replace the pipe.
Clogs also cause the sewage to back up, which means it can enter your home through your drains.
That is not a pleasant experience and will prevent you from using your water appliances until the issue is resolved.
You know you have a sewer line issue if you start noticing smells that linger in your yard, the grass becoming greener in one specific spot, your drains making gurgling noises, and if appliances are draining slowly then they should be.
Ways to Help Keep Your Sewer Line Clean
The biggest issues for sewer lines are items that shouldn't be put into the drains. This includes grease which goes in hot and as a liquid but solidifies in the pipes and starts a blockage.
Hygiene products can also cause blockages as they don't biodegrade and can simply stick in the pipes.
Toys and other objects dropped into the drain system can also cause a blockage which will end up becoming a more complicated and costly issue.