I can't imagine how difficult and dangerous it can be for someone who does not have any notions of safety setting their foot into a welding workplace.
Yes, it is pretty scary to even think about it. But there thousands of young people entering this highly paid but equally dangerous work without thinking much about their safety.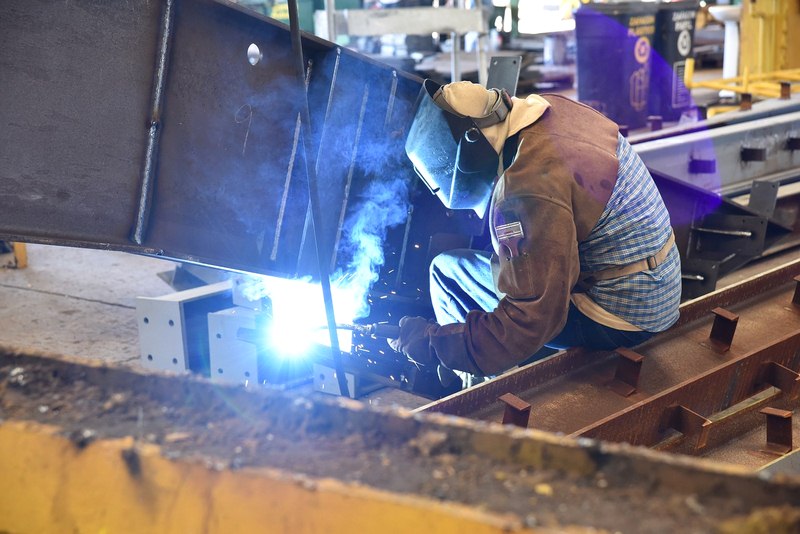 For them, here is our small effort to make them safe with our top tips on the most common welding workplace hazards and how you can keep yourself safe.
How to be Safe from Fumes and Gases
Exposure to Fumes and Gases is the most dangerous thing that often new welders are not aware of in their workplace.
When get to know about it's usually very late as they don't realize they have already exposed themselves to hazardous fumes and gases. Here is how to keep yourself safe
Make sure there is an exhaust to ensure proper circulation of the air into the working and breathing area.
Get a welding respirator for yourself if you feel like the exposure in the workplace is above the limit.
How to Avoid Burns, Eye Damage, and Cuts
There are many times you will get a cut or burn or arc eyes in your workplace. It is inevitable even if you take proper measures.
But if you skip the part of getting protective equipment for yourself, the risk of getting physical injuries like cut and burn will drastically increase.
Here is how to minimize your chance of getting burns, eye damage, and cuts in the welding workplace.
Use a welding helmet, get a good welding helmet to protect your eyes and head from the constant exposure to radiation. It will protect your get from getting any cut or burns as well.
Make sure to get gloves, apron, and appropriate boots, and also fire-resistant clothing no matter where you work.
How to Avoid Electric Shock
Electric Shocks can be one of the worse ways to get yourself injured. It has a fairly high risk of a welder's death in many cases.
It can leave you severely impaired from being capable of working and making your life even more difficult. Here is how to take pre-emptive measures against it.
Always wear electricity resistant cloth
Make sure your equipment like the electrode holder is not bogged or acting weird.
Avoid getting the contact of the electrode holder's metal part with exposed skin.
How to Avoid Fire Hazards
Last but not least, knowing how to protect yourself from fire and possible explosions in the workplace can prove to be a lifesaver for you.
Because welding in a contained place always has the chance of fire hazards. Because there will be the flying and burning slags and flammable materials you will work with.
You must know where the emergency exit is
Make sure you know where the fire extinguisher and fire alarm are
Get a fire hose ready if there is no extinguisher available or any measure of stopping the fire.
Be cautious when welding around flammable materials and get at least one person to keep a check.
Conclusion
The life of welders is hard. There is no denying that. Most work under the roof a secured place. But welders have to spend their day and energy on places they would never have set foot in their entire life.
They drench themselves in mud and dirt and spend each second in there in the flying ashes and dangerous particles dancing around them.
So if you do know someone who is going to step into the actual welding workplaces, make sure to share it with them. Maybe this one sharing can end up saving their vital organs, if not their life.
---
Author Bio
I'm Brandon creator of fixitmanblog.com where we all learn together the crazy hacks of cutting, brazing, and welding. As an enthusiastic, I'm redefining what it means to be a welder. With a Diploma in Welding, I have spent 10+ years in Welding. I now love to share my experience with you.
---