Kids have very concrete visions regarding the way they want to decorate their bedrooms and, in most cases, such ideas remain inspired by cartoon characters, fairy tales characters, and sometimes superman inspired too.
All incredible kids' rooms' ideas are not impossible to do subject to the fact we have with us the kids Bedrooms Safety Checklist and implement the features at the time of decorating the house. You need to have a childlike imagination with some adult practicality, safety concerns, and style.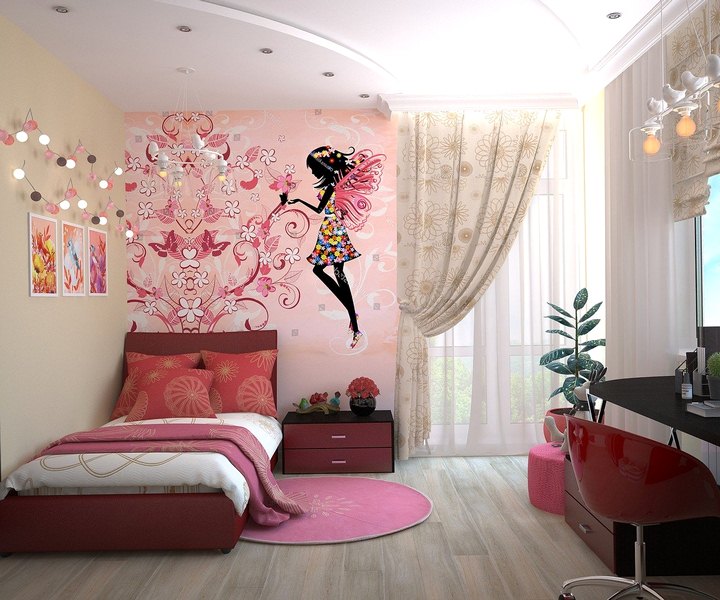 First, you need to decide on the list of items you want to have in the kid's bedroom as that will be a bed cum study room for them besides a small space for playing. The choice of girls and boys are different and so here also you need to take care of their sentiment before finalizing the list.
If you are a working parent and especially with twins whom you need to leave with a nanny when you are out, you need a Baby Monitor to ensure they are safe at home and you can check here for a baby monitor.
In the case of little grown-up kids, you can ask your kid to help you make a list and that will give you a crystal-clear idea as to what needs to be done, what budget you should keep, and what safety features you will include.
Are you looking for the basic kids' Bedrooms Safety Checklist? Great, we have that with us, which we will share with you.
Apart from ensuring that all individual items are safely positioned, it's vital to consider an overall approach towards the safety of your child's bedroom. Here are a few things that you need to look for.
Safety Basics Checklist for Kids Bedroom
---
Read Also:
---
1. All the Furniture You Selected Needs to be Sturdy and Non-slipping
Take the help of your local carpenter to secure the shelving units, kid's dressers, and other freestanding furniture on the wall. Kids tend to hang up or climb the furniture, which may lead to falls and fatal accidents.
2. Lock the Drawers, Cabinets, and Doors
Many times, you keep some important documents which are regarding the kids or even of yours in kids' rooms in specific cabinets.
It is advisable to install safety latches on these storage units that are not for them to access.
The common tendency is seen in kids towards discovering something in their parents' absence, which is kept out of their reach and ends up with an accident hurting them physically.
3. Don't Attract Your Child to Reach Danger Heights
Having toys in the kids' rooms is very common to see and also a must-have. There will be few toys which remain very dear to them and they love playing with them.
In general, at the time of cleaning the kids' room, we do tend to keep the favorite toys of our child at a height to avoid dust and dirt getting accumulated in them.
Avoid placing attractive and favorite toys on any high shelves. This will encourage the kid to climb up to get the toy and may lead to a serious fall.
Never keep the drawers at the top open as this can also encourage the kid to step into them to get the toy down. Once you are done with room cleaning, bring back the toys to a safe position to avoid the possibility of slip and fall accidents of the child.
4. Keep the Radiators and All Electrical Outlets Covered
If you have a heater or blower in the room, especially for the winter months, ensure that it remains covered.
Keeping guards surrounding such electrical appliances will be restricting the child from touching it and end up burning itself. Call your local electrician to place covers across all electrical sockets present in the kid's bedroom.
5. Check Knobs of the Kid's Dresser for Safety
At the time of selecting the knobs for the kid's dresser, you need to keep in mind that it remains of average size.
This will make it hard to swallow and also hard for the child to use as a climbing foothold. It must be attached securely to the dresser and make it difficult for the child to pull it out.
6. Cover-up Sharp Edges of the Table and Bed
You should make use of uniquely designed cushions guards for the corners to protect the kid from injuries. Avoid the use of tape foam or any other materials in the corners of kid's sharp furniture.
This can create the scope for a choking hazard. Cushions remain soft and protect the kids from any sharp cruise or cut due to the sharp edges.
7. Store Kids' Toys in a Convenient Way
There are so many toys that your kids play with and you find it difficult to manage. You try to keep them in some unreachable areas in the room to distract the child.
Unreachable areas attract the kids most and they try to reach there in your absence and end up with a massive accident. You should keep the toys either in one of the easily accessible places in an organized way or completely out of sight in some other rooms of the house without kids' knowledge.
If you can make use of a toy box, without a lid, then go for it. This will help to keep toys in an organized way and one place. It will also help the kid to learn how to keep toys in place after playing.
8. Decor Window of Kid's Bedroom Wisely
Restrict from using such types of curtains, which can be pulled down by kids while playing. Tie the curtain if you still wish to hang it or can also remove the dangling window shade as well as window-blind cords to discourage kids from playing with it.
It is advisable to install the window guard right at the bottom of the window. If you are staying in some high-rise building, ensure that you have grills installed in your windows to restrict the falling of the kids from the top.
We hope the above points justifies what precautions you are supposed to take at the time of decorating your kid's room and turn it into a safe place for them.
As a parent, do you wish to take some additional measures over and above the mentioned checklist to enhance the safety level of the kid's bedroom? If yes, then you can surely do that as after all it's your child whom you know the best and care for the most. Make your kid's bedroom a safe and friendly place to stay.