As a Woodbridge homeowner, you probably prioritize windows that keep you safe and protect you from the weather while improving your home's curb appeal. Therefore, it's important to know when your windows are no longer up to the task and need a replacement.
So in this blog post, you'll find certain issues that warrant a window replacement in Woodbridge ASAP.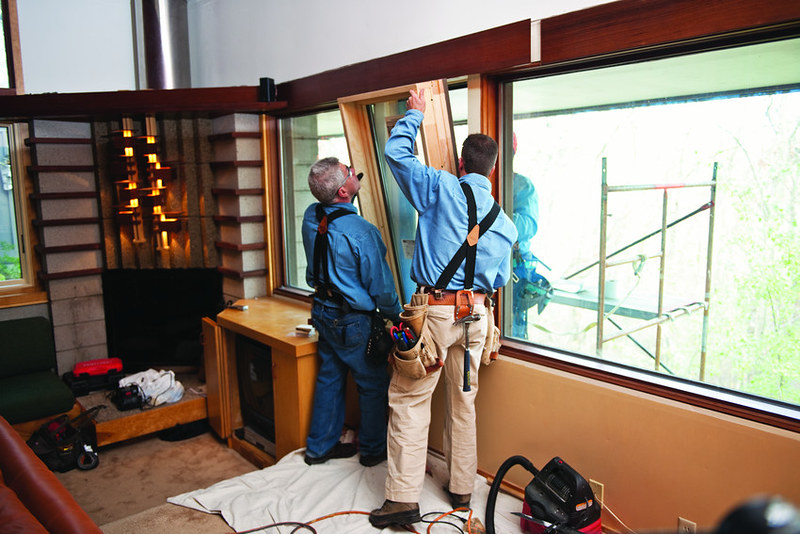 ●  You Feel Air Coming Through Your Windows When Shut
Do you feel the breeze filtering into your home even when you've shut your windows? You just may need a replacement. That's because there may be gaps around the frame due to poor installation, incorrect sealing, etc.
As a result, hot or cool air can escape from or enter your home. That means the heating and cooling systems will need to work harder to maintain the desired temperature.
That isn't good for your wallet. It's therefore important to get expert installation for your Woodbridge windows to ensure you save as much money as possible on your energy bills. The expert will replace the entire window and install a new one that sits tightly into the frame.
●  You Can't Lock or Open Your Windows with Ease
Does it feel like your window might break any moment when you open it because you have to apply much force? If that's the case when you open, shut, or lock your windows, then it's time to ditch them for new ones.
The problem could be that they were installed incorrectly, leading to balance issues. Or perhaps, wear and tear or rot have taken place over time. Whatever the case, a repair may not do much justice, so it's better to replace them.
If the expert recommends a repair due to the intensity of the challenge, then you should go with that.
---
Read Also:
---
●  The Noise from Outside Is More Than You Can Bear
If you shut your windows and still hear so much noise coming from outside, it's best to replace them. There may be leaks on the sides or faulty seals through which sounds enter. Also, the windowpane may be too light.
Reduce external noise by installing new double or triple-pane glass windows. They are insulated and designed to reduce external noise. If you live in a busy neighborhood or near the road, this becomes essential for your relaxation and well-being when indoors.
●  Window Frames Rotting or Softened
When you notice your window frames are chipped or soft to the touch, they require a replacement. Soft windows indicate water damage or rot. No amount of repair will suffice in that case since you can't refurbish rotting wood.
With the high amount of rainfall In Woodbridge, water-damaged window frames aren't uncommon, especially when inadequately protected.
●  Condensation Between Glass Layers
If you have a double or triple-pane glass window and notice condensation between the panes, it means the seal has failed. Moisture and air can now get into the space between the panes quite easily. That means the insulation (the primary objective of the multiple panes) is now gone, and your home would become less energy efficient.
Cracked windows also allow air and moisture to leak through. When you notice condensation between the cracks, it's time for a replacement.
Bottom Line
Windows are essential components of a home. They offer aesthetics and functionality while also making your home energy efficient. If any of these aims is defeated, it's an excellent idea to address the concern as soon as possible.