Many people like to get vintage furniture to give a traditional/classical look at the interior of their home. If you are also one of them, then you must know the name Henredon Furniture.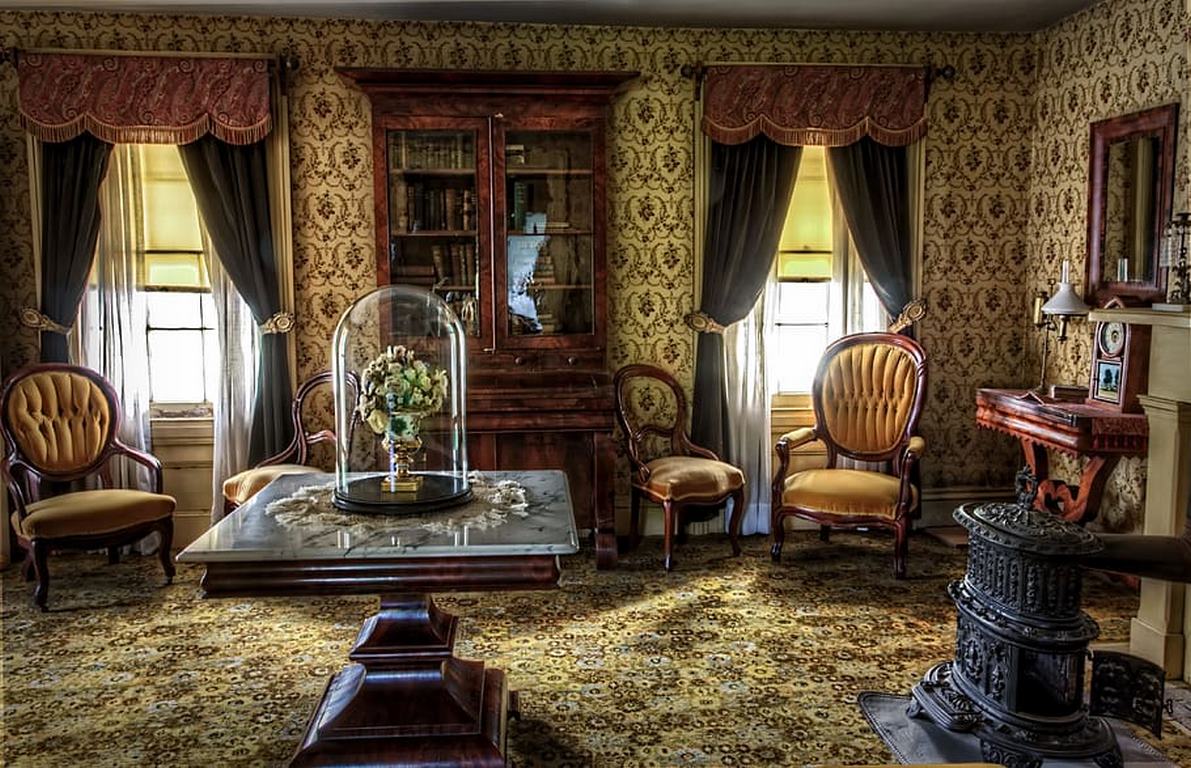 But if you are still unaware of this furniture, don't worry about it. Today, we are going to discuss Henredon furniture and all its features that make it different/unique from other types of furniture.
We will also give you a few amazing tips on how you can identify whether the piece of design furniture belongs to Henredon. So, without wasting time, let's start with today's topic.
What is Henredon Furniture?
When it comes to luxury furniture, Henredon is a name that stands out. With a rich heritage dating back to 1945, Henredon has been synonymous with quality craftsmanship and timeless design. From elegant sofas and chairs to stunning dining tables and bedroom sets, Henredon offers a wide range of furniture pieces that exude sophistication and style.
What sets Henredon apart from other furniture brands is its unwavering commitment to excellence. Each piece is meticulously crafted by skilled artisans who pay attention to every detail. From the selection of the finest materials to the precision of the joinery, Henredon furniture is built to last for generations.
One of the hallmarks of Henredon furniture is its versatility. Whether you prefer traditional or contemporary styles, Henredon has something to suit every taste. Their furniture collections feature a blend of classic and modern elements, creating a harmonious balance that transcends trends.
Henredon also offers a wide range of customization options, allowing you to create furniture that reflects your personal style. From choosing the upholstery fabric to selecting the finish, you have the freedom to tailor each piece to your preferences.
Investing in Henredon furniture is not just about acquiring beautiful pieces for your home; it is an investment in quality and craftsmanship. With proper care, Henredon furniture can last for decades, becoming cherished heirlooms that can be passed down through generations.
From Where You Can Find Henredon Furniture?
The main factory of Henredon Furniture closed in 2000. People are confused now about who manufactured this furniture and whether it offers the same quality and functionality as the real Henredon does.
Many companies tried to manufacture furniture after the closure of their main factories. After 2000, Henredon operated their business at the Hickory Furniture Mart that was in North Carolina.
They also have another option they can operate in China at cheaper rates. As a result, they decided to work from abroad rather than produce their products in America at exorbitant prices.
They declared bankruptcy in 2013, and their assets were sold to various companies. Now there is no obvious answer as to which company is going to manufacture the Henredon furniture in the future.
---
Read Also:
---
Tips For Identifying Henredon Furniture
Henredon was a leading brand because of its commitment to giving a handcrafted touch to its furniture and offering the best quality products to its customers. If you buy an antique furniture piece and you want to know whether Henredon manufactured it or not, then here are a few tips given below that will help you with this procedure of identification:
1. Identify by the Marks
If you want to identify the Henredon furniture, then you must look at all the sides of the furniture item because every manufacturer leaves a brand mark on their products. If it is a sofa, then you can find this mark below it. If it is a table or chair, then you must look underneath.
If it is a drawer, then you can see the mark at the top edges or on the backside. This is because Henredon always leaves their signature mark on their furniture items.
2. Recognize Without Having a Tag on Furniture
In the previous step, we told you you could find a brand mark on the furniture. It may be an HH mark, a model or serial number, or a simple stamp. If all these things are impossible, then you must know which manufacturing company it was produced by.
When you get all the information about the manufacturer of that furniture piece, then you can easily identify whether it is a Henredon. You can check it online by the symbols or logos of anything that connects with that brand.
3. Check the Details Deeply
At this step, you must do things like a professional. As we mentioned earlier, Henredon furniture was well-known for its one-of-a-kind and handcrafted design.
Now you have to get information about the furniture when and where it was manufactured. If the piece of furniture is claimed to be manufactured using timber or driftwood, then there is a great possibility that it was created in a region somewhere in North Carolina.
After this, analyze its shape to see whether it resembles Henredon's work or not. Then look at the way of assembling each part of the furniture, whether it is attached through a machine or manually.
As we told you, Henredon's products were crafted by hand, so if the furniture is assembled manually, then there is a great possibility that it is a piece of Henredon furniture.
4. Locate in Old Places
If all the above 3 tips didn't work, then consider going with the last one. At this step, visit the old bookstores or public libraries and if you find any matches, then you can successfully identify the Henredon.
Conclusion
So, this is all about the heritage of Henredon furniture and various tips for identifying it. I hope this guide will be helpful to you and that you can easily recognize the furniture by its appearance.