Living in a cluttered space can be stressful and overwhelming, making it difficult to focus on important tasks or simply relax and unwind. When you walk into your home, you want to feel comfortable and at ease.
It doesn't matter how fancy or organized your home is, if it's cluttered with stuff and doesn't feel welcoming to visitors, it's not going to be a good experience for anyone.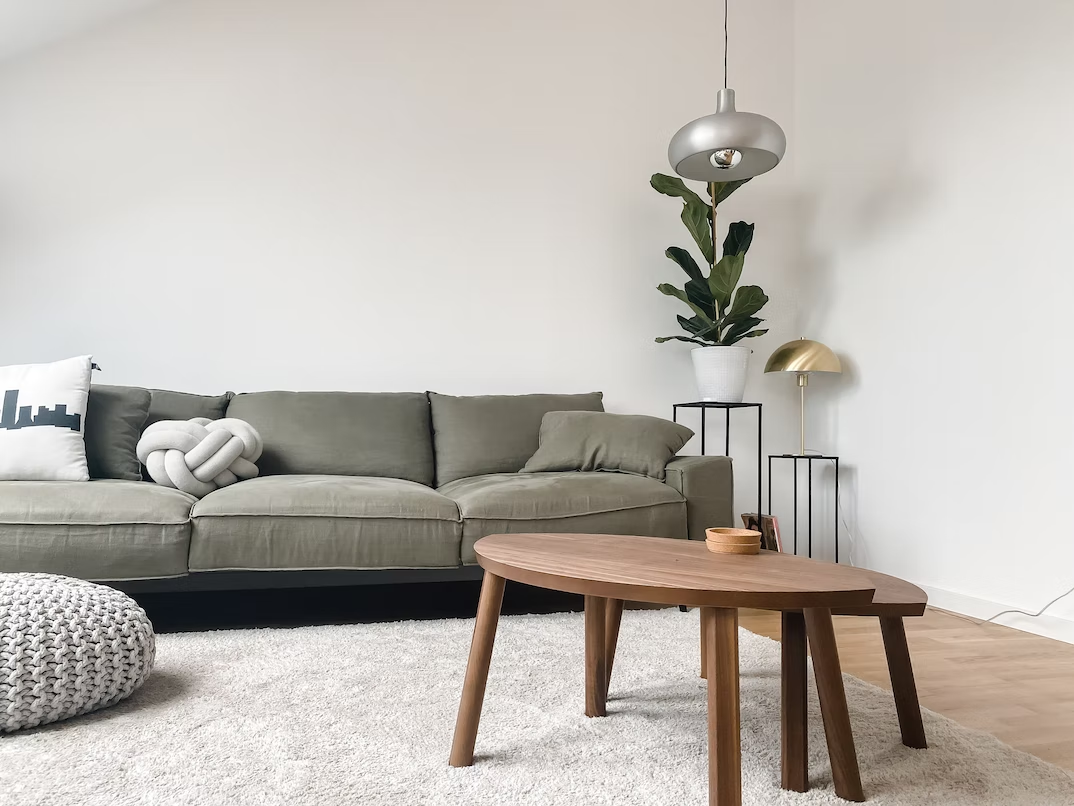 What Does Clutter Do?
It stresses you out. And we already know that stress is bad for your health. That's why minimizing clutter in your home is important — it will make life easier for everyone in the house!
Remember, living in a house full of clutter affects the mental and physical health of the person living there. Crowded homes can lead to stress, anxiety, and depression. In fact, it was found that people who lived in cluttered homes had higher levels of stress hormones than those who lived in clean, organized spaces.
This is because clutter creates a feeling of chaos and disorganization which can lead to feelings of stress or anxiety. This can also cause you to be less productive at work or school as you spend more time trying to find items within your home.
---
Read Also:
---
Clearing the Clutter: The Movement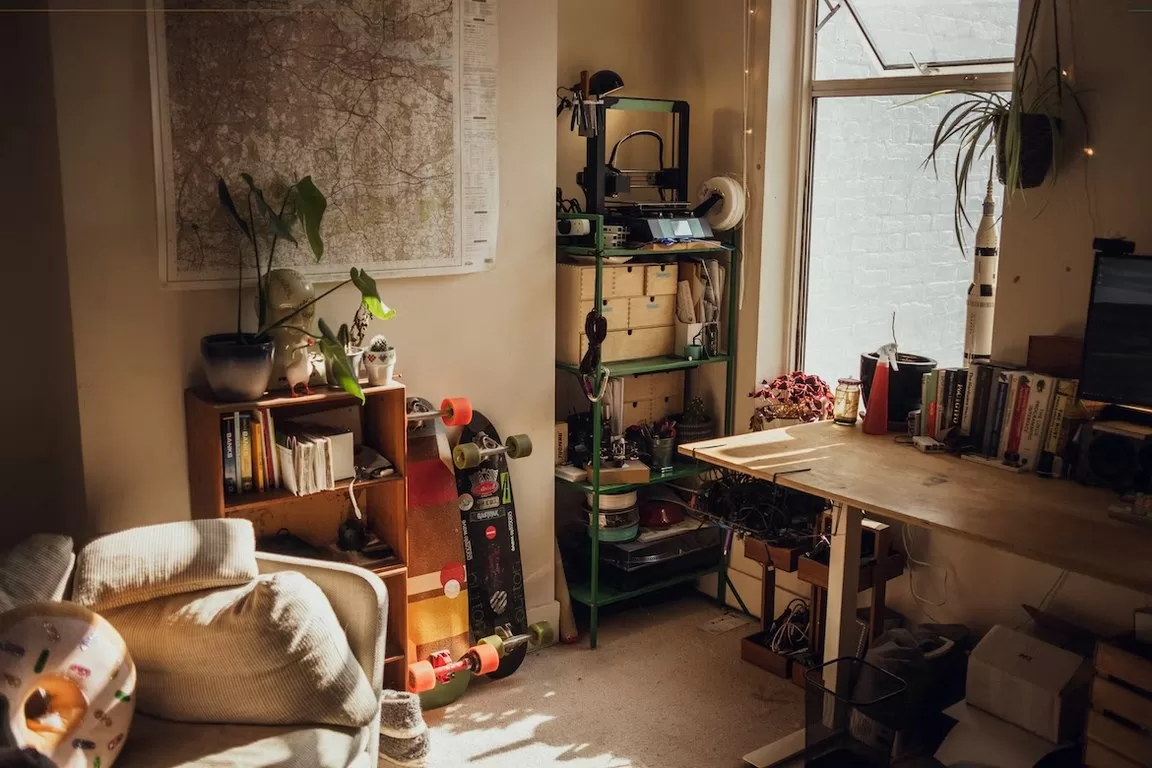 Clutter can accumulate in our homes for a variety of reasons, such as holding onto items that we no longer need, lacking storage space, or simply not having a system for organizing our possessions. However, by taking some proactive steps to minimize clutter, we can create a more peaceful and functional living environment.
Below are some tips to help you out:
Clothing Donations
One effective way to minimize clutter is to declutter your clothing. Most of us have more clothes than we need, and our closets and drawers can quickly become overwhelmed with items that we no longer wear or love.
By decluttering your clothing, you can create more space in your home, reduce decision fatigue, and even save money by avoiding unnecessary purchases.
To begin the decluttering process, start by gathering all of your clothes in one place, such as your bed or a large table. This will help you see exactly how much clothing you have and make it easier to sort through your items.
As you go through each item, ask yourself whether you love it, wear it regularly, and feel comfortable in it. If the answer is no, then it's time to let go of that item.
One approach that can be helpful for deciding what to keep and what to donate is the KonMari method, popularized by Japanese organizing consultant Marie Kondo. This method involves holding each item in your hands and asking yourself whether it sparks joy. If it does, then you keep it. If not, then you thank it for its service and let it go.
When deciding what to donate, look for items that are still in good condition and that someone else could use and appreciate. Many local charities, such as PickUp Please, Goodwill, or the Salvation Army, accept clothing donations and can provide tax receipts for your donation.
You can even search for clothing donation near me, so you can comfortably dispose of the clothes you don't need anymore.
In addition to decluttering your clothing, there are several other strategies that can help minimize clutter in your home:
Create Designated Spaces for Your Possessions
One of the most common causes of clutter is not having a specific place to put things. To avoid this, assign a spot for each of your possessions, such as a designated shelf for books or a bin for toys. Make sure everyone in the household knows where each item belongs and make a habit of returning items to their designated spots after use.
Clearing and Cleaning
Empty all the junk drawers and cabinets that hold things like pens and pencils, paperclips, and rubber bands — especially if they're stored in a cabinet with no light source behind it.
If there are still items stored away in those drawers, try using a trash bag instead of a drawer as a place to put them — this way they can be easily located when needed without taking up space on top of everything else!
Clear out unnecessary belongings such as clothes you no longer wear or books that aren't being read anymore — don't just toss them out; donate them instead!
Use Storage Containers
Storage containers can be a great tool for organizing your possessions and keeping clutter at bay. Use clear containers so you can easily see what's inside, and label each container so you know what's in it without having to open it up. Make sure to regularly go through your containers and get rid of anything you no longer need.
Minimize Paper Clutter
Paper clutter can quickly take over a home, so it's important to establish a system for dealing with it. Create a mail station where you can sort and process incoming mail, and make a habit of shredding or recycling papers that you no longer need.
You can also consider switching to electronic bills and statements to minimize the amount of paper that comes into your home.
Practice The One In, One Out Rule
To avoid clutter from building up over time, make a rule that for every new item that comes into your home, one item must be donated or thrown away. This will help you be more intentional about the items you bring into your home and ensure that you're not accumulating more possessions than you need.
Regularly Declutter
Decluttering your home is not a one-time event, but rather an ongoing process. As soon as the thought "I should tidy up" pops into your head, do it! I'm talking about the kind of tidying up that changes things, not just putting stuff away or straightening pictures on the wall.
Start by clearing out the clutter from one area of your house, then move on to another section. This will help get rid of all the junk in one place so it's easier to see what else needs clearing out.
It also gives you an opportunity to organize and store items that no longer fit in the original area where they were stored.
Sell or give away items that don't fit with what you're trying to achieve at home. If your goal is to have less clutter, then sell or donate anything that's taking up valuable space but doesn't serve any purpose.