Are you looking to upgrade your backyard for this summer season? Maybe you're looking to give your backyard a more luxurious look and feel.
Whether you want to invest in high-end L-shaped patio furniture with a fire pit or some outdoor sculptures, there are many ways to achieve this and design the backyard of your dreams.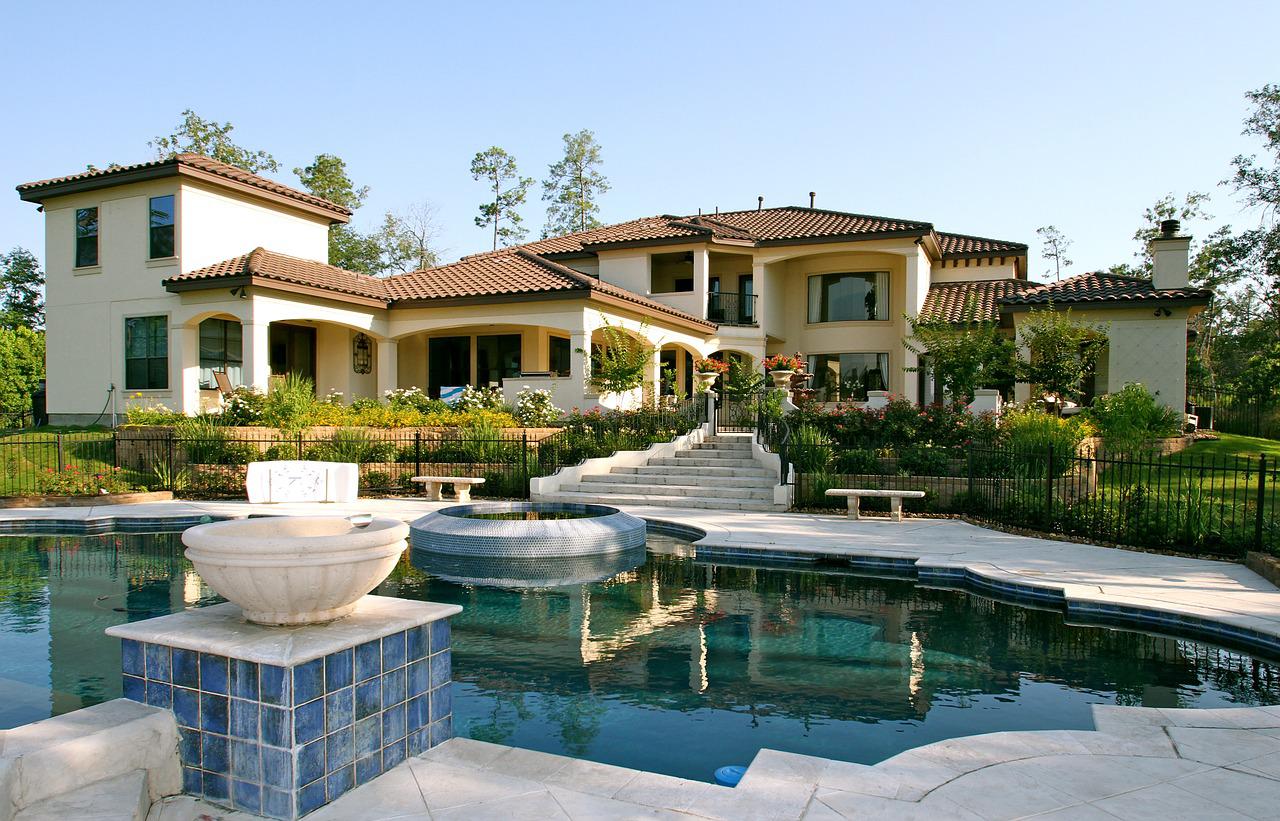 In this article, we dive into the perks of maintaining a beautiful backyard and lawn and some of the many ways you can give it a high-end, luxurious look. Keep reading to learn more…
The Benefits of a Luxurious Backyard
Give your friends, family, and neighbors something to talk about. A backyard is an extension of your home, giving it a luxurious upgrade will give your entire house an affluent atmosphere.
Not to mention, the backyard is a place to make memories with your friends and family. Gathering around a fire pit or a flattop grill will give you the opportunity to do just that!
---
Read Also:
---
Upgrade Your Backyard with These 10 Items
1. Modern Water Fountain
Every backyard looks great with a modern water fountain. Not to mention, the sound of trickling water is very soothing to you and your guests.
Many modern water fountains are very simple in terms of design, making them extremely easy to clean and maintain.
Not only do they make any space look more luxurious, but they also provide a very calming soundscape for those sitting nearby.
2. Modern Outdoor Furniture
There's no point in upgrading your backyard if you don't have a place for you, your friends, family, and neighbors to sit!
The outdoor furniture set will be the heart of your backyard, giving you the perfect space to relax on the warm spring days and cozy up during the chilly summer nights.
There are many to combine and arrange your outdoor furniture, giving you the opportunity to redecorate your patio every spring and summer.
3. Flattop Grill
Flattop grills can really be up to your barbeque game! Not only do they give you more room to flip burgers and hotdogs, but they also look more high-end than your standard grill.
There are various types of flattop grills – some of which can be installed into a fancy, outdoor granite countertop.
Having a grill in your backyard creates a hub for guests and family to enjoy delicious meals and make everlasting memories.
4. Margherita Pizza Oven
Having a pizza oven on your patio is the game changer! How cool would it be to bake your own pizzas in the comfort of your backyard?
Not only does this give your pizza a smoky flavor but also gives your family a reason to gather together and enjoy a tasty meal. Not to mention you can use it for more than just pizzas! Use it alongside your grill to really maximize your cookout!
5. Concrete Fire Pit
A fire pit is the centerpiece of every patio, giving you and your loved ones a warm, cozy place to gather around.
Whether you decide to build your own fire pit or purchase a modern one, incorporating one into your backyard setup is the perfect way to spend more time outside with your family and friends.
The fire pit can effectively create a focal point for your entire yard to come together. This will also give you a place to roast marshmallows and make s'mores!
6. Modern Outdoor Chairs
Having big, comfy outdoor chairs to sink into around the fire pit is the perfect addition to your backyard.
Whether you're having a cookout with family or cuddling around the fire with your significant other, having modern chairs to match your outdoor space will really upgrade your backyard.
7. Fire Pit Couch
Nothing like getting snuggly with your spouse or kids on a couch near the warm firm. Outdoor couches are specifically designed to withstand different weather conditions, as they are made of more durable materials.
Additionally, many fire pit couches are rounded, so that they can wrap perfectly around the fire – keeping everyone nice and toasty!
8. Modern Porch Swing
Relaxing and napping on the porch swing is most people's favorite thing to do in the warmer months. With the gentle rocking of a porch swing, it's calming enough to set anyone at ease!
Incorporating one into your backyard not only gives it a more luxurious feel but also gives you and your family a place to relax during the evenings.
It's a great place to crack open a book or listen to the cricket chirp away as the sunsets.
9. Modern Outdoor Sculpture
Many people don't think that art belongs in the backyard. This isn't the case if you want to make your garden and backyard really stand out.
While people usually put decorative elements into their lawns, a modern outdoor sculpture can really knock it out of the park. Most lawn ornaments can end up looking somewhat tacky, but modern sculpture can really give your backyard a high-end feel.
10. Large Outdoor Wall Art
Perhaps the best thing you can do to give your backyard a luxurious atmosphere is to hang up large outdoor wall art.
This will really add some pizazz to your outdoor space and give your guests a good talking point! There are many creative ways to put some wall art up around your fire pit or grill – you can even take a stab at some DIY projects to really decorate your backyard.
Conclusion – How to Give Your Backyard a Luxurious Upgrade with These 10 Things!
Your backyard is for making lifelong memories with your friends and family. It's a place to enjoy spring mornings or summer nights. It can also accentuate the architecture of your home!
Things like natural landscaping, a lush garden, and a polished patio can really give your backyard a new look and feel.
However, if you're looking to really upgrade your backyard space, investing in any of the mentioned patio pieces will really do the trick. Give your backyard that high-end aesthetic today!