We all get the urge to escape all of life's stresses in whimsy to someplace that would restore and replenish our energy. While you may think of it as a fantasy that has little chance of becoming a reality, it's not entirely true.
Finding your happy place at work may not be in your hands, but your happy place can exist in your homes. Start by revamping your backyard to make it more relaxing and refreshing.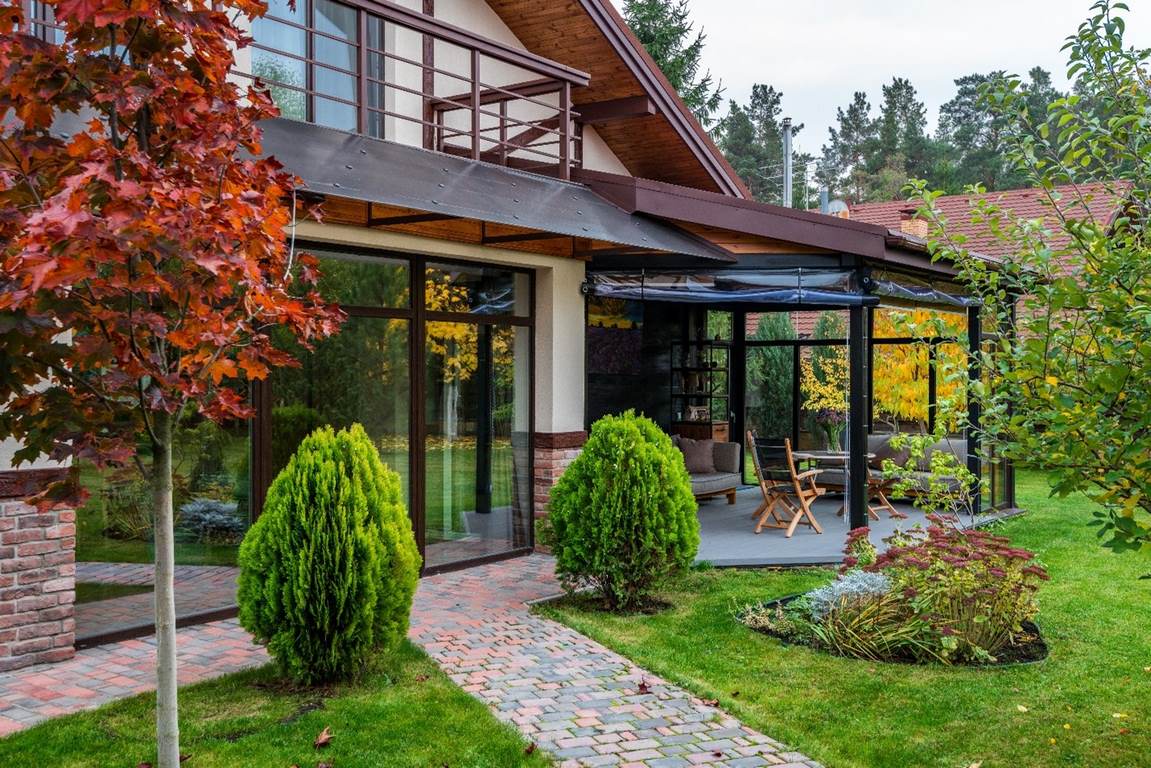 Whether you're grilling and eating outside or playing poolside games, the upcoming warm temperature signals a good time to recreate your lawn and outside spaces.
If you're looking for tips on how to create a backyard oasis where you'll enjoy spending your days and nights, look no further.
We have designed a list of tips and ideas on how to stage the ultimate backyard space, where you can go whenever you want and enjoy a stress-free time, away from all the hassle.
1. Go for the Cost-Effective Trick
Instead of going all flashy and hiring a designer, you can look for inspirations online. Search for a locality or area featuring houses with backyard spaces and see how people have decorated their lawns.
For instance, Georgia is home to many luxurious standalone villas that come with multiple rooms and large fenced backyards. You can search "backyard design Cumming GA" and see how people have invested their creativity into their backyards.
You will find a variety of pool designs, cozy corners, patio settings, pergola and fireplace ideas, and advice on designing your backyard. Make note of what you like. Then, simply hire a contractor, tell them what you have in mind, and let them work their magic.
2. Start with a Prep Plan
Remodeling your backyard can cost you an average of $8k. Unless you are willing to give up such a significant portion of the money, you'll have to put in a lot of work to reduce your costs.
It means getting your hands dirty by examining how the land is laid out and removing dead leaves and weeds from the plant beds.
When you do the work yourself, you can make sure the area is prepared before you begin the project. Having a clear space also gives you more options and clear ideas for designing, so do your best to tidy up.
---
Read Also:
---
3. Build a Lounge Area
Your backyard oasis will likely be the place where you spend a lot of time. So, for it to become the ideal getaway at home, it must provide the perfect setting for leisure and relaxation.
If your backyard is all grass, start by setting aside a small nook for relaxation. Add an outdoor rug, some cushions, and an umbrella to give it a meditative vibe.
If you have trees in your backyard, you can also hang a hammock where the shade is thick. For a magical touch, you can decorate the branches with fairy lights.
For a cozy feel, you can build a small deck and place some lounge chairs. Add some woods in logs in the middle and fire them up. Invite friends over for a private bonfire.
4. Prioritize Your Privacy
Privacy makes a backyard truly relaxing. There are numerous ways to make your patio or backyard feel more private, from high fences and large planters to green hedges and outdoor screens.
In case you have a porch, consider throwing some drapes around the openings to provide privacy. A patio with a lot of plants, a privacy screen, or a trellis is the best option for those who live in an urban environment.
5. Take Care of the Bugs
It doesn't matter what kind of bug you see in the backyard; the unwelcome visitors will dampen your plans. In the end, there's nothing worse than mosquito bites and disease-carrying reptiles to wreak havoc and ruin an outdoor experience.
While it may not be possible to eliminate all bugs permanently from a garden or patio, keeping them under control should be simple. You can add some citronella candles to keep pests at bay.
In addition, removing pooled water daily (a breeding ground for bugs) should do the trick. For longer-lasting results, hire an exterminator to spray the yard against bugs, mosquitoes, and other insects.
6. Designate an Area for Conversations
A deck or patio can be ideal for this purpose. Just make sure your finished patio should have enough space where you can arrange a seating arrangement where people can sit, relax, and talk.
You can set the seating in various ways. For example, place four chairs or bean bags in a circular direction, facing each other. Or simply place sofas and chairs across each other. You can even use ottomans as a replacement for coffee tables.
7. Create a Backyard Paradise by Installing A Pool
When the sweet summer air looms, you know the time is nigh for pool parties! They are great for getting together with family and friends, and they make your backyard look great.
With your pool parties, you can easily create the sort of fun that everyone will be envious of. Your backyard will become a party hot spot with the addition of a Jacuzzi or hot tub.
Having a pool in your backyard has other advantages as well. You can spend all summer lounging in the backyard and having your own "staycation." Soaking up the sun and basking in the tranquility will also help you de-stress.
Moreover, swimming in the warm weather cools you off and relaxes your muscles, which helps you sleep better.
8. Don't Forget your Barbecue Corner!
Grills and meal prep areas are necessary for a true outdoor oasis. No matter what kind of grill you choose (stand-alone or built-in), make sure your outdoor kitchen set-up is functional for entertaining.
Barbecuing can be a breeze with the right accessories. So, investing in a few grilling tools is also beneficial, including tongs, kabob sticks, and a spatula.
Conclusion
If you want to make your backyard a true haven, make sure you add at least one fun attraction to it.
Be it a fancy Jacuzzi, a splashy pool, al-fresco dining area, a private bonfire area, or your personal corner of comfort. You change your whole outdoor mood with just one of these features.