Living in a home that has a backyard has become somewhat of luxury during the previous year, as it has enabled you and your family to spend quality time together, without leaving the premises.
With the pandemic changing all our travel plans, the ability to enjoy some sun and fresh air in your own outdoor environment have become the next best option.
You're able to practice social distancing, not be surrounded by people, and you can choose your own entertainment!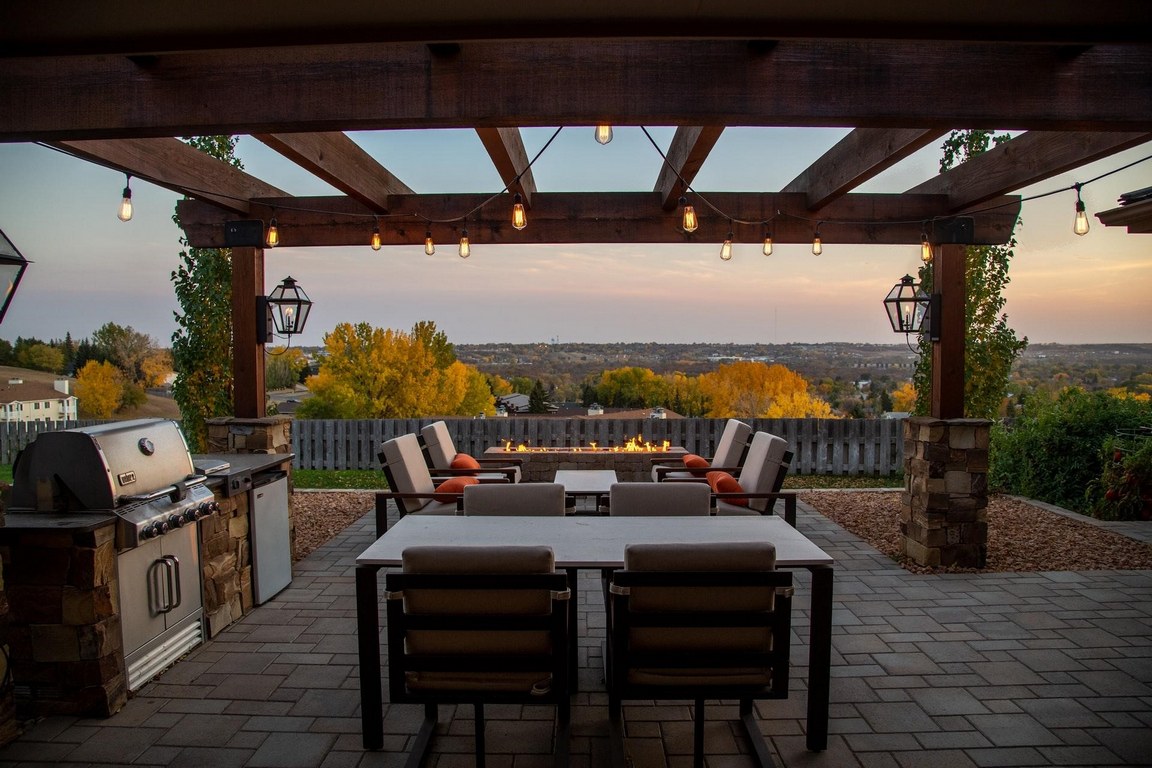 So, to make your backyard even more family-friendly and truly Zen, you can rethink a few of the amenities and design ideas.
We'll suggest a number of options that can add a touch of serenity to your little backyard oasis and help elevate your outdoor experience. Here's what you can do to transform your backyard into a peaceful retreat in five easy steps.
Greenery as Your Go-to Decoration
Depending on your climate and gardening knowledge, you can rethink your landscaping by adding a few more flowerbeds, or a number of shrubs and other durable plants that will double as a screen, as well.
Low-maintenance vines are also a great addition to your trellis, and you can use them for shielding your backyard from prying eyes and adding more intimacy to your outdoor setting.
What's more, large potted plants that can withstand various weather conditions are great for adding that touch of nature without pouring too much work into it.
Keep Your Porch or Deck Comfortable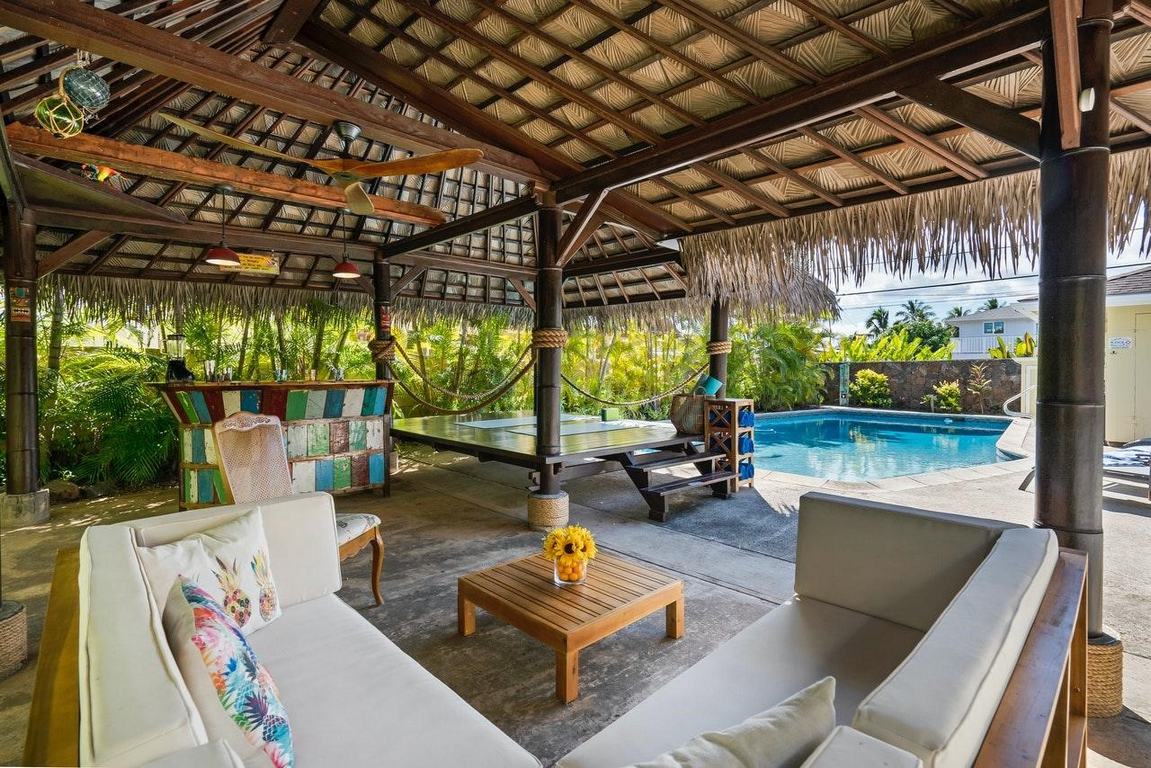 To make your outdoor area dinner-friendly and perfect for those family gatherings, you can start adding cozy little details to spruce up your porch.
Before you start looking at seating sets, choose a few durable outdoor rugs in warm hues that you can place in your dining corner of the porch.
Made of natural materials, these rugs are typically low-maintenance, which means you can clean them with water and sun-dry them whenever you need to.
Get matching or even contrasting throw blankets to put on the chairs for cooler weather. Softer hues are great for any occasion, but if you want some contrast, don't be afraid to experiment with darker or bolder tones.
The fabric alone will imbue the deck with ample softness even with cooler hues!
Organize Your Spring Cleaning
Even though it might not be springtime just yet, there's no such thing as a bad time for spring cleaning! Depending on how neat your backyard is (or how many kids you have), you can conclude this little activity in a matter of hours, or up to several days.
It's vital to do it, though, so that you can start replacing the worn-out items with fresh and durable details.
When you clear out the weeds, old branches, freshen up your garden beds and mow the lawn, you'll be able to organize family movie nights on the grass, with your home-made snacks and a whole set of comfy pillows and rugs.
Backyard-perfect Seating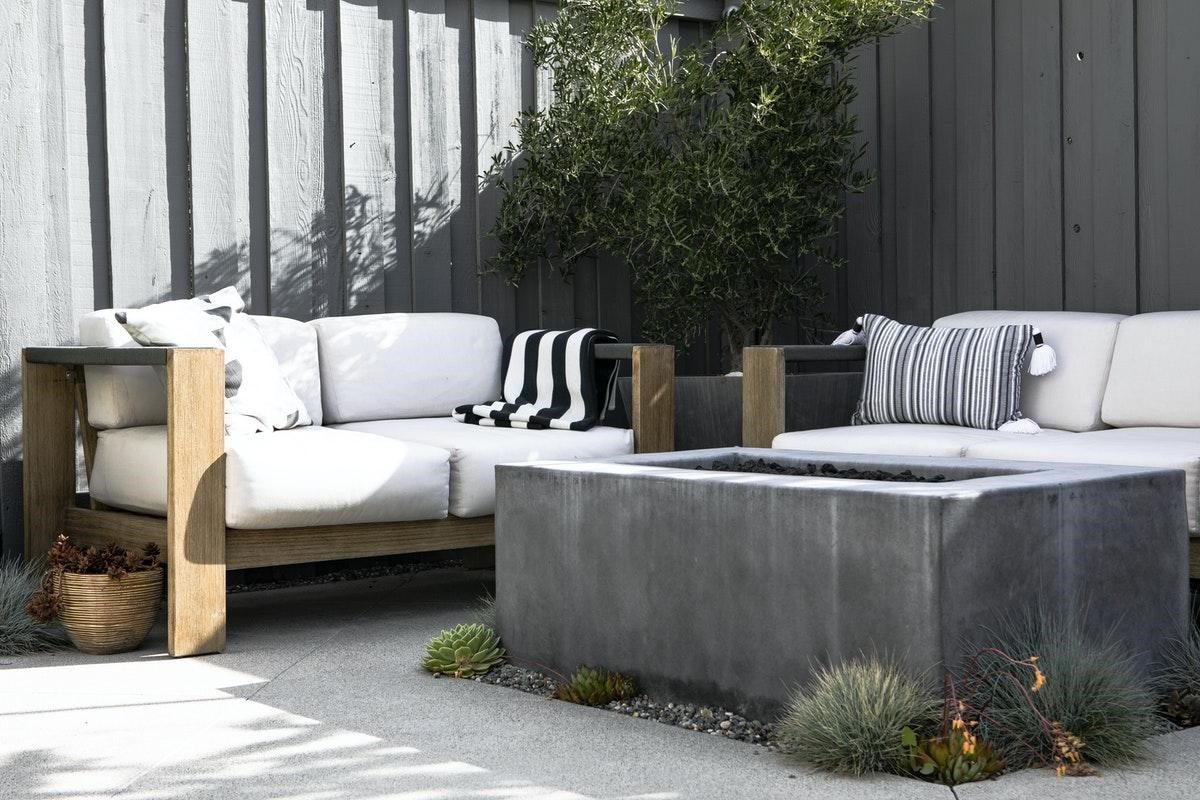 Once you finalize the foundation of how your backyard will look like after clearing the clutter and adding greenery, you can choose the right seating set for your outdoor space.
The selection is wide out there, and it's crucial to go for the materials, texture, patterns, and level of comfort that will inspire you to spend more time outside.
Wicker sets in lighter pastel hues are a great choice, but wooden sets with plump and cozy cushions and throw pillows can achieve the same effect. With the right protection from the elements, these can last you a very long time.
Alternatively, steel can add a cooler note to your outdoor design, and you can combine it with super comfortable pillows and throws to juxtapose the steel's natural firm and cool look and feel.
Added Natural Elements: Fire and Water
If you've already designed the perfect landscape for your little haven, and you have ample greenery to evoke the perfect feeling of peace, then you can imbue your backyard with other natural elements.
Fire is one of the simplest ways to add warmth and purpose, which can be achieved with an outdoor fireplace to keep your family warm during cool evenings outside.
Water details such as a little fountain can give your backyard a source of soothing background sounds that will inspire you to relax even more. Then again, if you prefer a touch of modern design, then a hot tub is a great choice for a proper spa look and feel.
Although we do hope that the pandemic will dwindle soon and that we'll be able to enjoy more of the outside world, there's nothing more wonderful than creating your own oasis at home.
With a few minor changes (or even larger adaptations, depending on your budget and energy), you can turn an ordinary backyard into a sunny, green-laden nook perfect for family gatherings and relaxation.
Hopefully, the listed ideas will help you do just that and bask in your backyard in the months to come!