Your building is like a living thing: it needs love and care in order to thrive.
Imagine what would happen to you if you didn't shower or brush your teeth, or sleep for months on end: You'd look and feel like a zombie, right? The same thing goes for your building. If you ignore the signs that it needs attention, its lifespan will be cut short.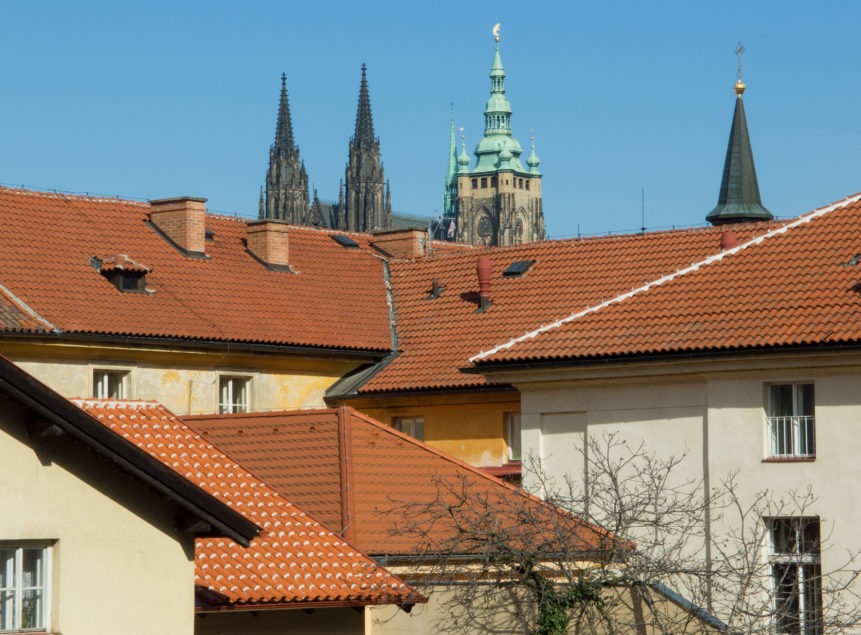 Luckily, there are ways to protect your investment by making sure your building lasts as long as possible.
Read on for our 5 proven tips on how to extend the lifespan of your building! From hiring the condo property management and maintenance service to investing in good quality materials, this guide has everything you need to know about extending the time you can spend enjoying your home with the people you love.
Keep Your Building Clean and Well Maintained
Of course, it is important to keep your building clean and well maintained. The first thing that people see, after all, is the outside of a building; it should be in tip-top shape.
When a building appears to be well taken care of, it gives people the impression that they are going to be treated well inside the building as well.
Keeping your building clean means sweeping sidewalks, washing windows, and removing graffiti immediately when you find any.
It also means cleaning up any messes on the outside of your property or along streets adjacent to your property that might give customers or clients a bad impression about your company.
Snow removal is also an important part of exterior maintenance if you live in an area with cold winters.
If you fail to keep your property and parking lot clean and free from debris, you will not only quickly lose customers but can also face fines from local authorities for code violations.
Invest in Good Quality Materials
You get what you pay for. Investing in high-quality building materials will save you money in the long run.
I'm sure you know that cheap isn't necessarily better, but I wanted to emphasize it because an early decision to use premium materials will make your life easier in the future.
For instance, if you choose a cheap roof material and it fails or needs repairs within its warranty period, then it won't cost anything to fix it.
But, when this roof fails after its warranty expires (which is likely to happen if the quality was sacrificed), then the replacement costs can be steep.
The same lesson applies to all construction materials. If a material has a long lifespan and lasts for many years without needing maintenance or repairs, then the upfront expense of using this material is more than offset by its longevity and durability.
So, even though there are tempting offers out there for building materials at rock bottom prices, remember that there is usually a reason why these are so cheap – their quality and lifespan are substandard!
---
Read Also:
---
Always Check for Roof Damage. Replace Roofing Materials if Needed.
The roof is one of the most important parts of any building. It protects your property from rain and other types of precipitation.
It shields you from UV rays and extreme weather conditions. And it makes your building look attractive and appealing to others.
As a part of your routine maintenance, you need to make sure to always check the condition of your roofing materials.
If they are damaged in any way, it's best to repair or replace them right away so that you won't have expensive problems in the future.
There are a few things that could indicate there's a problem with your roof:
Broken shingles
Gaps between shingles
Cracked flashing material
If you notice any of these things on your roof, then it's time to fix them before they get worse! Fixing them now will also save money later since repairs can be expensive when left unchecked for too long (or ignored altogether).
Ensure Proper Drainage of Water and Rainwater
It's imperative to have proper drainage systems installed in your building. Without it, water can damage the foundation of your building and make it susceptible to other issues.
These drainage systems direct rainwater away from the building so that it doesn't pool near the foundation or walls.
This prevents mold and dampness from developing, which can weaken the structure of your building and cause health problems for you and others in the building.
These systems are also easily accessible for maintenance and cleaning purposes, so you can inspect them often without much trouble.
Lastly, ensure that all downspouts are directed away from the building as well so that water isn't being channeled towards your foundation or basement when it rains.
Waterproofing is necessary to protect your property from water damage as well as other weather conditions such as extreme heat, cold, wind, snow, ice, etc.
Protect the Exterior of the Building Against Corrosion and Deterioration
Of all the elements that contribute to corrosion, water is the key. If you allow moisture to penetrate the surface of your building, it will eventually cause metal corrosion and other structural damage.
For example, if you have metal railings or steel gutters on your building, you'll need to apply a protective coating like paint or powder coating. You need to get your house painted, but you don't have time to do it yourself.
Hiring a painter is expensive, and painting yourself is time-consuming. Use Langs Painting, our professional interior painting services, to get the job done quickly and efficiently!
You can also use sealants to help prevent water from entering your building's walls and floors. Some common types of sealants include epoxy, urethane foam, and joint compound.
Each has its own advantages, but they all work by filling in any cracks or gaps that might let moisture in.
Taking care of your building is not a difficult task, but you do have to invest time and money into ensuring it stays functional and long-lasting.