For so many obvious and non-obvious reasons, your home requires a proper maintenance routine, meaning more than just cleaning.
If you fail to take proper maintenance to your house, you might be in for a huge surprise when those clogged gutters turn into water damage, chipped paint causes wood rot, and those dirty HVAC filters shorten the life span of your home heating system.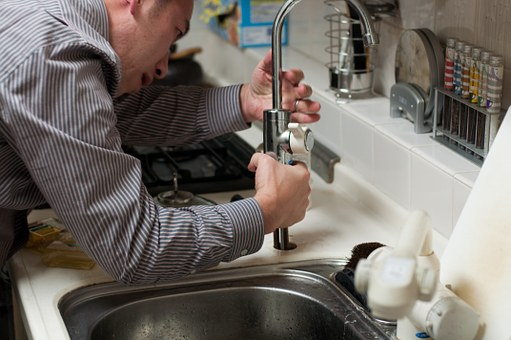 hose small problems might be a simple fix right now but could be complicated if not sorted out earlier enough.
Nonetheless, many homeowners shy away from house maintenance because they consider the tasks involved tiresome and overwhelming.
However, you can take it one step at a time so things get a bit easy. In case you are wondering how to go about it, this piece should help you feel more fulfilled living in your home while preserving its resale value.
Here are some handy tips that can help make house maintenance easy and less stressful.
1. Clean Your Gutters
Gutter plays an integral part in our houses. Gutters correct rainwater or melted ice and guide it to a specified location to avoid damaging house siding, walls, foundation, and ceiling, among other structural parts.
Therefore, get up on a ladder and remove all those debris from your gutters at least twice a year during spring and fall.
Cleaning the gutters gives us a perfect opportunity to inspect our roofs as well, which is covered briefly below.
2. Inspect Home Insulation
Home insulation is paramount in keeping our homes protected from extreme cold and hot temperatures.
It also helps lower your energy bills from heating and cooling. When proper maintenance is neglected, however, cracks and gaps could develop over time, rendering your insulation less effective.
This can make your home quite uncomfortable, especially if you are located in a place such as Galvin, Washington.
When this happens, you need to look for an experienced Insulation Contractor in Galvin, WA to inspect your home for insulation problems.
They can assist you with repair, removal, or replacement, as well as other services related to home insulation.
---
Read Also:
---
3. Inspect Your Roof
The roof claims a major share of your home's value. It plays several incredible roles, including keeping you and your family safe from the elements while protecting your personal household property.
This is basically why they call a home a roof over your head. For these and more reasons, the roof requires the utmost care and maintenance to ensure your big investment lasts long and stays in good shape.
When inspecting your roof, start by looking for cracked, damaged, or missing roof shingles.
Also, if you notice some gritty black residue, that could be an indication of a faulty roof. A reputable roofing expert can help you with a thorough roof inspection.
If any problems are identified, they will recommend the best solution to get your roof back in good shape and protect the integrity of your home.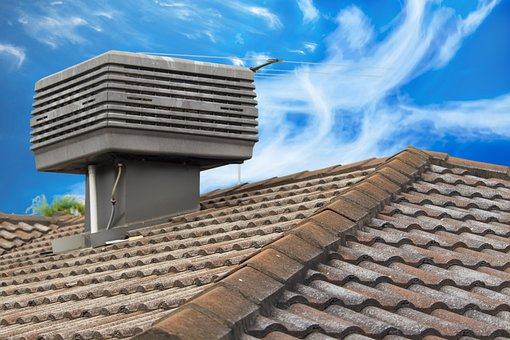 4. Fix Leaky Faucets
Unbeknownst to many, leaky faucets waste gallons of water, making them a major cause of hiking water bills.
For this reason, a leaky faucet should be fixed as soon as you notice any leakage. Well fact, the best part is that there is no rocket science in repairing leaky faucets at all.
At times you just need to replace the rubber washer inside the handle and you're done.
Just begin by turning off the main water supply to the faucet, then remove the leaking handle, replace the rubber washer, and the problem is fixed.
5. Clear Your Drains
Any slow drain in your house will sooner become clogged if not sorted out early enough. Over time, this could lead to unsightly messes that can also be quite unhygienic.
If you notice any slow drain in the kitchen, the bathroom, or the balcony, do not hesitate to snake the drain using a wire hanger or any other appropriate clog removal tool.
You can also try remedies such as pouring hot water and using a plunger depending on how intense the situation looks.
Proper drain maintenance helps ensure hygiene and sanitation in your house because wastewater is properly managed and eliminated.
6. Check the Toilet
A properly functioning toilet is overly crucial in our houses. However, a leaky toilet could be what spikes up your water bill.
Therefore, if you suspect your toilet is leaking, you can try something as simple as putting some food coloring in the tank and coming back later to find out exactly where the water is leaching out from.
Consider replacing the flapper inside the tank in case the water is leaking from the tank to the bowl.
Nevertheless, you will have to replace the toilet if it is leaking from the base. If you can't quite crack the case, you will need to find a plumber for the job.
In addition to this, below are a few toilet maintenance tips you may find helpful.
Avoid flushing anything down there that isn't toilet paper or human waste
Check the fill valve and shut-off valve for proper functioning
Avoid using chemical drain cleaners for unclogging your toilet
Use easily destructible toilet paper for your toilet
Have a flange plunger just in case clogs develop in your toilet
Have the inner workings of your toilet inspected at least twice annually
These tips can be incredibly helpful to prevent toilet troubles and maintain good hygiene in your home.
7. Regularly Get Your HVAC Professionally Serviced
The experts advise getting your HVAC and furnace systems serviced by a qualified HVAC or furnace expert at least once or twice in fall and spring.
This goes a long way in ensuring you are warm in the winter and cool in the summer.
You can never go wrong by spending a few hundred dollars on heating and cooling system tune-ups and parts replacement.
Remember, a well-maintained house is not only comfortable to live in but also has a preserved resale value.
There are definitely other countless house maintenance tips out there. However, the ones provided in this piece should help you get started.