When you need to buy something expensive, it's essential to buy it at the right time.
So, when is the right time to purchase a mattress? Does Black Friday give you the best deal? How about sales on Memorial Day or Labor Day? Does one mattress brand offer better deals than another?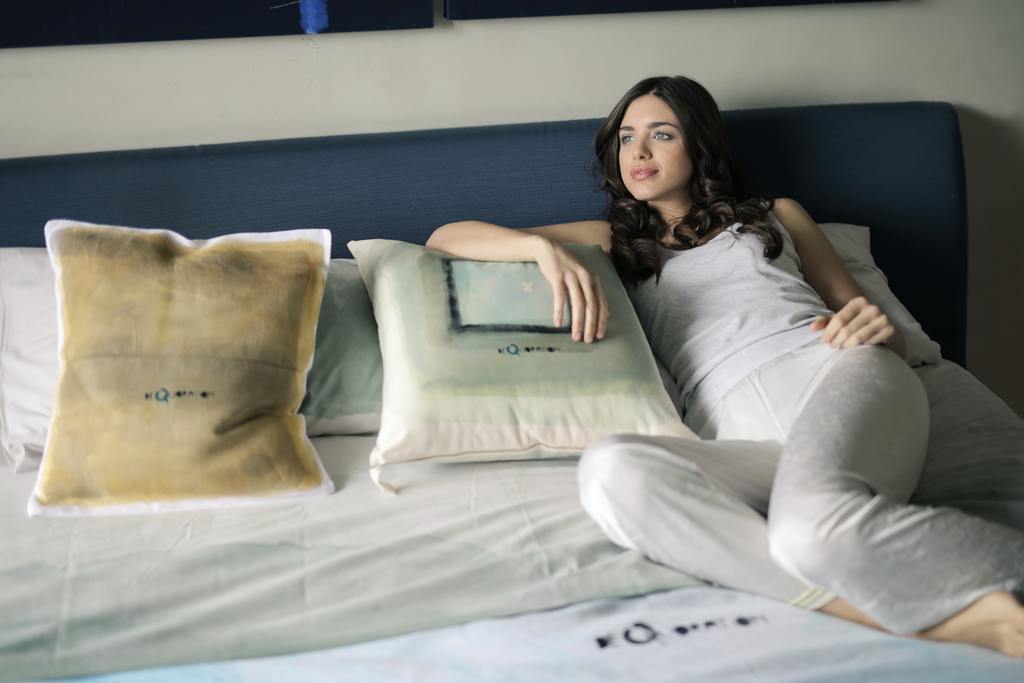 These are good questions, and this article will give you helpful tips on when to buy your mattress to get the best deal.
This information is for those planning to get a new mattress soon. You will learn which holidays and which months offer the best sales and how to keep an eye out for special discounts now and then.
The Best Months for Mattress Deals
In general, mattresses go on sale in February, May, and September. Why is that?
February is when we celebrate President's Day, which falls on a Monday, and this provides shoppers with a three-day holiday weekend when they can browse showrooms or shop at the mall.
February is also when consumers recover from spending during the Christmas holiday season and who are ready to move on to address their other needs.
So, mattress manufacturers target buyers around this time by offering promotions.
May is when we celebrate Memorial Day, and this is another three-day weekend when consumers have major shopping in mind. The summer is when new models are usually announced in the mattress industry.
So, mattress manufacturers use the month of May to clear their existing inventory to make room for the new. It means shoppers can expect good discounts on older models.
September is when we celebrate Labor Day, offering consumers a three-day weekend to shop. In addition, many corporations end their fiscal year on September 30.
That motivates manufacturers to clear out as much of their current year's merchandise as possible before their fiscal year ends so their full-year numbers will look good.
---
Read Also:
---
Mattress Sales During the Holidays
Another strategy is to time your mattress purchase to match the major holidays. There are several holidays when you can expect good deals on mattresses.
Black Friday traditionally marks the start of the holiday shopping season. Therefore, retailers, both online and brick-and-mortar stores, use this opportunity to promote sales.
Many mattress deals will last through the weekend and even stretch into Cyber Monday. You can find great deals, particularly from online sellers of mattresses in a box.
Whenever there is a three-day weekend, you can expect sales. Mattress makers realize that shoppers will need a bit longer to make up their minds.
The three major three-day weekends, President's Day in February, Memorial Day in May, and Labor Day in September, are all good weekends for mattress shopping.
There are a couple of other special days to keep in mind. Sometimes you can find mattress deals around the Fourth of July. Also, Amazon sometimes offers "Amazon Prime Days" when you can find special discounts.
How Big of a Discount Can You Expect to Get During A Mattress Sale?
For big weekend sales, brick-and-mortar mattress stores often offer up to 60 percent discounts. That means you can find many of the best mattresses priced below $1,000.
When you plan to go to a mattress store, take any promotions or ads from another store, and see if they will match the competitor's sales price. Salespeople are open to negotiating to make a sale, so they will work with you to get you a lower price.
If you are shopping online, look for bundles. Sometimes mattress deals come with accessories like pillows, toppers, covers, or bed frames included in the price, which is another way to get a good deal.
Other Kinds of Mattress Sales
If you keep your eyes open, you may come across special sales. These include grand openings, liquidation sales, moving sales, and other store events.
Time Between Winter and Spring
Around March or April, many mattress sellers will move out old inventory to stock newer models. That would be an ideal opportunity for you to ask a sales associate if you can purchase the older model.
Around this time, stores update their showroom with new floor models. So, if you don't mind buying a mattress floor model that you know other shoppers have lied down on to test, you can expect to get a 50% discount on the old floor model.
Just ask the store staff when they expect to switch out their current floor models with new merchandise.
Here are a few other tips on buying a mattress. When you see something that you like but think that the price is too high, do not hesitate to negotiate for a lower price.
Prices listed in the brick and mortar stores might have a mark-up. If the salesperson tells you the price is not negotiable, walk away.
Also, if you've decided to buy a particular mattress and like the price, avoid upsells from the sales associate. The last thing you want is to be talked into buying bedding accessories that you do not need.
Finally, don't get caught with the considerable percent-off number. Instead, ask yourself if the mattress on sale is what you really want.
Maybe the store is offering a significant discount on an expensive bed, but the model is not something that you are crazy about.
You see a less expensive model that you like, but it has a much smaller discount – then the smarter purchase would be the one with the smaller deal.