Studying in a new city or embarking on the exciting journey of university life often entails finding suitable accommodations.
One of the key decisions you'll make as a student is selecting the right apartment to call home during your academic tenure.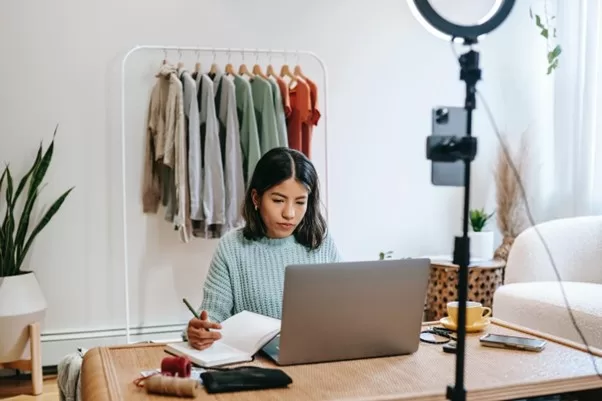 This choice can significantly impact your overall experience, so it's essential to consider various factors before signing the lease.
In this article, we'll explore the benefits, drawbacks, and crucial aspects to consider when choosing an apartment for studying.
Benefits of Choosing an Apartment for Studying:
Independence and Privacy: Renting an apartment provides a level of independence and privacy that dormitories or shared housing may not offer. You'll have your own space to study, relax, and personalize according to your preferences.
Peaceful Environment: Apartments tend to be quieter than dormitories, which can foster a conducive atmosphere for focused studying and restful sleep.
Lifestyle Flexibility: Apartments offer more freedom in terms of cooking your meals, managing your schedule, and inviting guests over. This flexibility can contribute to a balanced student life.
Location Choices: Apartments are often situated in a variety of neighborhoods, allowing you to choose a location that's close to your university, libraries, and other essential amenities.
---
Read Also:
---
Drawbacks of Choosing an Apartment for Studying:
Higher Costs: Apartments can be more expensive than dormitories or shared housing. You'll need to budget for rent, utilities, and potentially furniture, which might strain your finances.
Responsibilities: With greater independence comes added responsibilities. You'll need to manage chores, pay bills, and handle maintenance issues that might arise.
Isolation: While apartments offer privacy, they can also lead to isolation, especially if you're new to the area and find it challenging to connect with peers.
Time-Consuming: The process of finding, leasing, and furnishing an apartment can be time-consuming, which might divert your attention from academic pursuits. So, check topessaywriting reviews to find a great academic paper helper and spend time searching for your perfect apartment.
Specific Aspects to Consider:
Budget: Determine your budget for rent, utilities, groceries, transportation, and other essential expenses. Make sure the apartment you choose fits within your financial limitations.
Location: Prioritize proximity to your university, libraries, grocery stores, and public transportation options. A convenient location can save you time and reduce stress.
Amenities: Consider the amenities offered by the apartment complex, such as laundry facilities, fitness centers, and parking. These features can enhance your quality of life.
Safety and Security: Research the crime rate in the neighborhood and inquire about the apartment's security measures, such as locks, surveillance, and entry systems.
Lease Terms: Thoroughly review the lease agreement, including rent, lease duration, policies on subletting, and penalties for breaking the lease.
Roommates: If you're considering sharing the apartment with roommates, ensure you're comfortable with their lifestyle, habits, and financial reliability.
Tips for Choosing an Apartment for Studying:
Start Early: Begin your apartment search well in advance to have a wider range of options and avoid last-minute decisions.
Create a Checklist: Develop a checklist of must-have features and preferences. This will help you stay organized and make an informed decision.
Visit Multiple Apartments: Don't settle for the first apartment you visit. Explore multiple options to compare prices, amenities, and overall atmosphere.
Consider Commute: Factor in the time and cost of your daily commute to campus and other key locations.
Read Reviews: Look for online reviews of the apartment complex to gain insights into the experiences of current and former residents.
Ask Questions: Don't hesitate to ask the landlord or property manager any questions you have about the apartment, lease terms, or the surrounding area.
Inspect the Apartment: When visiting apartments, carefully inspect the condition of the unit and check for any maintenance issues.
Guidance for Further Exploration:
For readers interested in delving deeper into the subject of choosing an apartment for studying, there are various resources available.
University housing offices, online rental platforms, and real estate websites offer valuable information and listings.
Additionally, reaching out to current students or alumni for their insights can provide practical perspectives on the apartment selection process.
Remember, taking the time to research and consider your options will ultimately lead to a more enjoyable and productive student life.
Conclusion:
Choosing an apartment for studying involves a careful evaluation of its benefits and drawbacks. While apartments offer independence, privacy, and lifestyle flexibility, they can also be costlier and require more responsibilities.
By considering factors like budget, location, amenities, safety, and lease terms, you can make an informed decision that aligns with your academic and personal needs.
It's crucial to strike a balance between your desired lifestyle and your academic pursuits, ensuring a well-rounded university experience.
---
Author Bio
Tori Eslinger is an accomplished writer known for her insightful pieces on topics ranging from student life to real estate. With a passion for assisting young individuals in making informed decisions, his articles often delve into the nuances of academic experiences and housing choices. Tori's dedication to balanced perspectives and comprehensive guidance shines through her work, where he seeks to empower readers to navigate the challenges and opportunities of university living with confidence.