As technology continues to advance and environmental awareness grows, industries across the board are experiencing changes and innovations.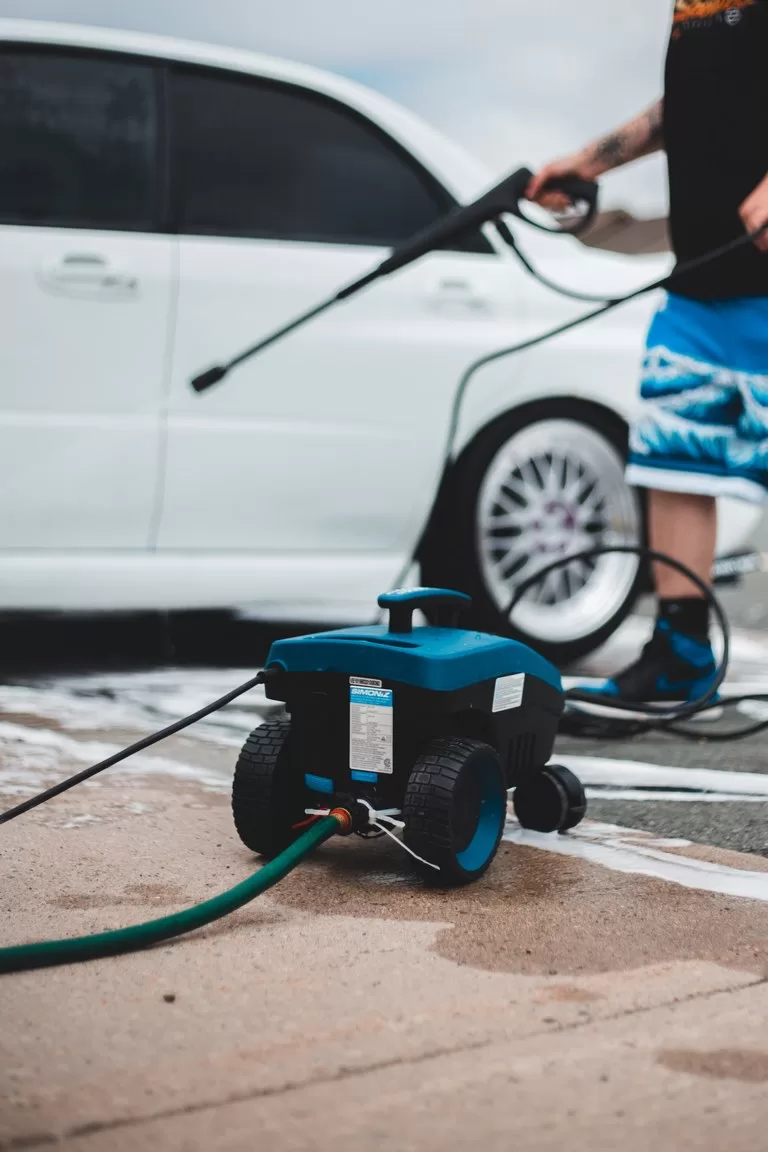 The pressure-washing industry is no exception. With a focus on efficiency, sustainability, and convenience, the future of pressure washing services promises exciting developments that will reshape the way we clean and maintain our properties.
Pressure washing has long been a trusted method for cleaning various surfaces. However, the future holds transformative changes that will elevate this industry to new heights.
What is Pressure Washing and How Does it Work?
Pressure washing is a highly effective method of deep cleaning surfaces using high-pressure water spray. It involves the use of a specialized machine that produces a forceful stream of water, which is capable of removing dirt, grime, mold, mildew, and other stubborn stains.
The pressure can be adjusted to suit different surfaces and materials without causing damage.
The process begins with the operator connecting a hose to the pressure washer unit and selecting an appropriate nozzle for the desired level of pressure.
As the water flows through the machine's pump at high velocity, it gets pressurized before being directed through the wand or lance attached at one end.
When aimed at a surface to be cleaned, this concentrated jet effectively removes built-up dirt by dislodging it from cracks and crevices and washing it away in an instant.
Due to its efficiency and versatility, pressure washing is widely used for various purposes such as cleaning driveways, decks, sidewalks, siding on buildings, vehicles, outdoor furniture, and even graffiti removal.
By applying just water or using eco-friendly detergents specifically designed for pressure washers along with gentle brushing or scrubbing techniques when necessary, this method ensures thorough cleaning with minimal effort while reducing the need for harsh chemicals that could harm both human health and the environment.
Let's delve into some of the trends and innovations that will shape the future of pressure-washing services.
---
Read Also:
---
1. Incorporation of Smart Technology
The integration of smart technology is rapidly changing how services are offered. Pressure washing is no exception. From remote monitoring and scheduling to automated cleaning processes, smart technology will make pressure washing more convenient and efficient.
2. Eco-Friendly Cleaning Solutions
Environmental concerns are pushing the pressure washing industry towards eco-friendly cleaning solutions. Biodegradable and non-toxic detergents will become the norm, ensuring that effective cleaning doesn't harm the environment.
3. Water Recycling and Conservation
Water scarcity is a global concern. Pressure washing companies of the future will prioritize water recycling and conservation. Advanced filtration systems will enable the reuse of water, minimizing waste and environmental impact.
4. Drones and Remote Pressure Washing
Drones equipped with pressure-washing equipment are set to revolutionize the industry. They can access hard-to-reach areas and perform cleaning tasks remotely, reducing the need for extensive manual labor and scaffolding.
5. Enhanced Customer Experience
Future pressure washing services will focus on providing exceptional customer experiences. From easy online booking systems to personalized cleaning plans, the emphasis will be on making the entire process seamless and customer-centric.
6. Specialized Cleaning Applications
As pressure-washing technology evolves, specialized applications will emerge. From delicate cleaning techniques for historic buildings to heavy-duty cleaning for industrial sites, pressure washing services will cater to a wide range of cleaning needs.
FAQs (Frequently Asked Questions)
Will smart technology make pressure washing more expensive? While there might be an initial investment, the efficiency gained through smart technology can lead to cost savings in the long run. Additionally, the convenience factor can outweigh the initial costs.
Are eco-friendly cleaning solutions as effective as traditional ones? Yes, eco-friendly cleaning solutions are formulated to be effective without the use of harsh chemicals. They provide excellent cleaning results while being safe for the environment.
Can drones replace traditional pressure washing methods entirely? While drones offer many advantages, they might not completely replace traditional methods. Certain tasks, especially those requiring delicate precision, may still require manual intervention.
How will specialized cleaning applications benefit customers? Specialized cleaning applications cater to specific needs, ensuring that surfaces are treated appropriately. This targeted approach enhances cleaning results and prevents potential damage.
How can I stay updated on the latest pressure-washing trends? Following industry publications, attending trade shows, and staying connected with reputable pressure-washing companies will help you stay informed about the latest trends and innovations.
Conclusion
The future of pressure washing services is bright and full of innovation. With the incorporation of smart technology, eco-friendly practices, water conservation efforts, and specialized cleaning applications, the industry is poised to transform the way we approach cleaning and maintenance.
As consumers become more conscious of the environment and seek efficient solutions, pressure washing services are adapting to meet these demands. From residential properties to commercial spaces, the future will bring cleaner, greener, and more convenient options for maintaining the appearance and integrity of our properties.