Pressure washers have become indispensable tools for homeowners looking to keep their properties clean and well-maintained. Whether it's blasting away stubborn dirt from driveways, reviving faded decks, or giving the siding a fresh look, a quality pressure washer can make these tasks a breeze.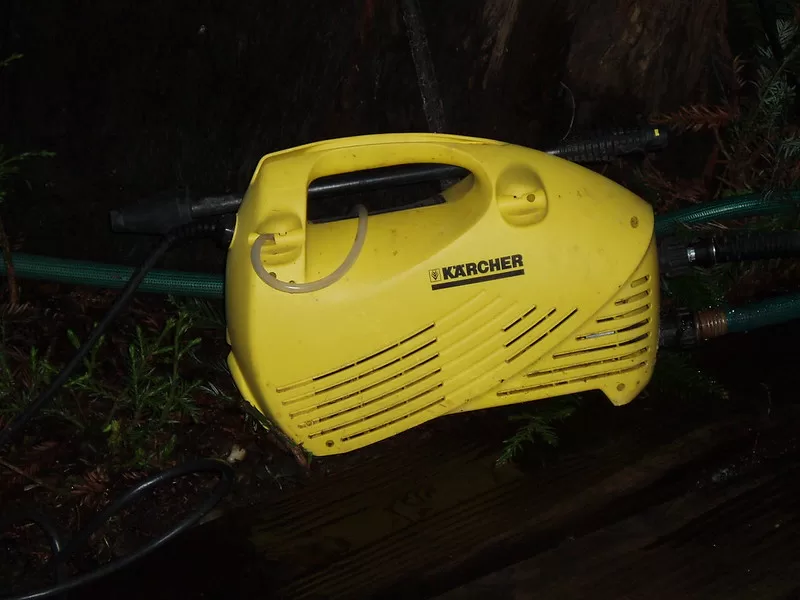 In this guide, we'll explore some of the best pressure washers currently available for homeowners, ensuring that you're equipped with the right tool to tackle your cleaning projects.
In a world where cleanliness and curb appeal matter, pressure washers have emerged as must-have tools for homeowners. These machines harness the power of high-pressure water to effortlessly remove grime, dirt, and even tough stains from various surfaces around your home.
Why Choose a Pressure Washer?
The allure of a pressure washer lies in its ability to revolutionize the way we approach Pressure Washing tasks. Traditional methods often involve strenuous scrubbing, harsh chemicals, and hours of labor, yet results can still fall short.
This is where a pressure washer steps in, wielding the power of high-pressure water to effortlessly dislodge dirt, grime, and stains from surfaces.
The convenience and efficiency offered by these machines are undeniable, as they drastically reduce the time and effort required for cleaning while delivering superior outcomes.
Homeowners seeking a cleaner, more appealing environment can look to pressure washers as their ultimate cleaning companions, enabling them to achieve remarkable results with minimal hassle.
Factors to Consider When Choosing a Pressure Washer
Before diving into the options, it's important to understand what to look for in a pressure washer. Consider factors like pressure levels (measured in PSI), water flow rate (GPM), power source (electric or gas), and additional features such as adjustable nozzles and detergent tanks.
---
Read Also:
---
Top Picks: The Best Pressure Washers for Homeowners
Here's a rundown of some of the top pressure washers that cater to homeowners' needs:
1. Sun Joe SPX3000
The Sun Joe SPX3000 is a versatile electric pressure washer that offers a maximum pressure of 2030 PSI. It comes with five quick-connect spray nozzles, allowing you to customize the water pressure for different tasks.
2. Karcher K5 Premium
The Karcher K5 Premium is a powerful electric pressure washer with a maximum pressure of 2000 PSI. It features a water-cooled induction motor for enhanced performance and longevity.
3. Greenworks GPW1502
For smaller tasks, the Greenworks GPW1502 is a compact and lightweight electric pressure washer with a pressure of 1500 PSI. It's perfect for cleaning patio furniture, bicycles, and other small items.
4. Simpson Cleaning MSH3125 MegaShot
If you prefer a gas-powered option, the Simpson Cleaning MSH3125 MegaShot is a strong contender. With a Honda engine and 3200 PSI maximum pressure, it's suitable for more demanding cleaning tasks.
5. Ryobi RY141900
The Ryobi RY141900 is another electric option with a pressure of 1900 PSI. It features a compact design and an onboard detergent tank for added convenience.
Comparing the Key Features
When choosing the best pressure washer for your needs, it's essential to compare key features such as pressure levels, flow rate, power source, nozzle options, and overall durability. Each of the mentioned models excels in different aspects, catering to various homeowner requirements.
FAQs
Can I use a pressure washer on delicate surfaces?
Yes, many pressure washers come with adjustable nozzles that allow you to lower the pressure for more delicate surfaces.
Is a gas-powered pressure washer better than an electric one?
Both gas and electric pressure washers have their advantages. Gas-powered models tend to offer higher pressure, making them suitable for tougher jobs.
Can I use regular tap water in a pressure washer?
Yes, you can typically use regular tap water. However, some models may recommend using filtered water to prevent clogs and prolong the machine's life.
Do pressure washers consume a lot of water?
Pressure washers are designed to be efficient in their water usage. The high pressure helps clean effectively while using less water compared to traditional methods.
Are maintenance tasks required for pressure washers?
Yes, regular maintenance, such as cleaning filters and checking hoses, is important to keep your pressure washer in optimal condition and prolong its lifespan.
Conclusion
In conclusion, investing in a pressure washer can greatly simplify and enhance your home cleaning routine. After careful research and consideration, the best pressure washers for homeowners are the Sun Joe SPX3000 and the Karcher K5 Premium.
These models offer exceptional power and versatility, making them suitable for a wide range of cleaning tasks around the house.
Whether you need to remove stubborn stains from your driveway or give your patio furniture a thorough clean, these pressure washers will get the job done efficiently and effectively. Don't wait any longer upgrade your cleaning arsenal today and experience the transformative power of a high-quality pressure washer!