That small apartment might be within budget, but does it fulfill your storage needs? When you live in a limited space, it's normal to compromise on closet space. And if settling down in Summerdale, you might need to utilize every inch of the space for your belongings.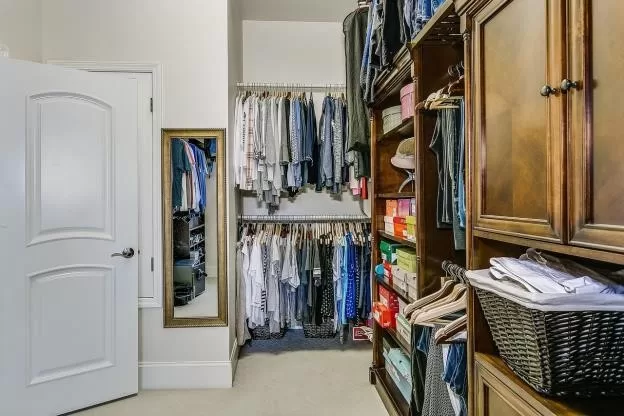 The town is home to white-collar and blue-collar workers, retirees, and families with children. With the region's upward trend of housing growth, more residents are coming in each year.  But with some of the most expensive real estate in Alabama, not all newcomers get to enjoy living in big houses.
The older residents of Summerdale may have larger accommodations with plenty of storage space. But struggling couples and small families are making do with tiny apartments.
So, what's the next step when you're presented with a tiny closet in a new home? You have hats, sunglasses, ties, clothes, and numerous accessories to fit into that minuscule space. If you've already downsized your belongings, it's time to get creative.
Here are some clever tips on maximizing your closet space in small apartments.
1. Consider External Storage
When everything just won't fit, it's time to put something away. Here are some things you may consider putting in a Summerdale self storage facility.
If you have any seasonal decorations, such as Christmas ornaments or Halloween decorations, you can put them in self-storage.
If you have any bulky items, such as a mattress, a box spring, or a large file cabinet, you can put them in self-storage.
Off-season clothes. This could include winter, summer, or any other clothes you don't wear during certain times of the year.
Self-storage is getting increasingly popular, especially with young families who have small homes. It allows them to hang on to their belongings until they make a decision about them.
---
Read Also:
---
2. Going Vertical
One of the oldest tried-and-tested methods of maximizing storage is to use vertical space. Take a look at your closet and note the empty vertical space it has. Instead of the shelves or bars, look at the doors and back. Here are some ideas on how to utilize vertical space:
A second rod: Put another hanging rod a little below the original one in your closet. Hang the longer items, such as pants and slacks, on the higher rod and use the lower one for shirts, blouses, etc.
Divide the shelves: Buy shelf dividers or make DIY ones to section out the space for smaller items; this way, those stacks of clothing won't fall over.
Utilizing the doors: Put hooks and pegs inside the closet door or the back wall. These will be perfect for hanging items like scarves, belts, hats, etc
3. Install Convenient Fixtures
If you're handy around the house or willing to pay for such projects, try installing additional fixtures. These installations don't have to cost much. Here are some ideas on where to start:
Pull-out drawers on the closet shelves make it easier to access anything stored near the back
Adjustable shelving units so that the shelf height is set according to your changing needs
Stackable shelf risers or shelf extenders to create more shelving space when needed
Add floating shelves anywhere you can: outside the closet door, on the wall just outside, or on the side of the closet
Add one more storage space above the closet if your apartment has high ceilings. Since this won't be easily accessible, reserve it for bulkier items like winter clothing, picnic baskets, etc
4. Get Hanging Organizers
You can get all kinds of hanging organizers in the market today. They're usually made of fabric, so you can wash them if they get too grimy. Some types of organizers are for the door, while others can be hung on the rod inside.
In either case, these hanging spaces can make room for shoes, folded clothes, and other small necessities. They can also be useful for dividing certain types of clothes. For instance, you can hang an organizer like this in your closet and use it exclusively for baby clothes. That way, the smaller clothes won't get lost in the mix so easily.
A hanging organizer may not increase the space in your closet. However, it will help you utilize that space better. The open shelf-life structures will allow you to view everything stored inside. This way, you can purge unwanted items whenever they catch your eye.
A word of warning, however. Hanging organizers may not be the sturdiest option. Make sure you don't overfill them or place heavy items inside. If you do, the organizer might turn lopsided, rip, or even fall from its place.
5. Save Space Where You Can
Sometimes, the accessories we use in our closet can save space. These include the following:
Replace the random hangers with slim, velvet hangers; these will save space and also make your closet interior look much neater
Consider tiered clip hangers for items like shirts, pants, or slippery clothing
Get a spinning jewelry organizer to store all your smaller accessories in the closet; these will also free up space in your dresser and bathroom.
Instead of a closet shoe rack, consider shoe risers instead; these will allow you to store more shoes in the same space.
Conclusion
Before you try any of the tips above, the first step to maximizing your closet space is to declutter it. Get rid of any clothes, shoes, and other items that you don't wear or need. This will free up space for the things that you do use.
When you move into a new apartment, it's a good idea to start decluttering and organizing right away. Once you've unpacked all your belongings and found a home for them, it'll be easier to start a new life.
Whether you have a small or large closet, though, keep in mind that they need consistent attention. You may want to keep cleaning out unwanted stuff, reorganizing the stacks, and ensuring everything's in order.