The differences between power washing and pressure washing are subtle and nuanced. Many people tend to use these terms interchangeably.
However, they are quite different, even though both are used for the same purposes.
Before diving deep into the differences between these two terms, we must first know what these two products are used for.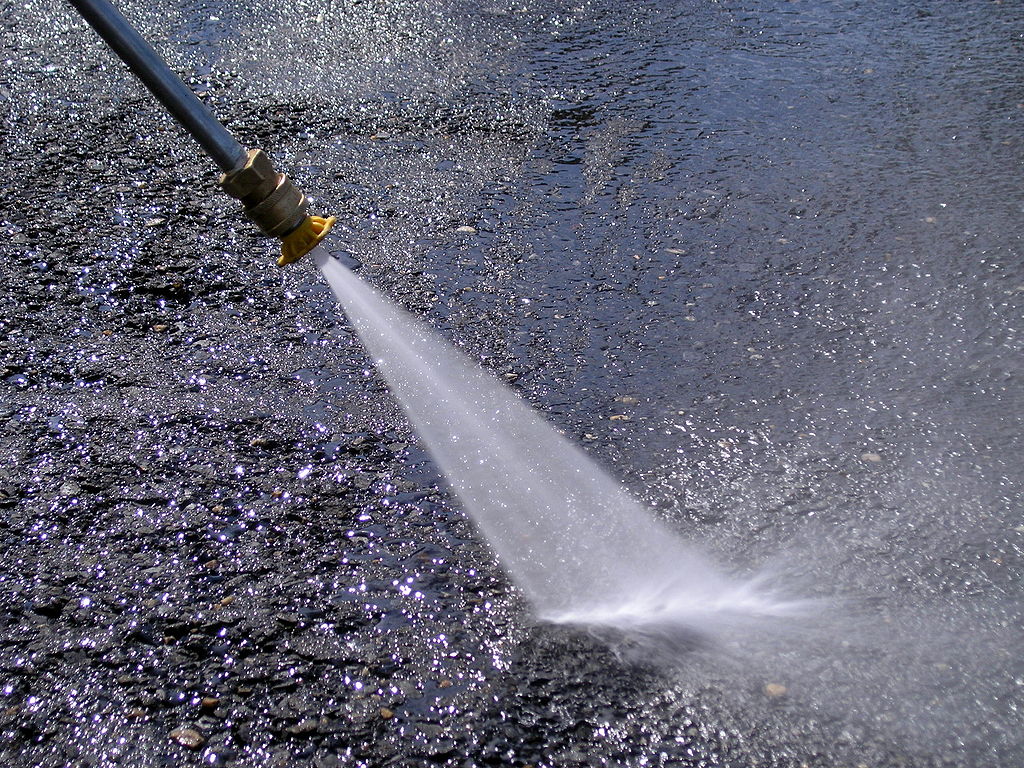 As the name might imply, these two machines are used to wash large surfaces. With their powerful water spray, these machines are used to clean dirt, mud, grime, dust, stains, salt, mold, and other undesirable elements from a large surface.
These machines are employed for cleaning jobs that are almost impossible to complete with traditional methods such as mopping and wiping.
When these machines are used, the result is often a thoroughly cleaned surface. These machines save time, and the operator doesn't have to expend much energy.
The question then becomes, if their purpose is essentially the same, why do you need to know the subtle differences between the two?
These differences, however subtle, are key to how one makes use of both these machines.
If you know about the differences, you will determine which one will be suitable for your purposes.
Power Washer vs. Pressure Washer
The key difference between a power washer and a pressure washer is that the former uses heated water while the latter does not.
Some surfaces require hot water for effective cleaning, while others require high-pressured water.
This key difference between the two determines their efficacy depending upon the job. Here are some major differences between a power washer and a pressure washer.
Water Used
The water used in a power washer is often heated (150 degrees Celsius to 200 degrees Celsius), while pressure washers make use of normal water.
---
Read Also:
---
Cost
Availing the services of a power washer is costlier than those of a pressure washer. A power washer is a more expensive machine due to the presence of a heating system inside it.
On the other hand, a pressure washer isn't that complex as it only uses high pressure to clean surfaces.
Dimensions
A power washer is usually larger than a pressure washer due to a heating system inside it.
On the other hand, a pressure washer is smaller and easier to handle and transport.
Moreover, using a power washer can be a tad bit complicated as one has to familiarize themselves with the machine's heating settings.
Pressure
It's a common misconception that a power washer doesn't utilize high pressure. Power washers use heated high-pressure water.
However, the maximum pressure of a power washer is not as much as that of a pressure washer. A decent pressure washer can have a maximum pressure of 2000 Psi.
Efficacy
A power washer is more effective on oily and greasy surfaces as hot water can easily get rid of them.
A pressure washer, on the other hand, isn't that effective on oily surfaces. For tougher surfaces, a pressure washer is preferred due to its high pressure.
Energy Consumption
A power washer consumes more energy due to its utilization of a heating system. Thus, it is not only a costly machine but also has a high cost of operation.
A pressure washer doesn't use that much power in comparison and is perfect for those looking to get some cleaning done cheaply.
Impact on the Environment
Due to its heating system, a power washer doesn't have to make use of any chemicals. Hot water in itself is an amazing cleaning agent.
However, a pressure washer, more often than not, uses chemicals to get rid of germs. Although, the carbon footprint of a power washer is far bigger than that of a pressure washer.
Need for Detergents
As mentioned before, a power washer doesn't require any extra additive to clean a surface.
Its hot water is enough for cleaning a surface thoroughly. A pressure washer, however, often requires detergent to clean a surface more effectively.
Which One Do You Need?
A power washer is often preferred over a pressure washer for a lot of jobs. It can be used to kill and remove weeds and algae.
It can also be used to clean gutters, wood sidings, aluminum sidings, greasy and oily surfaces, and surfaces plagued by mold and grime.
Its utilization of hot water results in neat and clean surfaces without the use of any detergent.
A pressure washer is preferred to clean exterior spaces. Tough surfaces like concrete pavements, driveways, patios and even vehicles require a pressure washer for thorough cleaning.
Thus, when choosing either one of these machines, base your decision on what aspect you need the most – high pressure or heated water.