As a parent, it can be tough to come up with new and exciting ways to keep your children entertained. But don't worry, we've got you covered! In this article, we will share some fun and easy kids' crafts that you can make right at home.
From painting and coloring to making homemade jewelry ornaments, these crafts are perfect for all ages and can be enjoyed by the entire family. So get your craft supplies ready and let the creativity flow!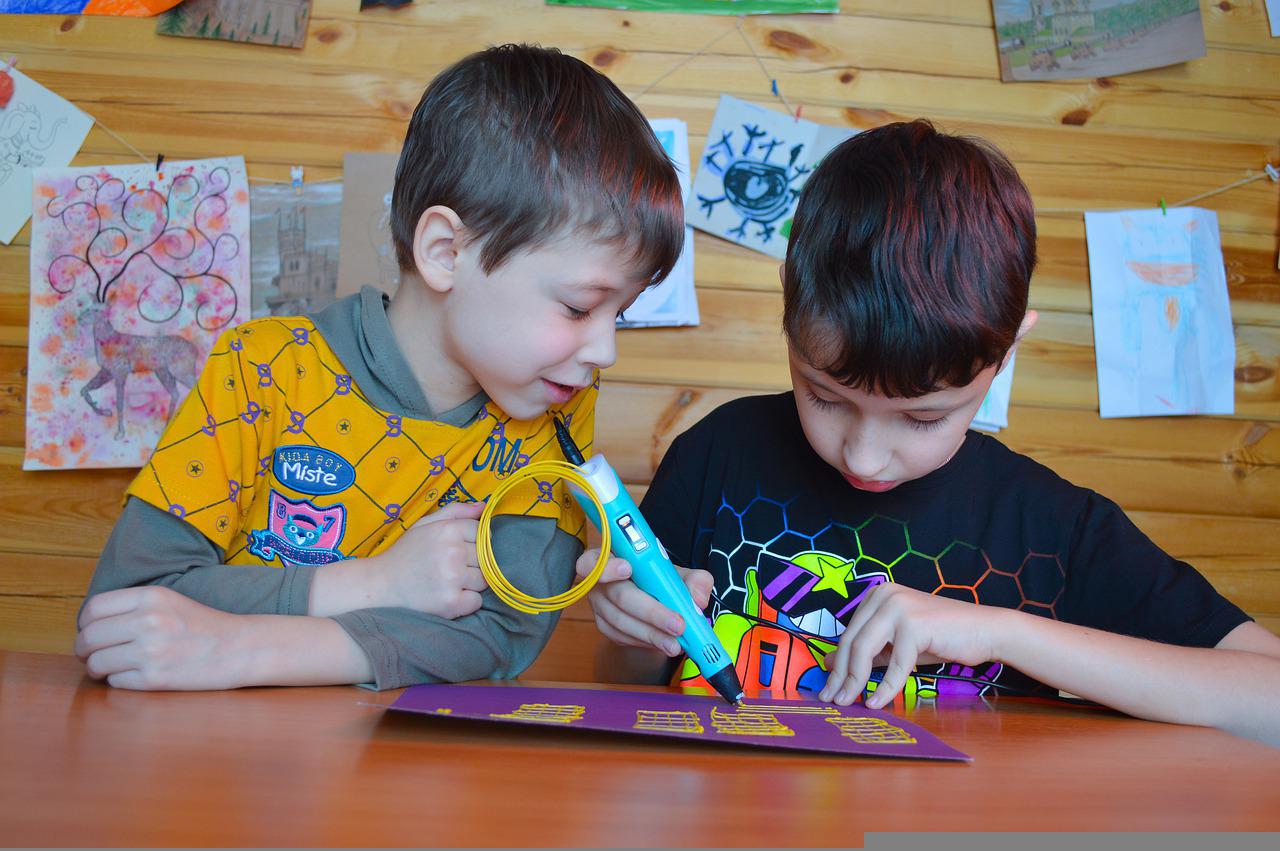 Paint with Watercolors
Painting is a favorite pastime for kids of all ages. But lugging around a bulky paint set can be a pain, especially when you're on the go. Watercolors are the perfect solution: they're light and portable, and you can create beautiful works of art with them. Plus, they're easy to use, even for young children.
Just add a little water to your palette and start painting! The key to success with watercolors is to experiment. Try different techniques and see what you can create. You might be surprised by the results! So, grab a brush and some watercolors, and let your creativity flow.
Decorating a Journal
Journal writing offers a number of benefits for kids. It can help them process feelings, build writing skills, and communicate their ideas. Journaling encourages your child to grow into themselves.
Decorating their journaling materials is a great introduction if you're just getting your child into it. Plus, it makes for great arts and crafts project. Subscription boxes like Japan Crate have a range of stationery items your kid can personalize for their first journal. Every month you'll receive a carefully curated selection of 8 to 10 Japanese stationery items, ranging from notebooks and planners to pens, markers, and fun accessories.
Sew a Simple Pillowcase
Sewing a simple pillowcase may seem like a daunting task, but with a few basic supplies and some careful instructions, anyone can create a cozy pillowcase with ease.
To start, you will need some fabric of your choice and a needle and thread. Next, measure out the desired dimensions for your pillowcase, leaving an extra inch or two on each end. Cut out the fabric accordingly. Then, fold over one end about an inch and sew along the edge to create a hem, making sure to backstitch several times for extra durability.
Once you've finished this step, simply repeat it on the opposite side to form an enclosed opening for your pillow. Finally, simply slide your pillow into its new case, enjoy your hand-sewn creation, and rest easy knowing that you have crafted a cozy pillowcase that is sure to last!
This project is perfect for kids, especially teens. You can get them a sewing machine for kids that are specially designed to make the process easier and more fun. If you are a beginner sewer yourself, you can check what to look for in a kids' sewing machine here. It will walk you through some of the features to look for that will make your kids' sewing experience a good one.
---
Read Also:
---
Make a Paper Plate Sun Catcher
This craft is not only easy, but it's also fun for kids of all ages. All you need is a paper plate, some crayons or markers, and some clear contact paper.
To start, simply have your child decorate the paper plate with whatever colors and designs they like. Once they're finished, cover the entire plate with a layer of clear contact paper. Then, they can hang the suncatcher in their window and watch as the colors glow and shine when the sunlight hits it.
This is a great project for sparking your child's imagination, while also encouraging them to get creative with their art skills. So why not give it a try?
Create a Necklace with Beads and Pipe Cleaners
This craft is perfect for kids who love jewelry. And the best part is, it's super simple to make! All you need is some beads and pipe cleaners. Just string the beads onto the pipe cleaners, and then twist the ends together to secure them. That's it!
If you want, you can get creative with this project and add charms or other embellishments to the necklace. Or, you can keep it simple and let your child's personality shine through with the colors and patterns of the beads they choose. Either way, this is a fun and easy craft that is sure to delight.
Draw a Picture with Crayons
For kids of all ages, there's nothing quite like the feel of a crayon in their hand and the smell of freshly sharpened pencils. So why not channel your child's inner artist with an easy and fun drawing project that is sure to entertain?
If you prefer to color vs draw, there are lots of free coloring pages available online to print and color like the one at this website.
Grab some paper, crayons, markers, or colored pencils, and let your child loose. Encourage them to draw whatever they like, whether it's a picture of their favorite animal or a landscape that they imagine. The sky's the limit!
Cut Out Shapes from Construction Paper
This is a simple but fun project that works great for younger kids. Grab some construction paper, scissors, and glue, and let your child cut out whatever shapes they want. You can also give them other materials to work with, such as pipe cleaners or pom-poms.
Once they're finished cutting out their shapes, they can glue them to a piece of paper to create a collage. Or, if they're feeling really creative, they can string them together to make a mobile or garland.
Build a Block Tower
This is a great project for kids who love to build. All you need is a set of blocks, whether they're made of wood, foam, or plastic. Let your child stack them up into a tower as high as they can. Then, sit back and watch as they test their engineering skills and see how long their creation will stand.
Play Catch Outside
Finally, if you really want to get your kids outside and active, why not play a game of catch with them? You can use soft or hard balls depending on the ages and skill levels of your kids. So grab some friends, head outside, and let the good times roll!
Conclusion
So, if you're looking for a great way to keep your kids entertained, why not try some of these fun and easy kids' crafts? With just a little time and creativity, you can create something beautiful that the whole family will love! So, what are you waiting for? Grab your supplies and get started!