Homeownership is expensive, right from building to maintenance. The average home maintenance costs are a steep $14,448 per year according to GoBankingRates. And you are yet to factor in the unexpected repair costs like fixing leaking roofs or water pooling in your basement.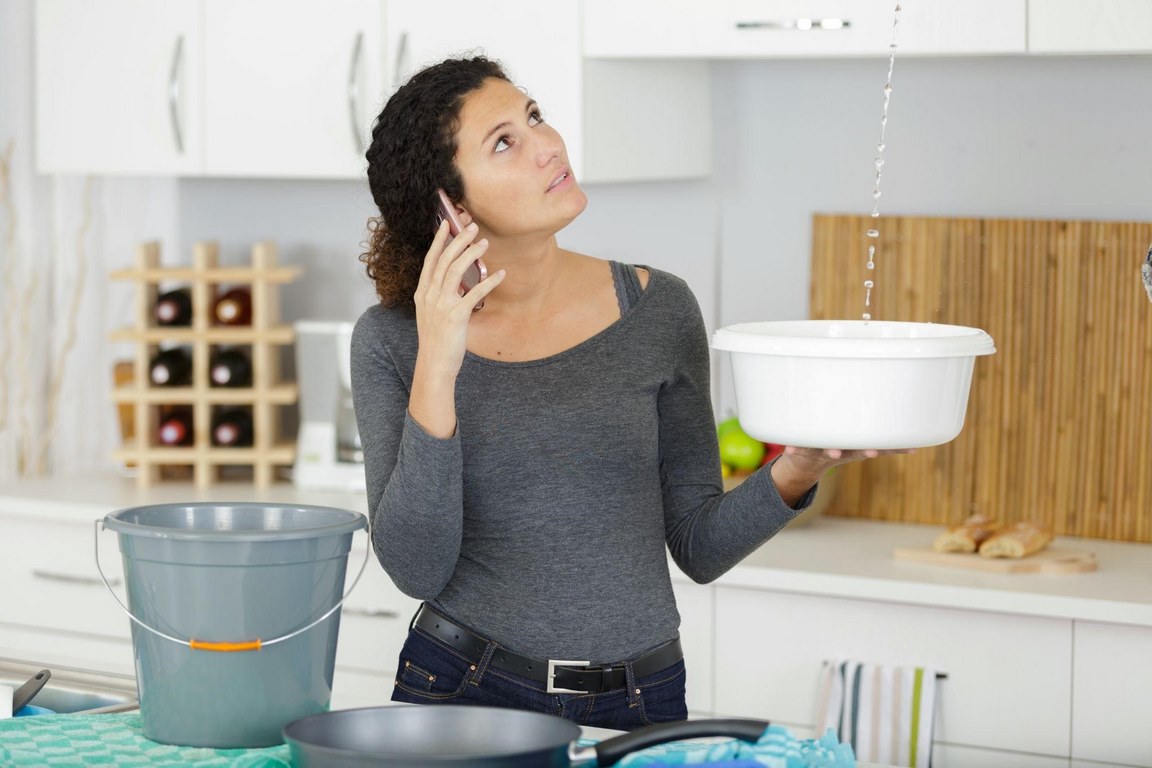 Of all the expenses related to homeownership, home repair costs are the most overwhelming because they are hard to plan for.
Home repair costs can quickly become a never-ending cash leak, leaving your bank account empty and your wallet dry. That is why it's crucial to think about repairs and maintenance right from when you begin constructing the home. As they say, a stitch in time saves nine.
While it is impossible not to expect repairs, there are certain things you can do and mistakes you can avoid to prevent these home repair costs from escalating or from coming too soon.
To give you a rough idea of the money you'll be parting with, here is a home repair costs list with the most expensive home repairs and their estimated costs. [ source: HowStuffWorks ]
Home foundation repair costs: $10k – $40k
Roof repairs: $3k – $12k
Replace siding: $10k
Replacing an HVAC unit: $4k – $8k
Fixing broken water or sewer line: $1k – $2k
Replacing a deck: $7k – $10k
Replacing a septic system: $2k – $15k
Replacing a driveway: $5k
Repairing fire or smoke damage
 Fixing damage from fallen trees
See how crazy these figures can get?
The following suggestions will help you avoid these unexpected and expensive home repairs during construction.
Properly Budgeting and Planning Before Construction
Another way to avoid costly repairs in the future is to do proper planning and budgeting.
When finances start to run dry mid-construction, people are tempted to cut corners, opt for lower quality materials, or hire unqualified professionals.
Design a house that you can comfortably finance and stick to the budget all the way through to the completion. Do not be tempted to make additions midway unless you can afford to do so.
Set a realistic budget by researching the costs ahead of time. And remember to include an allowance for additional expenses like taxes and permits. Compare the prices of similar projects as a benchmark for your costs. This will give you a more accurate picture of what to expect.
Lastly, it is recommended to budget an extra 20% for unexpected costs.
Think In The Long Term
A lot of homeowners do not factor in their future needs and instead focus on their "right now" needs. And because of this lack of a big-picture approach, most end up requiring some modifications and repairs sooner than they anticipate.
Consider timeless designs and trends, sturdy materials, and top-quality appliances, fixtures, and fittings. Fads have a much greater chance of requiring upgrades and repairs than the classics.
Hire Qualified Contractor
The one common mistake many new homeowners make that costs them heavily down the road in repairs is hiring incompetent service professionals because they want to save on labour costs. Inexperienced and unskilled contractors, plumbers, roofers, landscapers, etc., will do a subpar job more often than not.
Avoid this costly mistake by doing due diligence, conducting interviews, seeking reviews from other homeowners, looking up reviews online, and asking to see previous work before you decide to hire a contractor. A qualified contractor will then link you with fellow qualified builders, roofers, painters, and other service professionals.
And if you hire a professional and are not happy with their work, immediately terminate their contract. Otherwise, you will have to hire another one to redo the job or, worse, keep doing repairs down the road.
Do Not Be Tempted To Cut Corners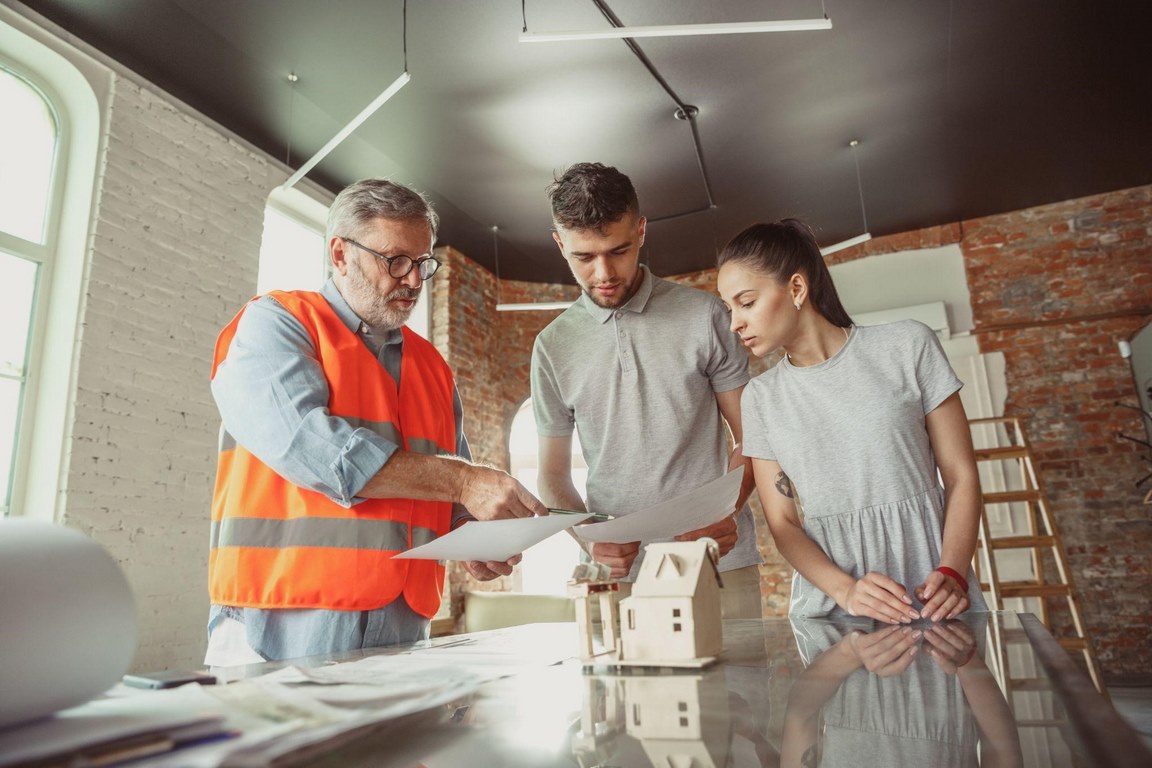 New home construction costs are an expensive affair, and naturally, your instinct is to save costs here and there. However, the quality of your home and your personal safety isn't the time to be doing that.
Your contractor may propose to you some ways to lower the costs. Always weigh the pros and cons of these proposals keenly, making sure you understand the consequences. Many a time, they compromise on the quality of workmanship and materials to reduce costs. Do not seal the fate of your dream home by going cheap and fast.
Check-In On Your Residential Construction Frequently
Choosing to be passive during your home construction is an easy way to invite expensive troubles down the road. While it may seem okay to just drive in and check the progress for a couple of minutes and drive off, you will be surprised at what may go on without your knowledge that will cost you massively in repairs and maintenance.
If you are not actively involved in the building, you will not know if the foundation was left to cure correctly or if the contractor just hurriedly moved to the next step to save time. Again, this is also why it's important to work with a reputable contractor.
You need to frequently be at the site to be able to point out things you don't like as they happen and ensure they are resolved ASAP. You also need to be there to make sure that things are proceeding as per the builder's contract. At the very least, plan to be at the site during mechanical installation, after framing, and after the house is staked. It's far much easier to fix problems during these stages than after the drywall has gone up.
Set Up A Fund For House Maintenance Costs
Even as you implement all these preventive measures, you should still start saving for a repair fund as soon as you can. Experts advise that you set aside up to 4% of your home's value yearly to cover repair and maintenance costs. Having a fund in place will help pay for expensive home repairs like water line repairs and replacements.
Consider Home Repairs Loans and Insurance After Construction
Home repair insurance, also known as a home warranty, is a great way to cushion yourself against future costly home repairs. While both home repair loans and home repair insurance are not needed right at the construction stage, it's worth looking into both options early.
Home maintenance insurance can really come through for expensive repairs like replacing an HVAC system or a roof.
Also, in case you encounter sudden expensive repairs that require urgent attention, and you do not have the funds, you can apply for home repair loans. These loans are offered under personal loans, and depending on the financial institution, they can be taken for up to 15 years. Home repair loans cover a myriad of repairs and renovations like roof fixes, attic insulation, front door remodels, equipment for restorative landscaping or residential demolition rental costs, etc.
So, there you have it, ways to avoid costly repairs during the construction phase. By adhering to all the above tips, you can avoid expensive home repairs down the road.
Need more tips when building your dream home? Take a look at this blog post: How to find trustworthy builders.
---
About Author
Dustin Johnson is the marketing manager of FortisHD and an enthusiast in construction and heavy equipment. Construction has been an integral part of his life, and he is proud to be able to continue to build his future in such an exciting industry. Throughout his career, he has been fortunate enough to be involved with many engaging projects and is appreciated and valued for his works with the contracting team.