In the realm of real estate, visualizing projects before they come to life is crucial for effective design development. Clients, investors, and stakeholders need to envision the final product, making architectural visualization an invaluable tool in the process.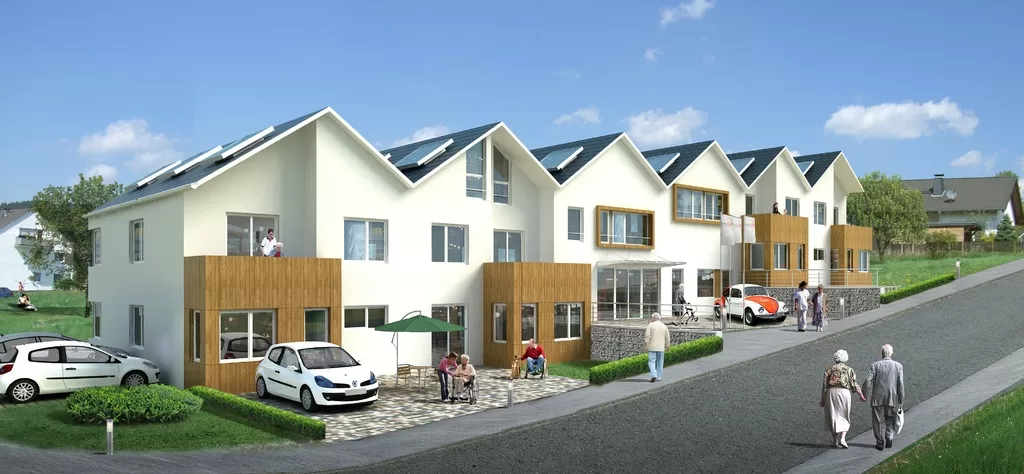 This article explores the significance of architectural visualization in real estate projects, showcasing how it aids in design development and facilitates effective communication between designers, clients, and construction teams.
1. Conveying Design Concepts
Architectural visualization enables real estate professionals to effectively convey design concepts to clients.
Through realistic 3D renderings, virtual walkthroughs, and detailed floor plans, clients gain a clear understanding of the project's aesthetics, spatial arrangements, and functionality.
This visualization, which is usually done by 3D Animation Studios, allows clients to visualize their future spaces. It also enables them to make informed decisions and provide valuable feedback during the design development stage.
---
Read Also:
---
2. Facilitating Design Collaboration
Architectural visualization fosters collaboration among real estate professionals involved in the design process. By creating visual representations of the project, architects, interior designers, and construction teams can work together more efficiently.
Detailed renderings and interactive models help align their visions, identify potential design challenges, and explore solutions collaboratively.
This collaborative approach ensures that all parties are on the same page, leading to more cohesive and successful real estate projects.
3. Minimizing Design Errors and Changes
The use of architectural visualization minimizes design errors and costly changes during the construction phase. By visualizing the project in detail before breaking ground, potential design flaws or conflicts can be identified early on.
This allows for timely adjustments, optimizing the design, and reducing the likelihood of rework or delays. Clients can better understand the final outcome, providing feedback that aids in refining the design and avoiding costly modifications later.
4. Enhancing Marketing and Sales Efforts
Architectural visualization plays a vital role in marketing and selling real estate projects. High-quality visual representations, such as photorealistic images and immersive virtual tours, captivate potential buyers and investors.
These visuals provide a realistic glimpse into the future property, allowing clients to emotionally connect with the space.
Enhanced marketing materials enable real estate professionals to effectively showcase the unique features, aesthetics, and lifestyle aspects of the project, ultimately driving sales and generating interest.
5. Engaging Stakeholders and Obtaining Approvals
Architectural visualization is instrumental in engaging stakeholders and obtaining project approvals. Visual representations help communicate project proposals to government bodies, community members, and investors.
By providing a realistic portrayal of the project's impact and benefits, it increases transparency and encourages buy-in from all involved parties.
Clear visual communication ensures that stakeholders have a comprehensive understanding of the design intent, facilitating smoother approval processes and project progression.
Conclusion
Architectural visualization serves as a powerful tool in the real estate industry, enabling designers and clients to visualize projects and streamline design development.
By leveraging detailed renderings, virtual walkthroughs, and interactive models, real estate professionals can effectively convey design concepts, foster collaboration, minimize errors, enhance marketing efforts, and engage stakeholders.
The use of architectural visualization enhances the overall design process, leading to successful real estate projects that meet client expectations, attract buyers, and create remarkable spaces.