Building a custom home is an exhilarating journey. It provides the unique opportunity to design and create a space tailored to your exact needs and personal style.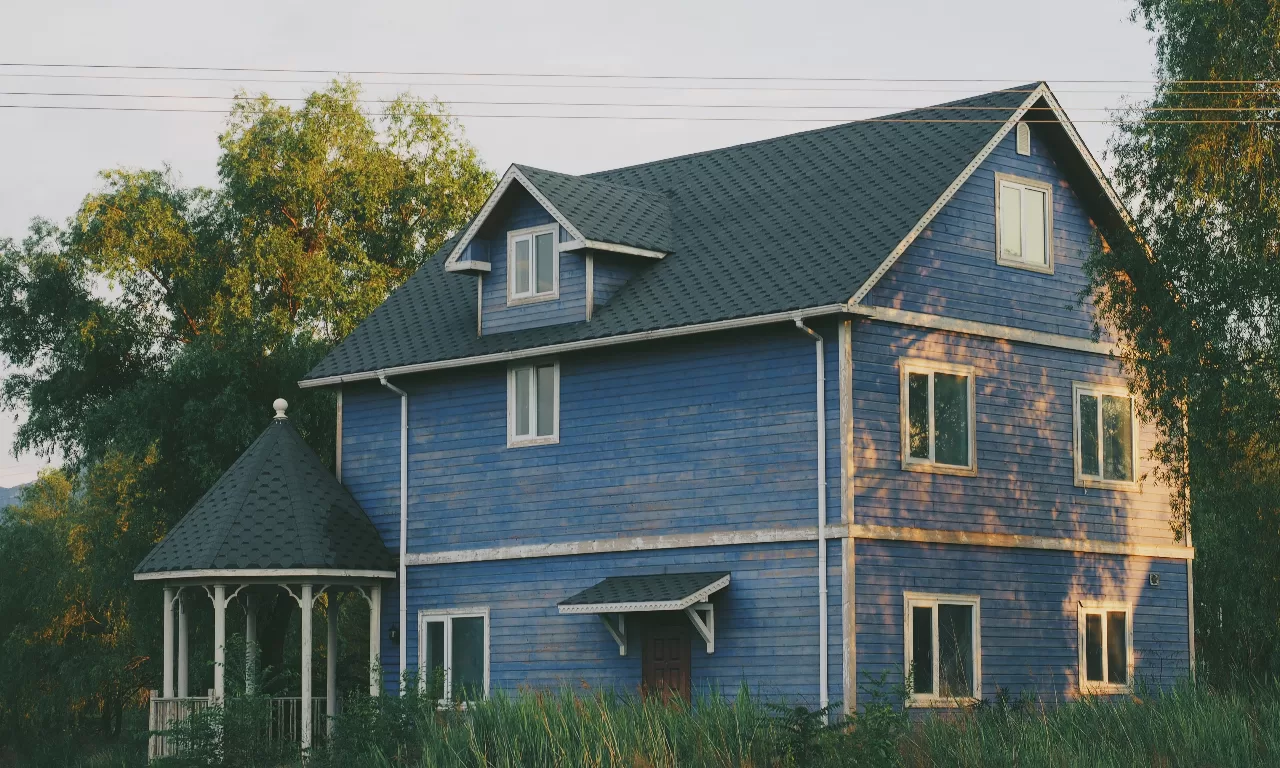 However, the process can also be complex, involving a myriad of decisions and careful coordination among various professionals.
Taking a step-by-step approach to your custom home project can make it more manageable and enjoyable. This article will guide you through the essential steps in custom home building, ensuring a successful project.
Establish a Clear Vision
Before embarking on your custom home project, it's crucial to have a clear vision. This encompasses not just your aesthetic preferences but also your lifestyle needs.
Do you love entertaining and need a large, open-plan kitchen and dining area? Or perhaps you work from home and require a dedicated home office? Defining what you need and want in your custom home is the foundation upon which all other decisions will be made.
A vision board can be a great tool to help you visualize your dream home. Collect images of houses, rooms, materials, and finishes that inspire you. This will help communicate your ideas to your architect and builder later on.
---
Read Also:
---
Budget Planning
Next, you'll need to set a realistic budget. Building a custom home can be expensive, and costs can quickly spiral out of control without careful planning. Your budget should include land costs, construction costs, professional fees, and a contingency fund for unexpected expenses.
Remember, it's not just about how much you can afford to spend but also about how you choose to allocate your budget. Prioritize spending on areas that will bring the most value to you and your family.
Land Acquisition
One of the first tangible steps in the custom home-building process is acquiring land. The location and characteristics of your plot will significantly impact your home's design and construction.
to consider include the size and shape of the plot, its gradient, the soil type, and any existing vegetation or structures.
Make sure to investigate local zoning laws and building codes, as these can affect what and where you can build. You may also want to consider the plot's orientation, views, and its proximity to amenities and facilities.
Custom Home Builders: Your Trusted Partners
Building a custom home is not a solo venture. It involves coordinating with various professionals, from architects and engineers to tradespeople and interior designers. One of the most crucial roles in this team is that of the "custom home builders."
Custom home builders bring your vision to life. They manage the construction process, coordinate with other professionals, and ensure the project stays on time and within budget.
They have the knowledge and experience to navigate challenges and solve problems, ensuring a smooth building process.
When choosing your custom home builders, consider their portfolio of previous work, check references, and ensure they understand and share your vision for your dream home.
Architectural Design
Your custom home's design is what sets it apart. This is where your vision and ideas take shape. Working with an experienced architect is crucial at this stage. They can translate your needs and wants into a functional and aesthetically pleasing design.
The design phase involves developing floor plans, exterior elevations, and detailed drawings for construction. It's a collaborative process that may involve several revisions until you're satisfied with the final design.
Custom Home Builder: Overseeing the Construction Phase
Once you have your design and all necessary permits, the construction phase can begin. This is where your "custom home builder" steps in to oversee the day-to-day operations on the site.
They ensure that the work is carried out to the highest standards and resolves any issues that arise during construction.
During construction, regular communication with your builder is key. Regular site visits, meetings, and progress updates will help ensure everything is going according to plan and that you're happy with the quality of the work.
Landscaping Considerations
While the focus of custom home building often centers on the house itself, don't forget about the importance of outdoor spaces. Landscaping adds to the overall aesthetic appeal of your property and can significantly enhance your enjoyment of your home.
Start thinking about landscaping early in the process. Do you envision a lush backyard with a pool for the kids? Or perhaps a low-maintenance xeriscape for water conservation? You might also want to consider outdoor living spaces, such as a patio or outdoor kitchen.
When planning your landscape, think about the maintenance it will require. Also, consider how the landscape will mature over time – what might look great now could become overcrowded in a few years.
Selecting Energy-Efficient Options
As part of your custom home project, consider incorporating energy-efficient features. Not only do these reduce your environmental impact, but they can also lead to substantial savings on your energy bills over the long term.
There are many ways to make your home more energy-efficient. This could include installing high-efficiency appliances, choosing high-performance windows, or incorporating renewable energy sources like solar panels.
An experienced builder or architect can provide valuable guidance on the most effective energy-efficient options for your specific home design and location.
Warranty and Post-Construction Support
Once your custom home is complete, it's important to ensure you have the necessary support should any issues arise.
Most reputable builders will provide a warranty for a certain period following the construction. This warranty should cover any defects in workmanship or materials.
Also, make sure you understand how to maintain your new home. This could involve understanding the maintenance requirements of your HVAC system, knowing how often to seal your deck, or being aware of the signs of potential issues like water leaks.
Having this knowledge can help you keep your new home in top shape for years to come.
Conclusion
In conclusion, building a custom home is a rewarding but complex process, filled with significant decisions and exciting milestones.
By establishing a clear vision, planning your budget, working with trusted custom home builders, and energy-efficient options, you can ensure a successful project.
Remember, a well-built custom home is not just about the end product but also the journey of creating a space uniquely tailored to your needs, desires, and lifestyle.