The demand for pre-owned and new homes has increased in the past few years due to the preceding pandemic and remote work models.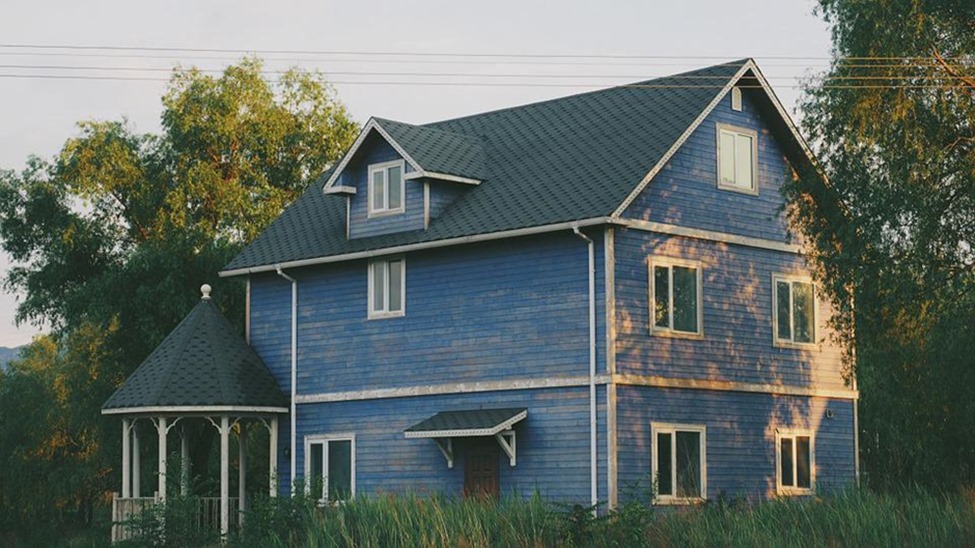 Unfortunately, these demands have been met with a lack of affordable housing, making it difficult for homebuyers to find quality properties.
Unlike before, more homeowners have realized the benefits of choosing custom homes over homes already on the market. Below are a few tips to reduce the construction costs of your custom home.
1. Choose a Simple Design
The best way to build a cheap custom home is by picking a simple design. Surprisingly, multiple-story buildings are cheaper than sprawling one-story houses, so you should consider building up if you want more space.
If you think settling on a box-style house isn't attractive, make the exterior interesting with lighting, shutters, landscaping, and other affordable décor options. Roofing costs can also quickly add up, and you should find ways to reduce this expense. Multiple roofing options can affect the total cost of building your house. Simple roof designs cost less.
For instance, it costs between $6,000 and $15,000 to install a flat roof on a 1500 sq ft house. Gable roof costs between $12,000 and $18,000 and can surpass $25,000 if you include the cost of asphalt shingles. Complicated roof designs, such as the mansard roof, which has multiple pitches and a flat roof, cost between $20,000 and $25,000.
These costs vary depending on several factors, such as the square footage of your house, materials used, number of pitches, steepness, and slope length. Using dormers also increases the total cost.
2. Figure Out Important Features
Building a custom house allows you to create a home that suits your needs. You can reduce costs by avoiding rooms, additions, and features that aren't necessary. You should focus only on what you need. Consider the following questions before you start constructing:
How big do you want your house to be?
What rooms will you be using regularly?
How much storage space is required?
Will your family need change soon?
You should also make adjustments based on the nature of your family. For instance, if you rarely use the dining room, choose a floor plan with an open kitchen design. If your family might grow soon, add a bonus room or unfinished basement.
---
Read Also:
---
3. Choose Building Materials Carefully
Building materials come at different costs. Choosing affordable building materials can dramatically reduce the total construction costs. Below are a few things to consider.
Reclaimed materials: Reclaimed materials are not only trendy but also cost-saving. Buying reclaimed doors, windows, wood floors, and other decorative materials can save a lot. If you aren't sure where to find these items, Planet Reuse, salvage stores, Craigslist, or a home being brought down are good places to search for them
Prefabricated panels: Prefabricated panels are typically custom-built panels constructed in the factory before being delivered to the construction site. Shipping ready-to-install walls and floors can save on framing and construction labor costs. You won't be paying for extra labor to assemble and frame your custom walls. They closely resemble modular buildings.
Cob: This is a mixture of subsoil, clay, and straw. The resulting mixture is thick, providing unmatched thermal benefits and energy efficiency. Fortunately, most cob ingredients are freely available onsite. Cob also lasts longer and requires a simple additional layer during the repair.
Shipping containers: Using shipping containers as the structure of your custom house is another excellent alternative. These containers are already intact, saving you a lot on construction costs. However, you should work with the right builder to convert the container into a livable space.
4. Compare Various Building and Construction Loans
Most homeowners who want to buy pre-built homes use traditional mortgages. However, if you are designing a custom-built home, you need different financing for your project. You should search extensively and understand the various land, building, and construction loans available to save money.
Building, lot, and construction loans for custom homes greatly vary from traditional mortgages. The terms of these loans are shorter and charge high-interest rates. You should also replace your loan with a mortgage loan once the building is complete. Below is a quick overview of these loans.
Land loans: Also called lot loans are advanced to individuals who want to buy construction land. They are short-term and require high down payments and interest rates.
Construction loans: You should have a design plan and builder to qualify for construction loans. They are short-term and funded specifically to foot construction costs. They are also called story loans, as they reflect your specific building plan.
All-in-one construction loans: These are permanent loans that can be reserviced for a regular mortgage. They are cost-effective as you will only pay for the fees and the closing costs once.
5.  Shop Around for the Best Home Builder
Your construction contractor should be your ally when it comes to saving costs on custom-built homes. You should search extensively to find a suitable builder.
An experienced builder will help you identify the best ways of saving during construction. You should also streamline the construction process by choosing a builder who has designed and worked on similar homes before.
6. Install Energy-Efficient Appliances for Rebates and Taxes
Green building saves the environment by reducing landfill waste and costs. While energy-efficient materials, such as high-efficiency windows and better insulation, may be costly upfront, homeowners ultimately save a lot from their energy bills.
As you design your custom home, consider wind or solar energy as your power source. However, ensure that these energy options are available in your locality. Using energy-efficient appliances also makes you eligible for rebates and tax breaks.
Endnote
Building a custom home is a preferred alternative for those who don't want to buy a home. While it may seem challenging at first, working with experienced builders can ease your way out. Unlike prebuilt homes, you can design your dream home and won't have to budget for renovations.