The kitchen is considered to be the heart of a house.
A kitchen is where all the fireworks happen, and the result is delicious food. A kitchen is a place where a substantial amount of time is spent cooking.
Some kitchens also work as a dining room where eating and socializing takes place. If your kitchen is failing to provide you with the required convenience, then your day might get much rougher. If a kitchen can't provide for the family's needs, it's time to renovate.
Renovating kitchens is a very practical option when it comes to fixing many of the permanent kitchen problems. It also allows you to get creative and leave a personal mark in the house design.
However, as is common with all renovation, you need to know what you are doing. Have a redesign plan and work with professionals who will guide you through the way and take care of the more technical aspects.
Every house owner will have a different idea in mind, and it's all good, but there are a few aspects that are essential in any kitchen renovation.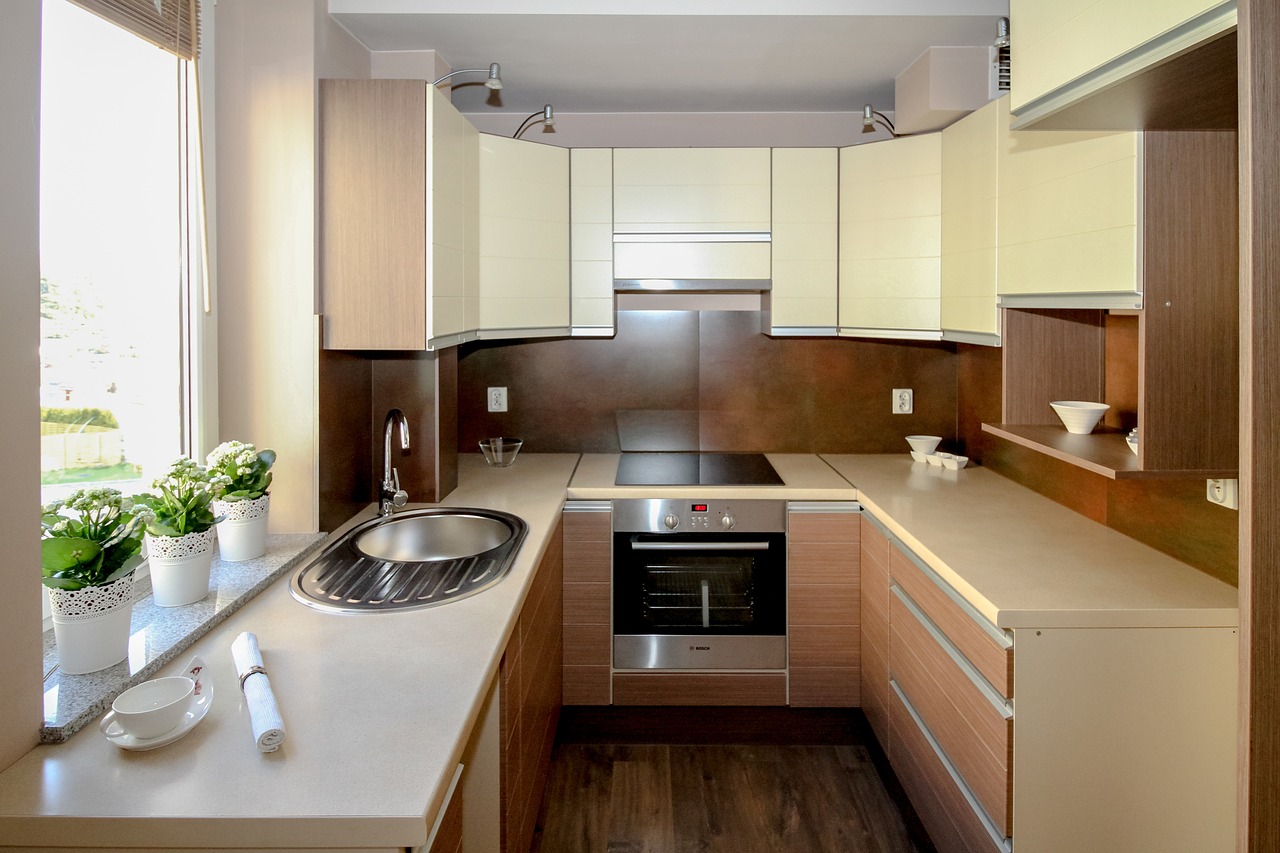 You want to focus on the efficiency of your kitchen just as much as the aesthetic. So, before you think about the color combination, think about the layout you will go for.
It can be you or your designer who chooses the format but make sure it helps you with your workflow in the kitchen.
The experience you have in your kitchen is highly affected by the kitchen layout as it either helps or interrupts your movement in the kitchen.
Things like the placement of different kitchen elements have a significant impact on the workflow inside the kitchen. So, let's discuss the various things you need to think about before you decide to renovate your kitchen.
---
Read Also:
---
Mind the Workflow
What are the most used appliances in your kitchen? Which elements are more needed? These would be the stove, the sink, and the fridge.
In kitchen design and renovation, these things take the most focus—placing them creatively and thoughtfully, improving your workflow. You want to move seamlessly and transition from one task to another without having to move too much.
A better workflow efficiency entails that you can complete more work at less time with the lesser effort given. You want to transition between cleaning, cooking, and cutting seamlessly.
Without making anything needlessly tricky, you want the layout to help at least 2 people to work effectively at the same time without bumping into one another.
Make it Multi-functional
Unlike the old days, kitchens are now used for more than just cooking or food preparation. People have dining spices combined with the kitchen, and even the kitchen can be used as the main room in parties.
You want an open kitchen that's inviting and allows the chef or the cook to have an uninterrupted space.
You can create somewhat like a kitchen island with its own couch and sitting space and have dining space on the side.
Cabinets
Cabinets consume 50% of the total remodeling cost of a kitchen. Let's not forget the importance of custom kitchen cabinets in kitchen renovation.
Some people tend to repaint or reface their cabinet, but if your cabinet is worn out or unsalvageable, you opt for a new one.
A custom cabinet allows you to create avenues for you to change up the layout of your kitchen, making it more functional for your family. It changes the kitchen's feel as well, allowing you to be more creative with your options.
Tiles
You have many options to go for when it comes to flooring for the kitchen, but tiles are the most popular. Tiles can be used in many locations inside your kitchen.
Tiles are much easier to clean and are not damaged by water spills, and they come in various designs and sizes.
As for your kitchen walls, you can also just opt for tiles, and they will act as an extension to the backsplash
Countertops
The countertop in a kitchen helps us complete many of the essential tasks done in a kitchen, from preparing food to serving them. Storage is another area where countertops extend their help.
Storing smaller appliances and cleaning are also some things that countertops help with. If you are renovating your kitchen, this is one area you definitely don't want to skimp at.
The more common countertops are the marble or the granite ones, but you can go with different long-lasting and attractive options.
Opting for the right countertops will help it withstand almost anything while also providing excellent ROI when and if you decide to sell your house in the far future.
When thinking of kitchen remodeling, you want to plan ahead things like the tiles you want, the countertops you will go for, and custom cabinets for your kitchen.
New Paint and Lighting
As we mentioned earlier, before new paint, you need to focus on more pressing matters. We took care of all the significant focuses when it comes to kitchen renovation, which is when we talk about painting.
The painting of the kitchen is very subjective and mostly depends on your personal preference. A right combination of good paint and lighting will take your kitchen aesthetic to new heights.
One of such elements should be island lights for the kitchen area. When it comes to lighting, you need to know what you are doing, and it's better to have a professional guide you through the process.
Visit any lighting showroom near you to possibly have some assistance in your endeavor. It will also help you choose from a collection of island ceiling lights. As for the paint job, you can pretty much go with the flow and see what fits your taste best.
These days various smartphone apps allow you to test out different colors through augmented reality apps. When it comes to choosing a better painting, some suggestions are to choose a color that's light and bright.