Jazz Up Your Floors with Laminate Flooring — If your floors have that certain blah look or are worn and torn, there are a lot of viable options to spruce up your floors, one of which is installing laminate flooring.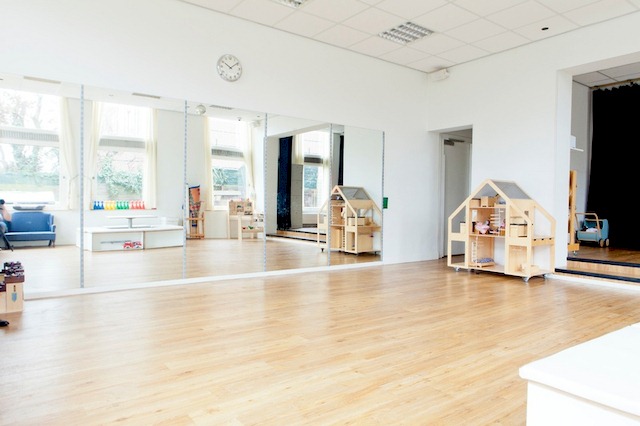 With the beautiful look, durability, low cost, ease of installation, and variety of choices, laminate flooring is a great option for a beautiful new floor in your home.
Jazz Up Your Floors with Laminate Flooring
In this article we will explore the advantages of using laminate flooring, the many types and brands of wood laminate flooring and laminate tile flooring, rooms in your home that are good for laminate, as well as the care and cleaning of your laminate floors.
When I first installed laminated wood flooring in my kitchen and dining room many years ago, it was then a new option so was hard to find just what you wanted and was expensive. That has all changed. Now there are so many companies making it that it is very easy to find just what you want at very reasonable prices.
With the special tools and accessories now available, it is also fairly simple to install flooring laminate. I have provided an article of Great Tips and Insight to Easily Install Your Laminate Floor to help you.
I have sprinkled some Amazon links to different types and brands of laminate as well cleaners throughout. Amazon actually offers a wide variety with many items coming with free shipping. If anything, it gives you an idea and visual of what is out there.
Advantages of Using Laminate Flooring
So what are the advantages of using laminate flooring over hardwood?
A laminated floor is very durable and does not need to be touched-up or re-done as long as it is not damaged. It is difficult to damage a laminate wood floor. I once dropped a floor jack on my entryway laminate floor and it left no damage, not even a scratch.
It is much cheaper to buy than hardwood. With so many companies making quality laminate flooring, the prices are quite cheap.
The laminate flooring either snaps or glues together and "floats" on top of the existing floor instead of being nailed or glued to it. This means that the laminate tiles can be laid right over the top of most existing floors and is something that many homeowners can do themselves.
Laminate floor tile comes in types that the tongue-and-groove planks are glued together and glue-less laminate flooring where the planks or tiles snap together.
So where can you install laminate floor tiles in your home? Basically in places where you will not have standing water AT ALL.
For Kitchens and Bathrooms?
I personally would never recommend that laminate floor be installed in bathrooms. There is just too much water on the floor there.
With regular laminate flooring, it doesn't take much water to get in the seams and start to undermine the fiberboard flooring material, also known as the core.
There are a number of newer processes that manufacture the core with resin and plastic instead of the normal fiberboard. These claim to be waterproof laminate flooring or water resistant laminate flooring.
Even if you bond between the seams of each piece as directed, I personally would not trust it. If water gets in the seams it may not destroy these waterproof tiles, but water would still get under the floor. I would never recommend to use laminate flooring in the bathroom.
I have installed kitchen laminate flooring in my kitchen, but it was the type that the planks glue together and I was very liberal with the glue. This provided a pretty good seal between planks.
I have seen at least two occasions of glue-less laminate flooring installed in kitchens followed by the dishwasher leaking and destroying the floor either immediately or over a short time. I would never recommend glue-less type flooring for laminate kitchen flooring.
From my experience, it is safe to use in basements as long as it is dry. You must make sure to use an underlayment for this and all installations.
Underlay for the laminate flooring provides a water vapor for over cement installations and provides a softer and quieter floor for all installations. Some flooring already comes with the underlay attached to each piece, thereby eliminating the need to buy a roll of underlayment.
Types of Laminate Flooring
There are so many types of wood laminate floors as well laminate tiles that resemble stone.
There are many selections of dark laminate flooring like cherry laminate flooring, walnut laminate flooring, and some of the dark maple laminate flooring.
Some of the lighter tones include oak laminate flooring, pine laminate flooring, and bamboo laminate flooring. These are just a sampling of the types of laminate flooring that you can find.
There is a wide-variety of stone-looking tile laminate flooring in many colors, styles, and even textures.
Cleaning Laminate Flooring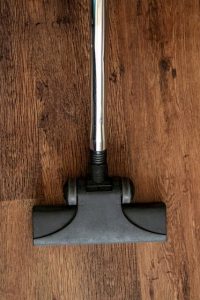 So once you have installed the floor, the next question is… how to clean laminate wood floors. You need to be a little careful when it comes to cleaning. Remember the earlier statements about getting a lot of water in the seams?
This isn't meant to scare you. I spilled liquids all the time on my floor and had no damage after many years. Just clean it up quickly.
When mopping, do not fill a pail and slop a bunch of water on the floor like the old days.
You should always read the flooring manufacturer's instructions for the best way to clean laminate floors.
Most users have found that the mop is the key to cleaning the floor well without leaving a film or residue.
A good microfiber mop that is damp with water and maybe a little vinegar mix should be all that is needed for good laminate floor cleaning. A regular sponge mop will displace too much liquid, leaving a residue.
There are a number of commercial laminate floor cleaners available. They may or may not work any better than vinegar and water.
Again, don't put a lot of water or cleaner on the floor and leave standing. Periodically check your floors after a few times of laminate floor cleaning. Too much water or harsh cleaners can get into the seams and make them start to curl up a bit. Change cleaning strategies if you begin to see this.
Laminate wood floors really are a great way to add new life to a room with not much expense.
Take a look at the wide assortment of choices available and you are sure to find just the right look for you.
Good luck and enjoy.
Resource for "Jazz Up Your Floors with Laminate Flooring"