Homeowners always aim to have a sleek, beautiful, and functional home. To make this possible, they must incorporate different access doors, including the exterior flush access panels, to elevate their homes.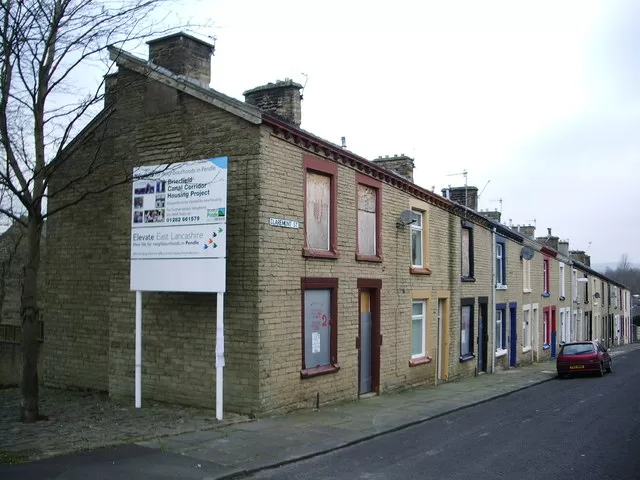 These access doors are an excellent solution that lets security personnel, compliance officers, maintenance team, and homeowners quickly access mechanical equipment and utility connections, such as HVAC units, generators, electrical panels, and water meters.
Installing access doors offers various benefits. It not only balances the need for aesthetics and functionality. But it also provides the following advantages:
It safeguards the home's vital components and systems.
Leaving HVAC units, cables, and wires outside unprotected will expose them to various harmful elements, such as extreme weather temperatures, hail, and rain—which may cause them to corrode or compromise the component's functionality.
Protecting them with exterior flush access panels such as the XPA exterior flush access panel is vital to prevent debris accumulation, UV radiation, unauthorized access, vandalism, and theft.
By installing the access panels, you can secure these systems from potential damage and ensure a smooth operation throughout the day, keeping the entire home cozy for your family and friends.
It promotes long-lasting functionality.
In the architecture and construction industry, the materials' durability is vital to ensure that the construction and architectural elements can withstand the test of time. Building components like access doors and panels need robust and sturdy structural designs to protect them from environmental factors that may cause wear and tear.
Like the exterior flush access panel, which primarily uses stainless steel or aluminum (depending on their make and model), you can guarantee that the components it protects maintain integrity and functionality over time.
It requires minimal replacements or repairs, ensuring a long-lasting performance.
Access doors and panels have specific designs to endure the rigors of everyday use and exposure to potential risks. Their sturdy design and resilient materials ensure they are resistant to damage, leading them to minimal service visits for repairs.
Incorporating the hardwearing access panels into the home's design ensures the components are well-protected, and there's no need to spend extra cash for frequent replacements and upkeep. With their materials, construction, and protective finishes, they can guarantee minimal maintenance needs and a longer lifespan.
---
Read Also :
---
It serves multiple purposes, making it versatile and adaptable.
The exterior flush access panels' primary purpose is to provide authorized personnel with quick and easy access to various components. But do you know that they serve multiple purposes?
You can utilize the access panels as concealed storage areas or as barriers to critical areas prone to unauthorized access.
Concealed Storage: The exterior flush access doors have safety and security mechanisms that make them ideal for storing personal belongings, valuables, and seasonal decorations and hiding them entirely from plain sight.
A Barrier to Critical Areas: Access panels installed in exterior walls also efficiently restrict unauthorized access to utility meters, outdoor plumbing, or crawlspaces. Additionally, its enhanced security features add more security protection.
It is easy to install.
One of the primary benefits that the exterior flush access panels have is their installation process. Manufacturers ensure that most individuals can install the panels entirely with the help of the easy-to-follow installation guide that usually comes with the kit.
Homeowners can DIY install the access panels to save on labor costs. Or, if they have contractors and installers during the upgrade, they can smoothly and efficiently install the boards without needing heavy machines and special equipment. You can reduce labor costs and lessen the installation timeline through this.
It blends seamlessly with its surroundings.
Homeowners are particular when it comes to its aesthetics. They want to ensure that the architectural and construction elements blend harmoniously to create the smooth and sleek design they need.
Selecting the best customizable flush access doors with paintable finish and texture ensures they contribute to the overall visual appeal of the place—merging flawlessly with the exterior's design and style.
For example, if you want a colonial revival design with brick designs on its façade, you must paint or decorate the access panel to match the motif. You can easily do this in exterior flush access panels.
You can design it with a faux brick texture to create a unified appearance and undisrupted architectural design while concealing the frame and panel.
It has exceptional energy efficiency.
Exceptional energy efficiency is another advantage exterior flush access panels offer. They have specific insulation properties that are tailored-fit to most home's needs. This layer of insulation helps minimize heat loss and gain to maintain a comfortable room temperature. It helps seal off access points and mitigate thermal bridging.
Most exterior access doors have this feature, preventing air leakage, draft issues, and moisture buildup. By installing the panels strategically, you can enhance the home's energy efficiency, resulting in a more comfortable and relaxing place to stay.
Exterior Flush Access Panel Quick Installation Guide
Step 1 – Prepare the Tools and Materials
Gather all the tools and materials needed to install the access panel. Follow the list in the installation kit, which will usually include the following:
Caulking gun
Chalk or pencil
Safety gears
Measuring tools
Cutting tools
Exterior Flush Access Panel
Screwdriver or Drill
Paint or Finish
Level
Step 2 – Determine Installation Place
Strategically place the access panel on the exterior surface. Consider factors affecting its functionality and accessibility, such as dimension, existing components, and safety and security.
Ensure to put it in a location with no obstruction or interferences that may affect its ease of use and the structure's aesthetics.
Step 3 – Mark and Measure the Area
Get the exact measurement of the access panel's dimension. Once you have the numbers, properly mark the area using chalk or a pencil and level it to prevent alignment issues.
Step 4 – Cut the Opening
Gently cut the marked area using the suitable tool. Please carefully run the device on the marked outline to prevent cracks or small openings that may cause air and water leakage.
Step 5 – Install the Access Panel
Before installing the access panel, ensure its levels to its surroundings. Align it properly and follow the installation guidelines that come with it.
Step 6 – Seal the Edges
After mounting, apply sealants or weatherproofing materials to ensure that water and moisture cannot infiltrate the components.
Step 7 – Blend the Access Panel to the Exterior's Design
Paint the panel to match the structure's surrounding surface. Remember to paint it using the exact color and tone of the exterior's paint.
Step 8 – Test and Adjust the Panel
Check if the panel fits perfectly to the frame, check for gaps and cracks, and try opening and closing the board to see if it smoothly operates.
If there are small openings, seal them immediately to prevent them from affecting the other areas.
Conclusion
Exterior flush access panels have various advantages that will significantly enhance a home's functionality and aesthetics. They provide simplified access and protection to utilities from different weather conditions while seamlessly blending into the exterior's design and style.
With the access panel's versatility, you can customize it to match your desired vibe. This energy-efficient and cost-effective solution encourages construction professionals, architects, designers, and homeowners to incorporate a construction project, whether existing or renovated.