In a seemingly endless list of home improvement projects and tasks you could tackle as a homeowner, exterior upgrades deserve a spot at the top. Home exterior design is more critical than ever, enhancing the overall look of your property while providing recreational benefits.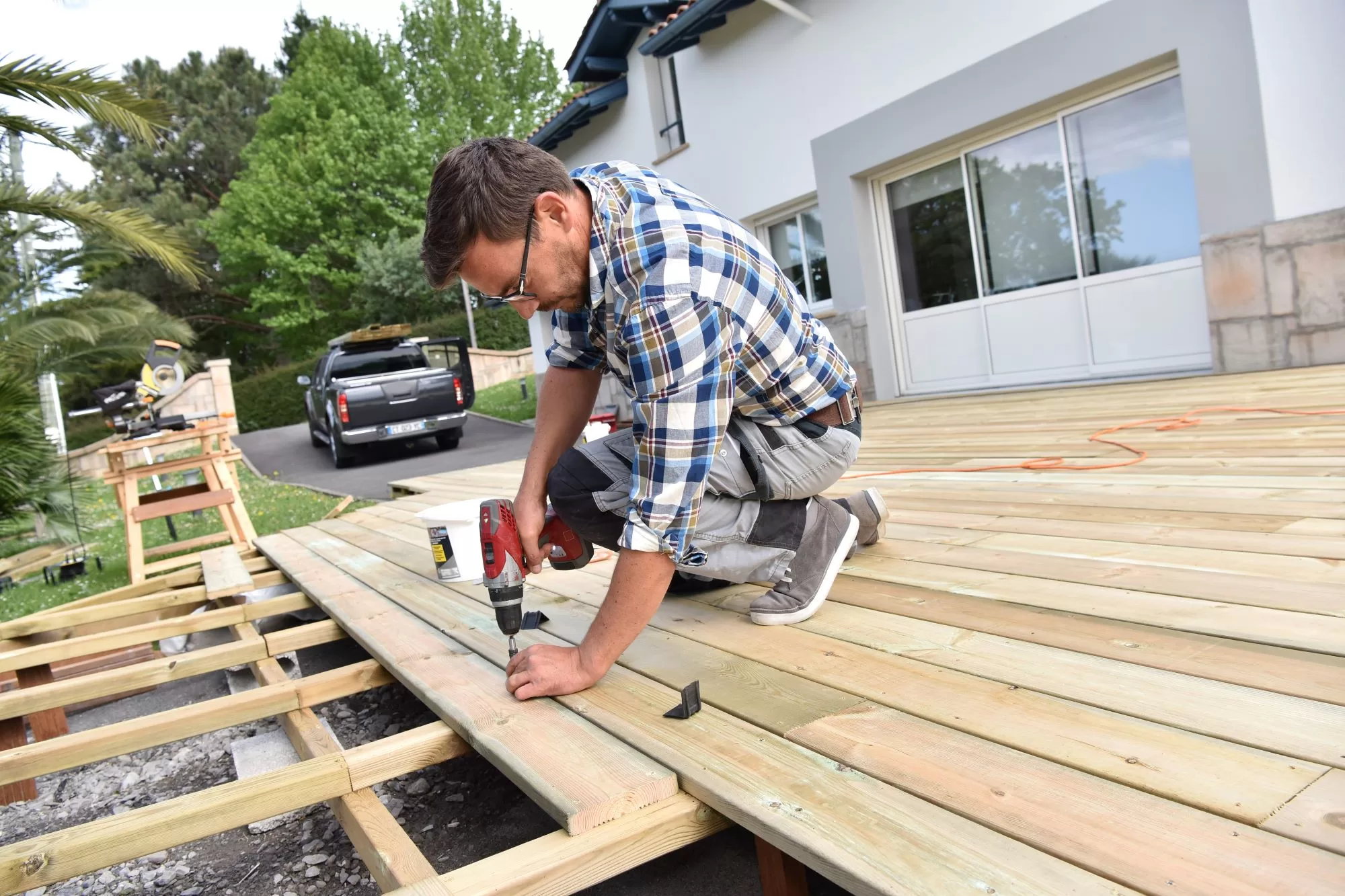 As such, your home must look on point from the outside. However, not every renovation produces a good return on investment (ROI). If you want to improve your home's overall value, this article shares five home exterior upgrades that can help you maximize your effort and investment.
1. Build A Deck
Regardless of its purpose, building a deck is one of the most common additions to outdoor living areas. It also offers some of the biggest value to your home. In fact, experts suggest that the average deck can recoup almost three-fourths of its cost, depending on the material and design.
In addition to adding value to your home, a deck also helps improve your lifestyle. It's a great place to lounge and socialize, making it a worthy addition if you love bonding with your family or entertaining friends and guests.
You have endless design options when building an outdoor deck. Thus, it's essential to partner with a reliable builder like Zups Construction MN to help create the deck you envision.
Generally, the best builders can guide you through your design options. They can also suggest and accommodate any add-ons you may want to customize your deck, including pergolas, built-in planters, hot tubs, and flooring inlays.
2. Start Landscaping
Adding a garden and landscape is one of the best exterior upgrades. Such features can accentuate your home and create an inviting and stylish outdoor space that significantly improves your home's resale value.
Whether your previous grass died, or you don't have a lawn, consider adding new grass seeds to start cultivating a lush green lawn that'll wow your neighbor. Moreover, adding trees, flowers, shrubs, and various garden decors can further beautify your curb. Don't forget regular maintenance, including pruning, trimming, and lawn mowing, to keep your garden neat and enhance overall landscape appeal.
---
Read Also:
---
3. Switch Solar Power
While most people think of cosmetic home exterior upgrades, you shouldn't forget about functional upgrades. Between the ever-increasing electric bill and worsening global warming, solar energy systems offer a practical alternative to traditional energy sources such as fossil fuel.
Thanks to its numerous benefits, more homeowners are now choosing solar energy to power their homes. For one, it helps reduce your home's electricity bill by using free energy from the sun. It also helps reduce your reliance on the local power grid, protecting you against power interruptions. But, perhaps, the most significant benefit of switching to solar energy is that it helps reduce your home's carbon footprint. Since it uses clean and renewable energy, solar panels help minimize carbon emissions, making your home Earth-friendly.
Solar power can significantly increase your home's resale value thanks to its numerous benefits. Experts suggest that the more solar panels you have, the higher your home's value is.
4. Repaint
Repainting your home's exterior can be expensive. However, the cost can be justified, especially if the colors are outdated or the paint is fading. From a curb appeal perspective, a new paint can instantly give your exterior a fresh and updated appearance.
Please note that color choice is essential when considering a complete exterior repaint. It's best to consult a professional to pick the best color scheme to appeal to modern homebuyers if you're considering selling your home anytime soon.
While you're at it, don't forget to repaint your front door. As the entryway to your home, repainting your front door is a worthwhile project to improve your home's overall curb appeal. You can use neutral colors that complement your door's surroundings or opt for brighter and bolder hues to make it pop.
5. Let There Be Light
Exterior lighting is critical for night aesthetics and safety, making it a totally worth-it investment. With proper lighting, you can make your property as inviting at night as during the day. It also helps highlight your beautiful garden and lawn.
What's more, improving your home's exterior lighting isn't that difficult. You can install sconces on pillars or patio ceiling lights to illuminate your outdoor living area. Then add some path lights around stairs and walkways. Furthermore, adding string lights and decorative lanterns can create a magical ambiance around your garden and deck.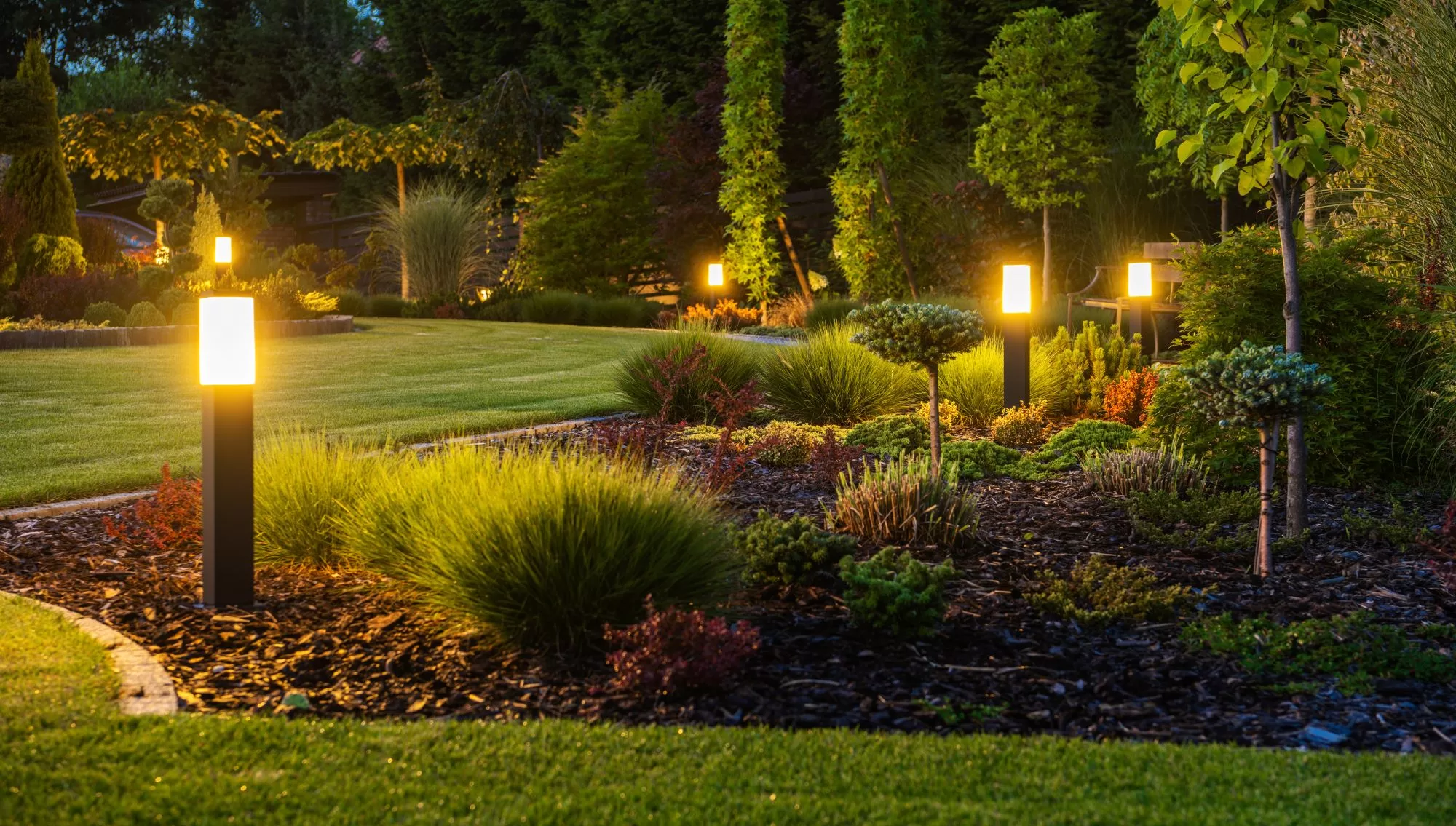 Takeaway
Whether you have a big courtyard or a tiny patio to work with, there are numerous things you can do to your home's exterior to help improve its overall value. Improving your home's exterior can provide some of the most rewarding outcomes both from a quality of life and financial perspective. To start, you can take inspiration from the above list to create the perfect outdoor living space while keeping your home's resale value in mind.