Undoubtedly, your home's foundation is of utmost importance as it supports everything – structural and nonstructural elements – above it. However, with time, the strength of foundations wane due to various understandable reasons, including house settling and shifting, weather changes, etc.
The foundations' waning strength results in cracking, seepage of moisture on walls, cracking walls and sticking doors, and other structural problems. If these foundation crack repair needs persist, you may be forced to get a new structure. Hence, homeowners need to address foundation repairs as quickly as possible.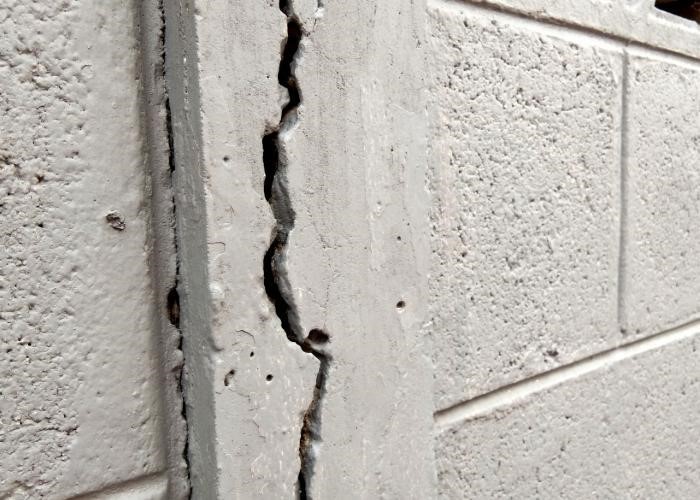 This realization, therefore, leads many homeowners to ask what it costs for foundation crack repair. Familiarizing yourself with the cost of repairing a foundation crack is strongly instrumental to addressing the above-highlighted problems as quickly as possible when you identify them.
This article has carefully analyzed the average amount homeowners would spend when repairing cracks in their home's foundations. First, it is important to note that you can either choose to repair foundation cracks yourself or hire a professional to handle them for you.
How much does it cost to repair the foundation cracks yourself? How much would professionals charge you to repair foundation cracks in your home? Which is better? DIY repairs or professionals'? You will discover answers to these questions and more in this article. Let's get straight into it!
How Much Does it Cost to Repair Foundation Costs Yourself?
According to the Director of Home Improvement & Outdoor of Good Housekeeping Institute, Dan DiClerico, repairing foundation cracks yourself is relatively limited to mere filling in the cracks. To him, DIY repairs are limited to preventive maintenance, and anything else should be handled by a professional.
This is relatively true. While DIY foundation repairs may save you money, as it costs an average of $100-$200, they can only be applicable for minor cracks or temporary fixes for major issues. In this case, professional intervention is typically needed. Such cases include:
When exterior walls have cracks wider than 1/8 inch.
Bulging floors or walls.
Horizontal or jagged cracks in your home's foundation.
Doors and windows that won't open or close, respectively.
Sloping floors, etc.
Also, understand that time is essential when seeking to save costs in the long run. In essence, the longer it takes for you to address foundation damage, the more money it would cost you to fix it.
---
Read Also:
---
Why Do You Need Professionals to Fix Your Foundation Cracks?
Foundation crack repair professionals typically charge per hour. Averagely, these people charge $200 hourly for labor. These rates may vary depending on the degree of repair, your geographical area, and other similar factors. More about this has been discussed in the latter part of this article.
Inarguably, using professionals for your foundation crack repairs might cost a little bit higher. However, as a commercial property owner or homeowner, you must understand the importance of using professionals. Below are a few reasons you should consider hiring a professional for foundation crack repair:
To Eliminate the Possibilities of Underestimating Foundation Cracks: Foundation cracks allow water to seep in, attract rodents and insects, etc. Unfortunately, not all cracks are effortlessly visible until the damage has become maximum. Professionals would help you identify these cracks quickly and the extent of such cracks to avoid underestimation and develop the best solutions possible.
Improve Your Home Value: You must always consider your property's overall value, especially in the real estate market. Foundation cracks that only get patched but not professionally managed and/or repaired (as the case may be) would only continue to damage your property's overall value. You might not think of selling your home anytime soon. However, note that the value of your house is often considered when applying for secured loans, such as home equity loans, etc.
Prevent the damage of your home's interior: If you leave foundations to continue cracking, shifting and settlements would occur and may damage the interior of such a building. Hiring professionals to fix foundation cracks would help you avoid such damages, and most importantly, the costs of replacing or patching damaged interior materials.
These reasons and even more are reasons you should consider hiring a professional instead of fixing cracks in your house's foundation yourself.
When Should You Contact an Expert Near You?
Are you wondering when you can do foundation crack fixes yourself and when you should invite a professional? Technically, you should hire an expert when:
Your foundation settles or shifts, and there are noticeable cracks on the floors, walls, and ceilings.
Your windows and door frames move out of position.
Your cabinets begin to pull away from partition walls.
You notice uneven or sagging floors, etc.
Of course, this list isn't exhaustive. Sometimes, your gut feeling may become handy. Whenever you suspect that your house or commercial property needs a foundation repair, do not hesitate to contact an expert quickly as possible.
What's The Cost of Hiring an Expert?
Having understood why and when you need to hire a professional to fix cracks in your house's foundation, the next big question to ask yourself is, how much will it cost me to hire such a professional.
Of course, the cost of foundation crack repairs varies, depending on a series of factors, as mentioned earlier.
HomeAdvisor confirms that the cost of hiring an expert to fix cracks in your foundation varies between $2,012 and $7,074. However, this price may increase up to $10,000 for significant issues such as those that need hydraulic piers. It may also be as little as $500 if the repair is very minute.
Takeaway – To Do It Yourself or Hire a Professional?
Whenever the signs of foundation cracks begin to appear on the walls of your home, regardless of if it's inside or outside, then you must consult a foundation repair professional to intervene.
Now you know everything you need to know, ensuring you make the most informed decision whether to fix foundation cracks yourself or hire a professional. But you should know that while certain cases allow you a chance to repair yourself, your efforts may be temporary, and you may need an expert to help you avoid damages caused by such cracks.