The roof is undoubtedly the most essential part of your home. Living under a good quality roof ensures that you are all shielded from exterior elements such as harsh weather conditions.
From improving your home's curb appeal to amplifying its overall value, the roof certainly plays a vital role in prolonging the life of every house.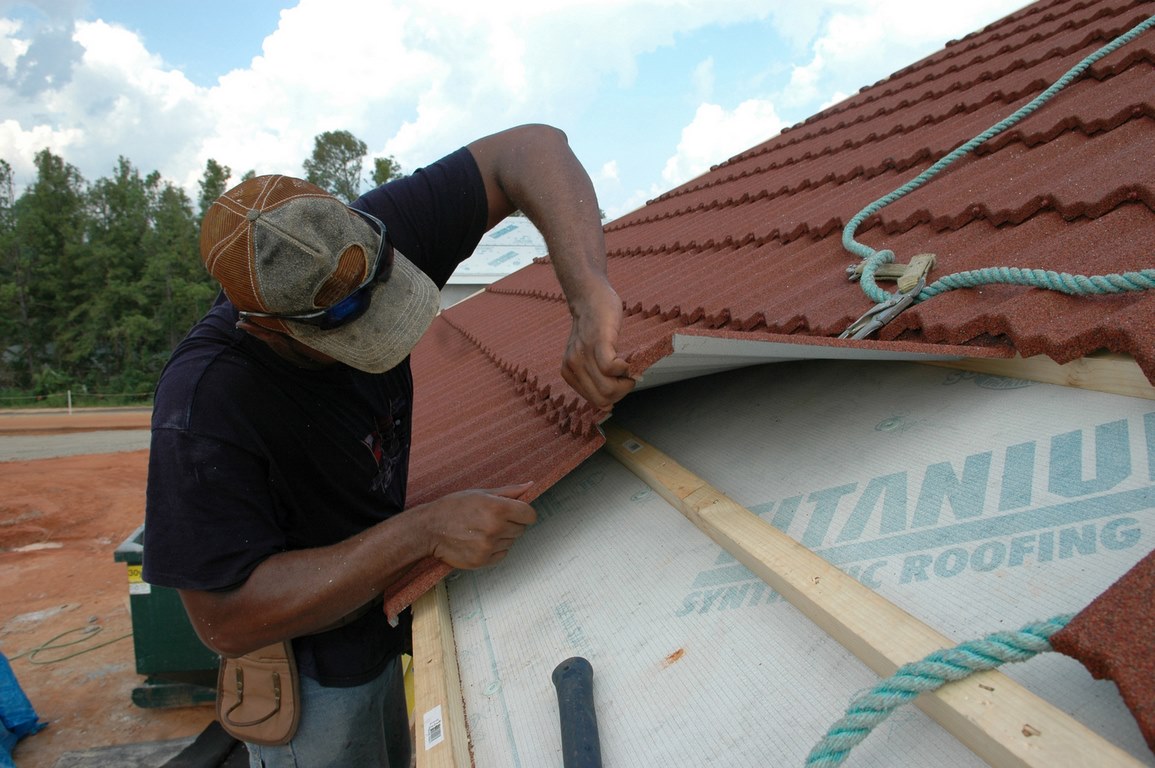 And that's the reason why industry experts consider a good roof as one of the solid investments one can ever make for their house.
Thus, once you start spotting the signs of deterioration on your roof, you should know that it is time to get it replaced.
But is that so easy?
Taking up a roof replacement project is more complex than it actually looks. That's why here we have laid down some must-know tips that can come in handy for your roof replacement project.
Follow along to learn more about them.
Always Choose the Right Material
Before you get on with your roofing project, you should know that choosing the right material is its most important part.
This means that while choosing the material for your project, you would need to take care of multiple things such as price, appearance, and, most importantly, the lifespan of each available option.
For instance, there are some of the materials that might seem economical but have a very little lifespan. Going with such materials can degrade the quality of your new roof, taking you back to square one.
And if you are planning to have a flat roof for your home, you would also need to make a choice between TPO and EPDM roofing. You can choose from such flat roofing options according to the budget and climate in your area.
Thus, it is of utmost importance that you consider each available material carefully and learn about the advantages and disadvantages of each one of them.
You can also consider hiring a roofing expert who can help you figure out the best-suited materials for your home.
---
Read Also:
---
Consider Examining the State of Your Roof's Frame
If you've ever had a leakage problem with your roof, then it is highly recommended that you consider giving your roof's frame a thorough inspection.
 Experts suggest looking for areas where the sheathing seems soft or broken or disintegrated. It is a sure sign that you need to replace it right away.
Also, it would be best to remove any existing roofing layer to examine the frame before you get started with your roofing project.
Fixing those visible signs of leakage can prolong the life of your new roof and avoid potential leakage problems down the road.
Do Not Forget About the Ventilation System
While you are planning your roof replacement project, you should keep in mind that having a good ventilation system can help prolong your roof's lifespan.
This is because having the right ventilation system in your roof can end up reducing your attic's temperature in the summer season.
 On the other hand, it will also help in reducing the moisture buildup during the winter season.
You can also consider asking your contractor what kind of venting would be the best fit for your home.
To Sum It All Up,
Getting a new roof can be challenging. If done wrong, you might end up getting stuck with a weak one. So, consider these tips that are mentioned above during your roof replacement project and get the best one for your home.