When it comes to your home, every decision matters, and selecting the right professionals for roofing and window projects is no exception. The expertise and craftsmanship of a reliable roofing and window company can significantly impact the beauty, functionality, and longevity of your home.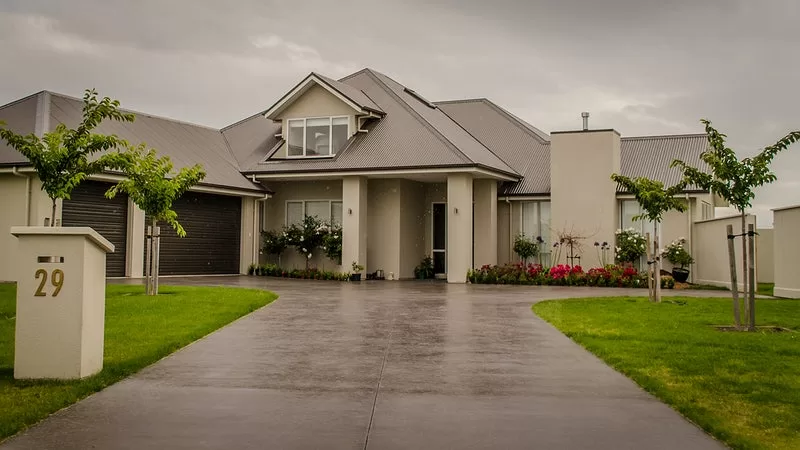 Whether you're considering an upgrade, repair, or complete replacement, this guide will walk you through the essential steps to finding trustworthy and skilled professionals who will bring your vision to life.
1. Start with Research: Gather Information
Begin your search by gathering information about roofing and window companies in your area. You can rely on a mix of sources, including online reviews, recommendations from friends and family, and industry associations.
A company with a strong online presence, positive reviews, and a portfolio showcasing its work is likely to be a reputable choice.
Here are the things that you need to keep in mind when researching roofing and window companies:
Location: Is the company located near you? Have they worked on projects in your area before?
Insurance: Does the company have adequate insurance coverage to protect both of them and should something go wrong during the project?
Licensing: Do they possess valid licensing to carry out their services?
Certification: Are the team members certified in their trade to ensure quality workmanship?
Experience: How long have they been in business and what experience do they hold in the type of roofing or window project you need?
2. Check for Proper Licensing and Insurance
One of the first signs of a reliable roofing and window company is proper licensing and insurance. A reputable company will have the necessary licenses to operate in your area and will carry liability insurance to protect you from any accidents or damage that may occur during the project.
Don't hesitate to ask for proof of insurance and licensing before moving forward.
Additionally, the team members should carry certifications that reflect their expertise and skill. Ask if they have any certificates of training or completion from previous roofing and window projects.
---
Read Also:
---
3. Experience Matters: Assess Expertise
Experience is a valuable asset in the world of roofing and window installation. Look for companies with a proven track record in the industry. An established company is more likely to have encountered and successfully tackled a wide range of challenges, ensuring a smoother and more efficient project.
A lot of companies will showcase completed projects in their portfolio. Take the time to review it and get a better sense of their aesthetic sensibilities and abilities.
4. Request References and Portfolios
A reliable roofing and window company will be happy to provide references from previous clients. Contact these references to inquire about their experience with the company, the quality of work, and the overall satisfaction with the project. Additionally, ask the company for a portfolio of completed projects to get a visual representation of their capabilities.
There are also third-party review platforms that can provide a more objective opinion on different companies. Read these reviews to get an honest look at the company's services.
5. Transparency in Pricing
A trustworthy company will provide a transparent and detailed estimate for your project. Avoid companies that provide vague or overly low estimates, as they may lead to unexpected costs down the line. Request a written breakdown of costs, including materials, labor, and any additional charges that might arise.
The estimated price of a roofing or window project should include everything required to complete the job. If you have any doubts regarding the details in the estimate, don't hesitate to ask for more information before signing on the dotted line.
6. Local Knowledge and Reputation
Choosing a local roofing and window company has its advantages. They are likely to have a better understanding of local regulations, climate considerations, and building codes. Additionally, a company with a strong local reputation is invested in maintaining its standing within the community, which often translates to better service.
7. Assess Communication and Customer Service
Effective communication is key to a successful project. During your initial interactions with the company, pay attention to their responsiveness, willingness to answer your questions, and ability to provide clear explanations.
A company that values open communication and prioritizes customer service is more likely to ensure a positive experience.
8. Warranty and Guarantees
A reliable roofing and window company stands behind its work with warranties and guarantees. Inquire about the warranties they offer for both materials and labor. This shows their confidence in the quality of their work and their commitment to addressing any issues that may arise after the project is completed.
It is very important to find the right roofing and window company for your project. With patience, research, and careful consideration of your options, you can rest assured that you have chosen the best professionals for the job.
9. Evaluate Their Expertise
Different roofing materials and window types require specific expertise. Ask the company about their experience with the type of roofing or windows you're considering. A knowledgeable company will be able to provide insights, recommendations, and solutions tailored to your project's unique requirements.
Ultimately, trust your instincts when making a decision. If a company gives you a feeling of confidence, transparency, and professionalism, it's likely a good fit. On the other hand, if something feels off or you encounter red flags, it's best to explore other options.
In Conclusion
Your home is more than just a place – it's a sanctuary and an expression of your lifestyle. When it comes to roofing and windows, the right professionals can turn your vision into reality.
By conducting thorough research, assessing their expertise, checking references, and prioritizing open communication, you can confidently choose a reliable roofing and window company that will bring your dream home to life.
Remember, investing time and effort in finding the right professionals today will pay off in the form of enhanced comfort, beauty, and value for years to come. Moreover, this process can help you find a partner that provides not just great service, but also peace of mind.
As roofing and windows are an important part of any home improvement project, it's essential to take the time to research different materials and window types available on the market.