Your roof system plays a crucial role in your home's building envelope.
It's the first line of defense against nature's elements. It also serves as the final decorative piece to your home's exterior.
So, if your home's exterior is constructed correctly and well maintained, then it will protect the interior, right? But, like any other part of your house, your roof is prone to damage, especially if it has lasted for years with no maintenance.
If you notice some missing or curling shingles, notable leaks, or several water spots in your home, it's time to call a BA Roofing Professional roofing contractor.
But, with all the roofing contractors out there, choosing the right one can be a challenge. Here are seven tips you can use to select a quality roofing contractor.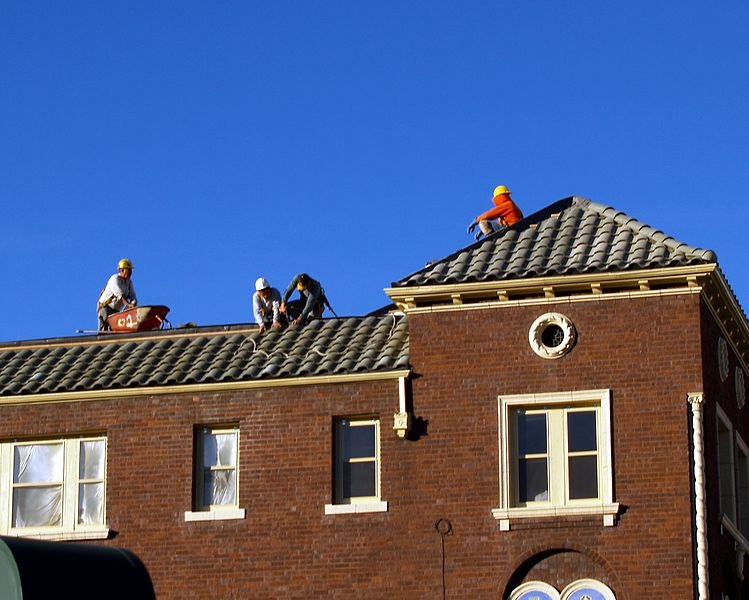 Local Roofer
When choosing a roofing contractor, it's advisable to go local. A local roofer is knowledgeable about local building codes.
They are aware of the state and local municipalities' prescribed procedures, published regulations, and construction details.
By hiring a local roofer, you have close to zero chances of running into non-compliance issues.
They are also more responsive and accessible, especially during unexpected roof damage. Their proximity to your neighborhood allows them to pop in whenever you require their help.
Credentials
The roofing contractor credentials vary by state. For example, some states require roofing contractors to pass an exam or have a particular amount of apprenticing, while others demand licensing.
The best way to confirm if your roofing contractor has the necessary credentials is by researching the requirements needed in your state.
In addition, you can check local and state municipality websites to verify if the information your roofer provided is up to date.
---
Read Also:
---
Insurance and Licensing
Another essential aspect you should never overlook when choosing a roofing contractor is insurance and licensing.
A license is an indication that the contractor has met all the requirements needed for them to operate legally.
It also reflects that the roofer has high regard for the local and state construction regulations and quality.
You're also confident that your roofing contractor can meet the work quality and safety standards required.
Insurance protects you as the homeowner if an accident occurs while you're roof is being fixed. Ensure that your roofing contractor has the following insurance policies:
Liability Insurance:
This insurance provides the contractor with coverage whenever any damage or job-related accidents happen to your home.
Workers' Compensation Insurance:
This policy provides coverage to the roofer's employees in the event of injury during a job.
It's important to note that insurance requirements vary depending on the state. Therefore, research what's expected in your state.
Testimonials
The best way to tell if a roofing contractor does an exceptional job is by hearing what previous customers have to say.
Testimonials of the roofer's previous work provide real-life experiences of their quality of services. Ask your roofing contractor for several referrals or references.
While some contractors may post the testimonials on their website, it's essential to talk to a few people the contractor has worked with.
People are more likely to share their positive and negative experiences about a company in person.
They can provide facts based on their personal experiences, unlike online reviews.
Some online reviews tend to be inaccurate, incomplete, or completely one-sided. Talking to a few previous customers also allows you to receive feedback on the roof's performance since installation.
Avoid Storm Chasers
Stay away from contractors that knock on your door to offer services after a storm. Contractors who do that may not do a quality job.
They may also lack the proper documentation to qualify as professional roofing contractors. Stick to contractors with a physical address, a website, and a reputable name.
A physical address indicates that the company has been in business for some time. They also have several references you can reach out to within your area.
Product Recommendation
One primary reason it's important to hire a roofing contractor is to help make your work easier. By recommending products they can use for your project, they help make your job easier.
A reputable contractor brings samples you can review. They explain how each roofing material and option available can work with your home.
They will walk you through the suitable flashing, decking, shingles, and related products ensuring it meets your budget, wants, and needs.
Remember, your roof is your home's first defense. Therefore, take the time to look for the right roofing contractor, as you wouldn't want to pay double for a project that they could have completed the first time.